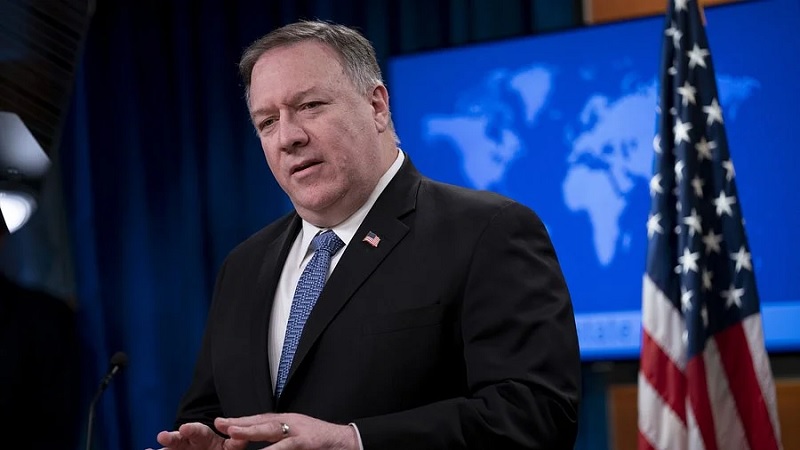 Image Courtesy:idrw.org
In September this year, 14 United States senators; ten Republican and four Democrats had signed a letter to US Secretary of State Mike Pompeo demanding that India be designated 'Country of Particular Concern' (CPC), which is the US government's special term for countries that have questionable standards of religious freedom. The move followed a recommendation to that effect by the United States Commission for International Religious Freedom (USCIRF).
However, when the State Department made its announcement of nations that were designated CPC recently, India was missing from the list. The countries the State Department designated as CPCs are Burma, China, the Democratic People's Republic of Korea, Eritrea, Iran, Nigeria, Pakistan, Saudi Arabia, Tajikistan, and Turkmenistan, all of which, besides Nigeria, it had previously so designated.
In its Annual Report 2020, USCIRF had recommended the inclusion of India in the CPC list along with Russia, Syria and Vietnam, all of whom were also left out.
This is interesting given how the International Religious Freedom Report for 2019 by the State Department itself had indicted India's present regime for human rights violations in connection with its people's right to practice any religion of their choice as laid down in the constitution. That report had pointed out, "Nine of the 28 states have laws restricting religious conversions."
The IRF 2019 report had also tackled the controversial subject of Kashmir saying, "In August the central government revoked the semiautonomous status of the Muslim-majority state of Jammu and Kashmir and split it into two union territories: Jammu and Kashmir, and Ladakh. The revocation sparked protests, criticism from Muslim leaders, and challenges filed in the Supreme Court from opposition politicians, human rights activists, and others. The government sent thousands of additional security forces to the region, shut down many internet and phone lines, and had not restored full service by year's end. The government also closed most mosques in the area until mid-December. Seventeen civilians and three security personnel were killed during the protests."
The report continued to relentlessly tackle one serious violation of human rights based on faith after another by the Indian regime, next taking them to task for the citizenship fiasco saying, "In December parliament passed the Citizenship Amendment Act (CAA), which accelerates citizenship for Hindu, Sikh, Buddhist, Jain, Parsi, and Christian migrants from Afghanistan, Bangladesh, and Pakistan who entered the country on or before December 31, 2014, but not for similarly-situated migrants who are Muslims, Jews, atheists, or members of other faiths. The law generated widespread media and religious minority criticism, including legal challenges in the Supreme Court. Protests and violent clashes between protesters and security forces in Uttar Pradesh and Assam following the passage of the law resulted in 25 civilian deaths and hundreds of injuries."
The Religious Freedom Report also indicted the regime for instances of mob-lynchings, saying, "Issues of religiously inspired mob violence, lynching, and communal violence were sometimes denied or ignored by lawmakers, according to a number of nongovernmental organizations (NGOs) and media outlets. There were reports by NGOs that the government sometimes failed to act to prevent or stop mob attacks on religious minorities, marginalized communities, and critics of the government."
It took the BJP head on saying, "Some officials of Hindu-majority parties, including from the Bharatiya Janata Party (BJP), made inflammatory public remarks or social media posts against minority communities. Mob attacks by violent Hindu groups against minority communities, including Muslims, continued throughout the year amid rumors that victims had traded or killed cows for beef. Authorities often failed to prosecute perpetrators of such 'cow vigilantism,' which included killings, mob violence, and intimidation. According to some NGOs, authorities often protected perpetrators from prosecution and filed charges against victims."
It is therefore, rather curious, that India was not designated a CPC after all. Interestingly, just hours after the US secretary of State Mike Pompeo released the report Indian authorities allegedly responded by declining to give visas to members of USCIRF stating they had no locus standi to make pronouncements on Indian citizens.
Related:
14 US Senators demand India be designated CPC
Joe Biden bats for restoration of rights in Kashmir
US slams India yet again on subject of religious freedom
Concerns about targeting of minorities in India raised at US Congressional Briefing