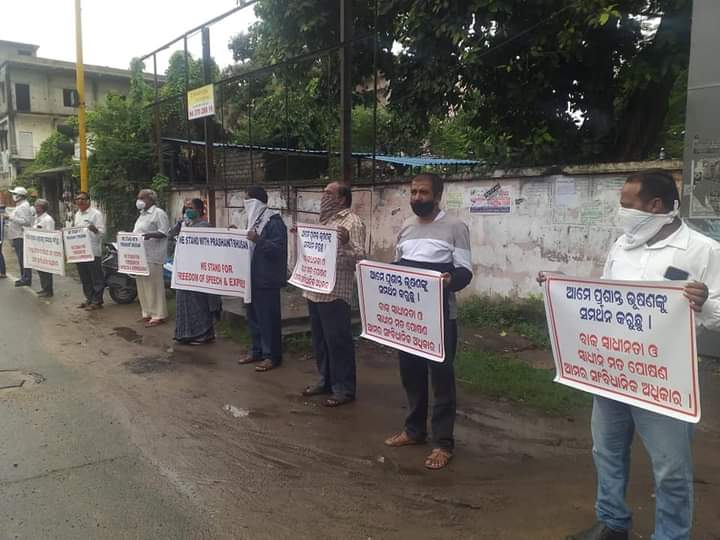 Ever since senior advocate and civil rights activist Prashant Bhushan was first drawn into the contempt of court case for two tweets that were perceived to be offensive by the apex court, several organisations and individuals have written letters of support and many have come together to hold demonstrations against his conviction in the case. Here is a compilation of what some of these people and organisations have said about the human rights defender so far.
"Prashant Bhushan has been a restless crusader for the rights of the weakest sections of our society."
This statement was signed by over 130 prominent personalities from the legal community such as Justice Madan Lokur, Justice AP Shah, Advocates Mihir Desai, Vrinda Grover, Sanjay Hegde and Indira Jaising, among others. Many social activists such as Medha Patkar, Teesta Setalvad, Harsh Mander, Javed Anand also signed the statement along with former public servants such as Admiral Ramdas, Julio Ribeiro (retd. IPS officer) and N.C. Saxena (Retd. IAS officer).
"Initiation of contempt proceedings against Prashant Bhushan has a chilling effect on the exercise of the right to free expression."
16 civil society members and journalists including P Sainath, Aruna Roy, Anjali Bhardwaj, Jagdeep Chhokar and Bezwada Wilson said this in their intervention application in the suo moto contempt case against Prashant Bhushan at the apex court.
"A Bar silenced under the threat of contempt, will undermine the independence and ultimately the strength of the Court. A silenced Bar, cannot lead to a strong court."
This statement was released by as many as 1300 members of the Bar addressing it to the Supreme Court and to the "public of India at large" expressing their discontent towards the conviction of Senior Advocate and an active civil rights and public interest lawyer Prashant Bhushan for contempt of court. The statement has been signed by many eminent lawyers and members of the Bar such as Janak Dwarkadas, Navroz H Seervai, Vrinda Grover, Dushyant Dave, Mihir Desai, Dairus Khambata, Huzefa Ahmadi, among others.
"The tweets made by Prashant Bhushan were expression of anguish felt by thousands of victimized citizens who are at the receiving end of the brutal state power and who cry and hope for judicial protection."
This statement was issued in solidarity with senior advocate and human rights defender Prashant Bhushan by a group called Citizens for Democracy.
The statement signed by S.R.Hiremath, N.D.Pancholi and other members and office bearers of the group has urged the Supreme Court to recall its judgment in the contempt of court case related to Bhushan's tweets.
"Prashant Bhushan is an undeclared conscience keeper of the highest court."
This was said in a statement of solidarity issued by activists and intellectuals from Odisha including Prafulla Samantara (National Advisor,NAPM), Shivaji Pattanaik (Ex MP), Krishna Mohanty (President, Utkal Gandhi Smarak Nidhi), Narayan Reddy (Ex MLA), Rabi Das (Senior Journalist) and many others.
Here are a few images of people holding demonstrations to express solidarity with Prashant Bhushan. They came out of their homes despite the Covid-19 pandemic, but ensured they wore masks and maintained social distancing norns: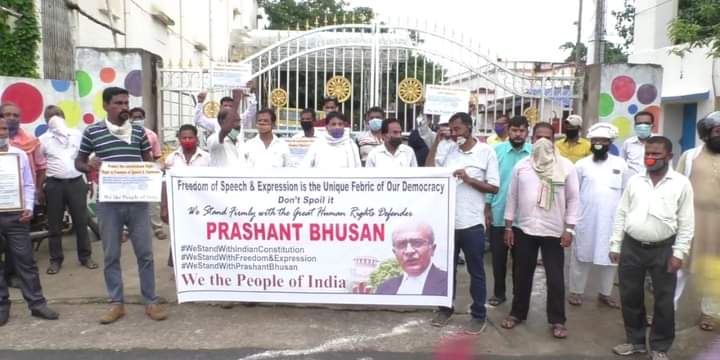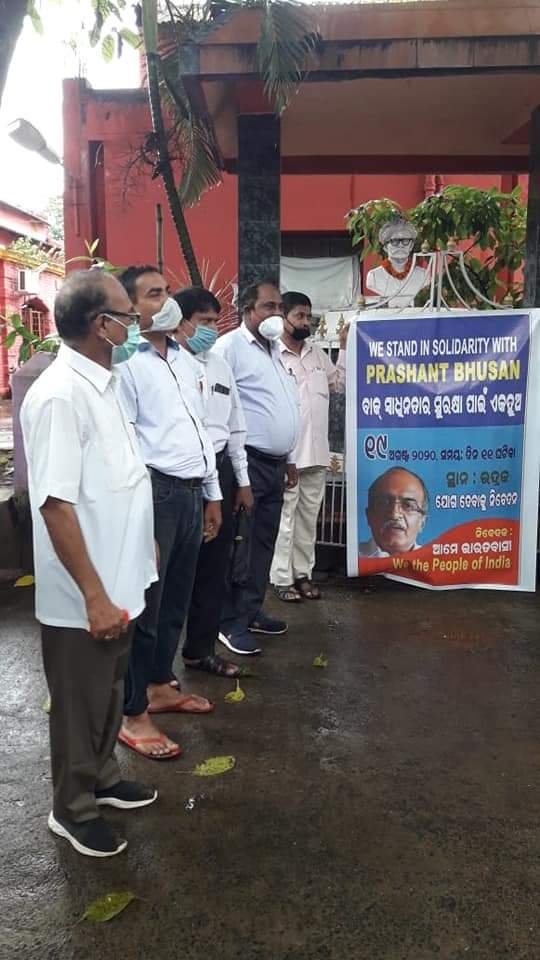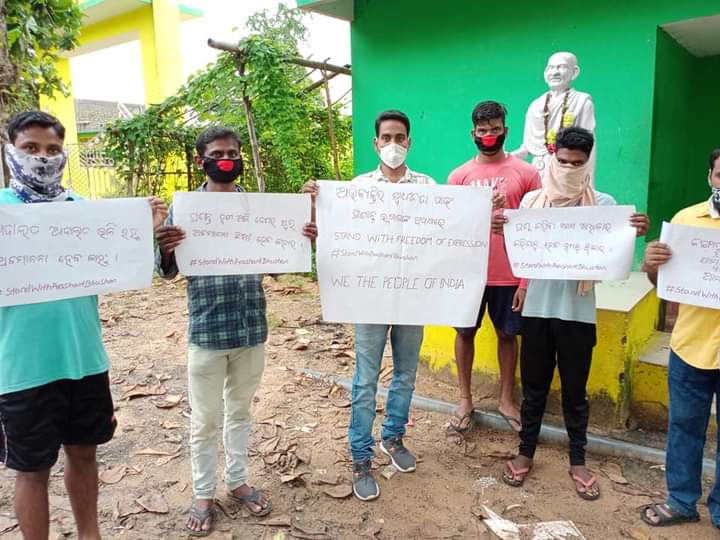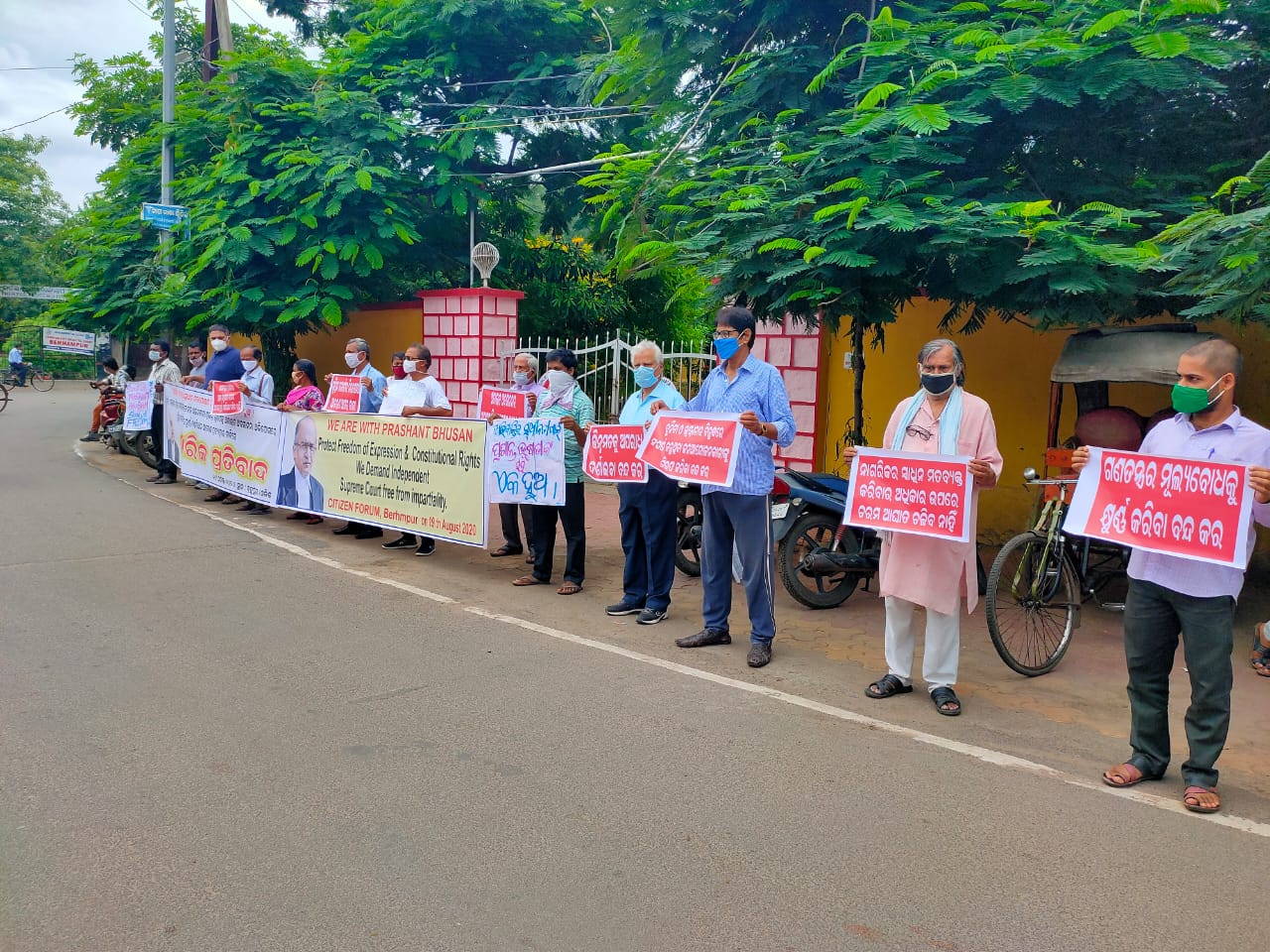 Related:
A silenced Bar cannot lead to a strong court: Lawyers write to SC
Citizens for Democracy urges SC to reconsider decision on Prashant Bhushan
Prashant Bhushan is an undeclared conscience keeper of the highest court: Odisha activists