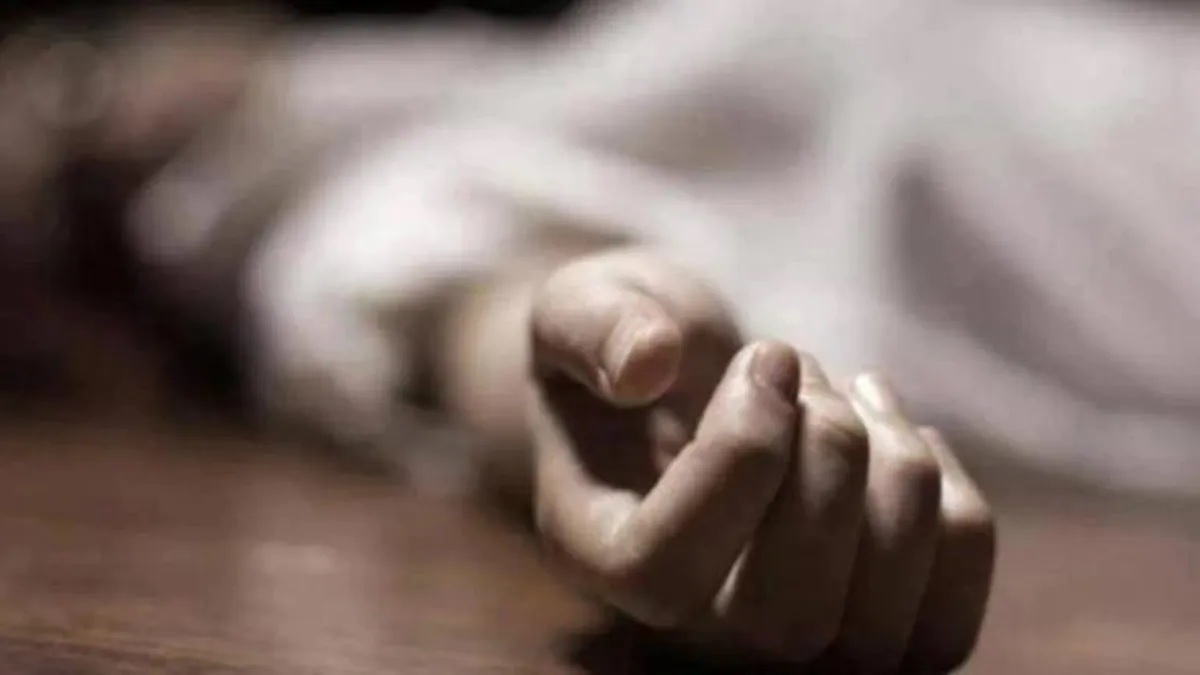 A hoard of Indian television news channels have been making blatant attempts to communalise a Pakistani Hindu family's tragic end. According to fact checker Alt News, a Hindu man had allegedly murdered his family members and killed himself in Pakistan, reportedly due to personal issues, and possibly also due to poverty and unemployment. However, many Indian television news channels were quick to cannibalise this tragedy, and give it a communal spin. According to these TV news channels, the killings were symbolic of alleged atrocities against Hindus in Pakistan.
Leading the pack was Times Now, that claimed, "Atrocities against Hindus continue in Pakistan…This is a story of five members of a Hindu family brutally murdered in Pakistani Punjab…What is unfortunate is that no one has investigated in this regard…One thing we keep on seeing is Imran Khan giving lessons and sermons on the human rights violation in India but what exactly is happening in his backyard, he tries to hardly do anything."
After Times Now reporter Pradeep Dutta aired this "news", the channel reported that the Bharatiya Janata Party has demanded that the United Nations Human Rights Commission (UNHRC) takes cognisance of "crimes against Hindus in Pakistan."
#Breaking | BJP demands UNHRC must take note of crimes against Hindus in Pakistan.

Listen in. pic.twitter.com/SuJo11n09d

— TIMES NOW (@TimesNow) March 8, 2021
Meanwhile, the Dawn news paper had reported that the man "killed his wife and three minor children before committing suicide over unemployment at Chak 135-P of Pattan Minara ancient archaeological site, some 11km from here, on Friday. It added that "according to district police spokesperson Ahmed Nawaz Cheema, the bodies of Lachmi Ram (30), Prem Kumar (13), Anjali (10) and Anika (4) were found at their home while Ram Chand (35), Lachmi's husband, was found critically injured when neighbours broke the door of their house early in the morning.
According to Alt News, news agency ANI also "credited Pakistan-based The News International in its report" while reporting the incident. The agency reported: "Social activist Birbal Das in Rahim Yar Khan told The News International that Ram Chand was a Meghwal Hindu and he was 35-36 years old. He was running a tailoring shop for a long time. He was a peaceful man and living a happy life, and the incident was quite shocking for everyone." The story was carried by a leading news portal of India, stated Alt News. Meanwhile BJP members amplified the report linking it to the "need" for CAA, in India.
Pakistan is curse for minorities !

5 members of a Hindu family murdered by Jihadis (slitting throat ) in Multan of Pakistan.

Dear Indian Sickulars & Librandus,
That's why CAA was needed !https://t.co/EDMjGiOrEQ

— Major Surendra Poonia (@MajorPoonia) March 7, 2021
According to many Indian news outlets who carried the report of the tragedy, the killing of these five Pakistani Hindus had allegedly "sparked fear among the Hindu community in Pakistan." Many went into the details of the crime and quoted "Pakistani newspaper The News International" in their reports detailing the gory murders. The Hindu man was identified as Ram Chand Meghwal who was 36 years old. According to the news reports, the man was "living peacefully with his family but this was intolerable for the attackers".
However, according to Alt News, Pakistan-based The News International, had been selectively quoted. It had in its own report stated that, while Ram Chand Meghwal and his family were found dead in their house, "the police claimed the killer was the family head, Ram Chand, who slit throats of his wife (Lakshmi Mai), three children over suspicion that his wife had illicit relations". The report added, "The complainant, Terath Ram, a brother of Lakshmi Mai, lodged his complaint stating that his brother-in-law, Ram Chand, slit throats of his family members over suspicions." This is the Image shared by Alt News
The fact checking outlet stated that Rohi, a regional news channel from Pakistan's South Punjab area spoke to Ram Chand's sister who said that he hadn't been working for the past two years and his wife repeatedly asked him to get a job. It also accessed the FIR reportedly filed by Ram Chand's brother-in-law Tirath Ram. The FIR is in Urdu and stated, "My brother-in-law Ram Chand murdered his wife Lakshmi Mai and kids Prem Kumar, Anjali Mai and Aniqa Mai with an axe and dagger on 5-3-2021 because they used to complain…He has injured himself too. Upon receiving this information I went on the spot with Jeena Ram, Barad Ram and Chitra Ram and saw that my sister Lakshmi Mai, his son Prem Kumar and her daughters Anjali Mai and Aneeqa Mai were dead. There were knife marks on their necks. Ram Chand was shifted to the hospital by his brother. Ram Chand used to suspect my sister. He murdered his wife and kids with an axe and knife at night and later tried to commit suicide as well with the knife. I was later informed that Ram Chand also passed away in the hospital."
Related:
Karnataka: BJP Minister says Muslim cannot contest for Belagavi Lok Sabha seat