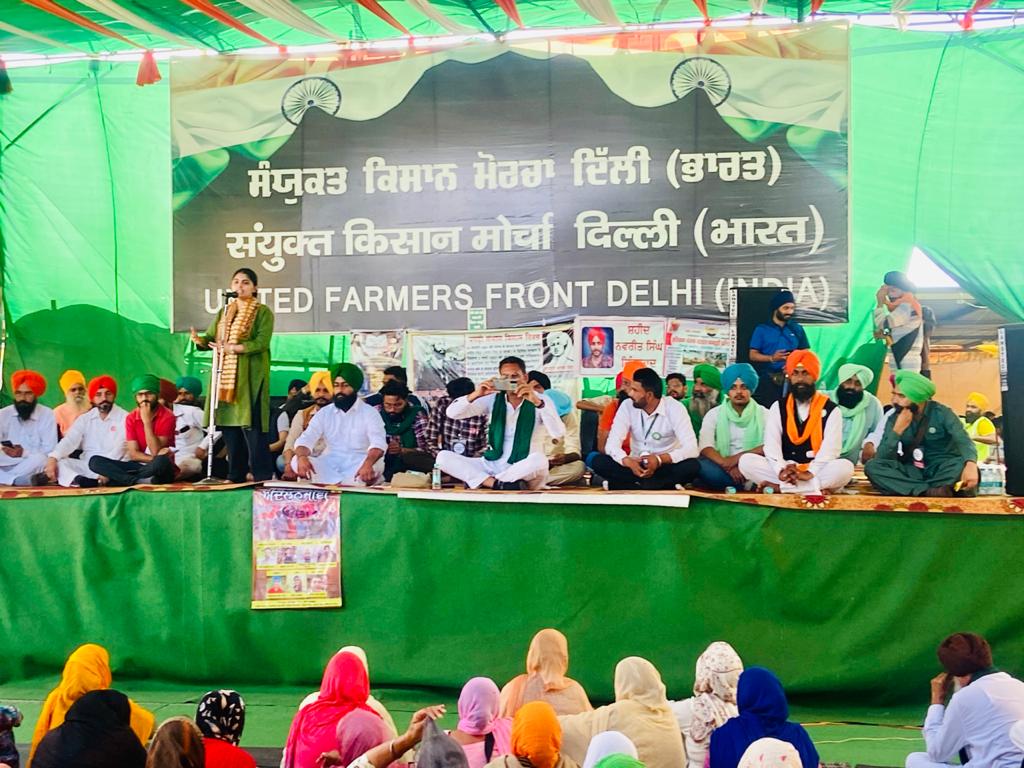 Youth farmer leaders made their way to various farmers' protests organised by Samyukt Kisan Morcha (SKM), and addressed men and women present on February 26, 2021.
"To recognise and extend support to the contribution of youth to the agriculture sector as well as to the ongoing farmers' movement, the day was marked as Yuva Kisan Diwas. Today's programs exposed the lies and false propaganda of 'godi media' that youth are not part of the ongoing movement," said farmer leader Darshan Pal.
Farmers at the SInghu border started the day by paying homage to 18-year-old Navjot Singh who died after travelling from Punjab to join the farmers' struggle. Later, Baba Hardeep Singh, grandfather of late Navrit Singh, who died during alleged police firing on Republic Day gave an impassioned speech and emphasised that the only way to victory is through continuous struggle. Accordingly, the youth on-stage vowed that they will not let the sacrifice of many martyrs go to waste.
Speakers also talked about increasing unemployment and privatisation of education were key issues raised by speakers.
"They said that the government is orchestrating policies to displace youth from agriculture and villages, and make them into cheap labour for urban India, and that this is unacceptable to them," said the SKM.
Later, participants presented cultural programs and singer Romi Ghamana released a song on "andolanjeevis". Some participants described the central government as "anti-youth and anti-students."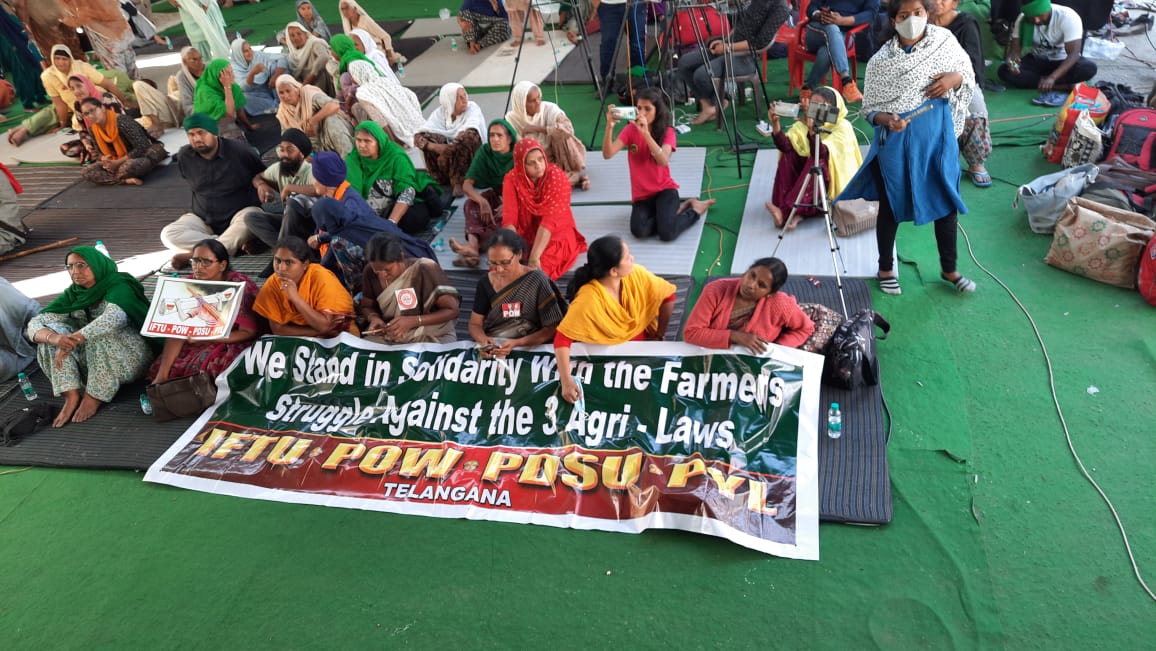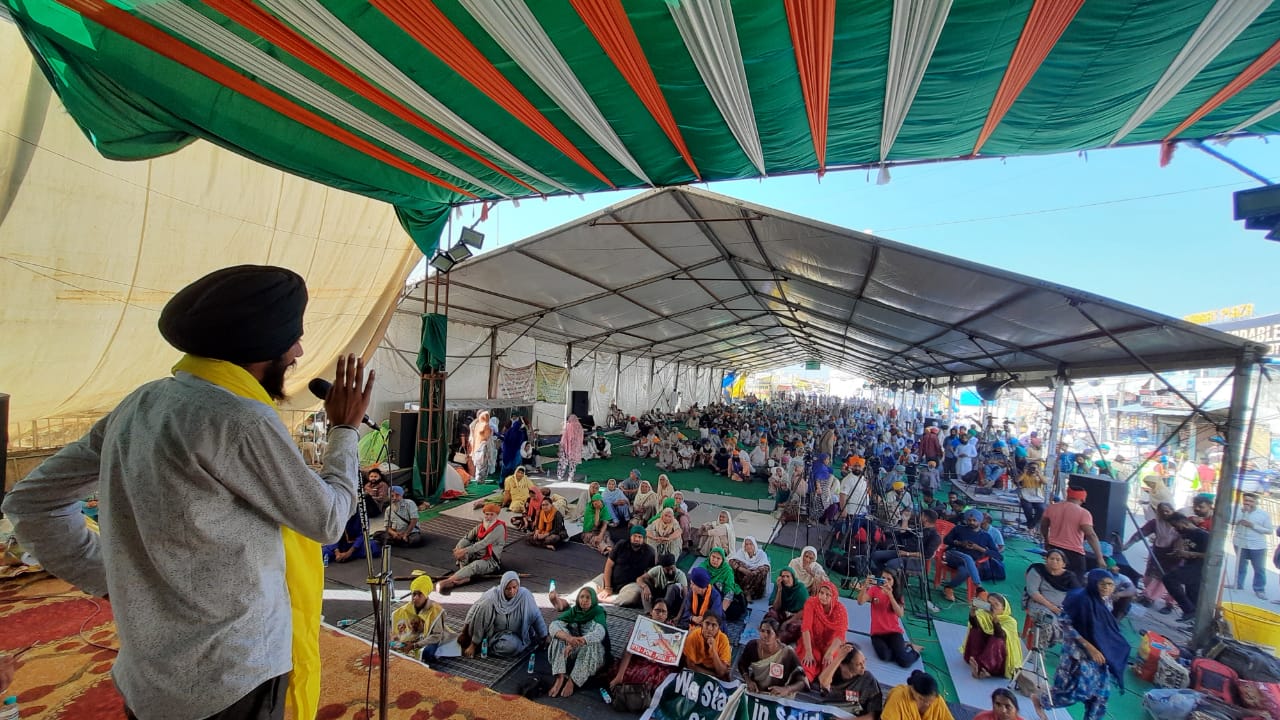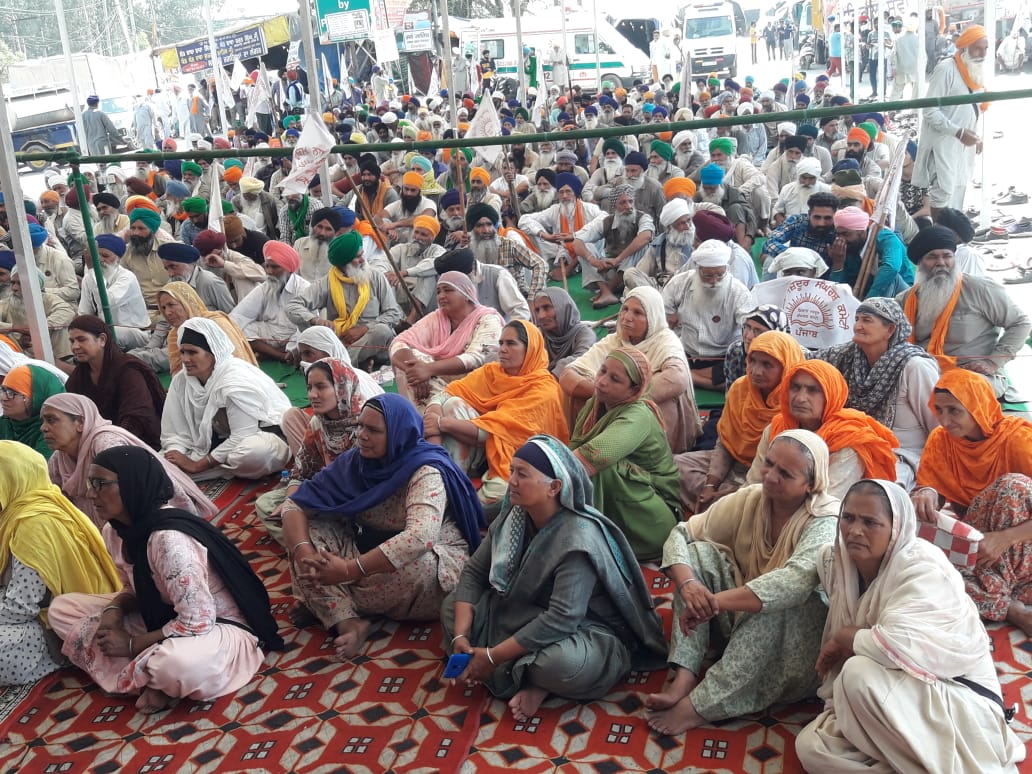 In Muzaffarpur district of Bihar, senior leaders as well as activists of Sangharsh Vahini set up by Jai Prakash Narayan joined the event. Leaders resolved to organise three to four large mahapanchayats in the state to raise awareness about farmers' issues.
At Sunehra Jiraheda Border, many leaders and youth associated with the Mewati Kisan Morcha participated in Yuva Kisan Diwas. Those managing the stage said that youngsters will protect the dignity of farmers in the ongoing movement.
Similarly, youth from southern states visited the Singhu Border, after participating in Shahjahanpur and Ghazipur protests over the past two days. Speaking from the Singhu Border stage, they reiterated that farmers across India are united in this struggle and decried the lie that the struggle is limited to a few states. Protestors from Karnataka, Andhra Pradesh, Tamil Nadu, Kerala and Telangana emphasised the importance of guaranteeing Minimum Support Price (MSP) to all farmers and that the three farm laws – the Farmers (Empowerment and Protection) Agreement on Price Assurance & Farm Services Act, the Farmer's Produce Trade and Commerce (Promotion and Facilitation) Act, the Essential Commodities (Amendment) Act – were indeed a death warrant for all farmers.
Meanwhile, the farmers organisation welcomed orders of Punjab & Haryana High Court orders to release activist Nodeep Kaur on bail. "She fought for Kisan Mazdoor unity and lent strength to the movement. It is known that along with Nodeep, her colleague Shiv Kumar had also been arrested by the police. The recently released medical report of Shiv Kumar proves custodial torture that he had to undergo and SKM condemns this strongly. We demand his immediate unconditional release," said SKM.
Further, it congratulated the people of Haryana for ensuring that the program of Minister Kanwar Pal Gujjar was cancelled in Sirsa and commended protesting farmers, who gheraoed the bungalow of Union Agriculture Minister Shri Narendra Singh Tomar on February 24 in Gwalior in Madhya Pradesh.
Simultaneously with the SKM events, an impressive series of mahapanchayats continue in different places. After Sambhal in Uttar Pradesh, Nizamabad in Telangana, Karauli and Toda Bhim in Rajasthan, mahapanchayats were organised at Sampurnanagar in UP as well as Padampur and Gharsana in Rajasthan on Friday.
Related:
18-year-old dies at Singhu border on Yuva Kisan Diwas
Punjab and Haryana HC grants bail to Nodeep Kaur
Jailed labour rights activist Shiv kumar has multiple injuries: Medical report
Clashes in UP, warning sign at Tikri, but farmers stand their ground
Family of Bhagat Singh participates in Pagdi Sambhal Diwas
Farmers celebrate a wave of support from distant countries to local villages
Farmers announce Kisan Mazdoor Ekta Diwas on Feb 27