A very sorry state of affairs, poignantly addressed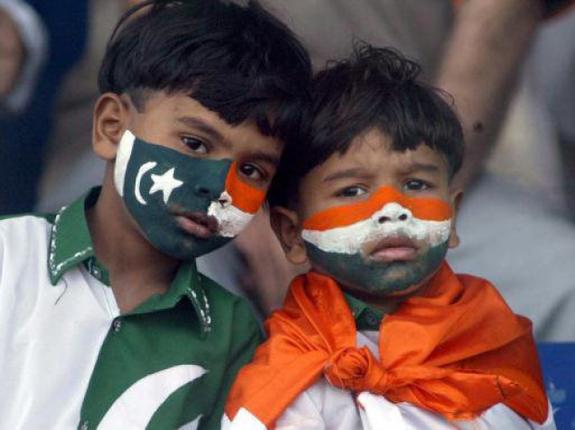 Representation Image
It was 1978 or 79. I was 9 or10 years old. We used to stay on ground floor in a 4 floors building. Pakistan Cricket Team was in India. India won a match (or was it the series? Don't really remember). It was Diwali season. We had crackers at home (precisely the Lakshmi bombs. Aah!!! this I remember) As soon as we won, and this I remember completely, I came out in my garden and burst the bombs. I heard my friend, who stayed on the 2nd floor (he is no more. God Bless his soul) calling me out.

"Tu kyon baja raha hai? Pakistan toh haar gayee", he said.
I didn't understand what he meant. Who else, but my dad would know the answer to this, I thought, because he was the one who would answer all my questions in detail, always. But that day, I found him wanting. He just said,
"Bewakoof hai. Tum zyaada mat socho iss baare mein".
And I didn't think about it. My friends however, (I don't remember any Muslim friend from my childhood, except a 'Khan' who was a class mate) time and again, made me aware that this was a perennial issue, and never allowed me to forget about it. Though they meant no harm, it did hurt me.
As a Muslim child, during any India Pakistan match, I would not know how to react. Dil se, I was always an India fan, and disliked Pakistan, but by then I was keenly aware that even my friends, to a certain degree, associate me with Pakistan, and therefore to it's victory or loss. It was very confusing for a young Muslim boy, son of a man, who called himself a proud Indian.
By the time you grow up, you sort out your 'small' mental issues. I did too. I still dislike Pakistan (the only country I dislike) and love my country (though there are other countries I love too, but my love for those countries doesn't raise any suspicion, luckily). So what I see today, doesn't surprise me at all.
"Ohh, Rafiq is first and last a Muslim", some would say. "Self-pity is a part of their make-up". I don't care.
My worry is this. In those days, there was no social media, no photo-shop, so the impact was relatively less. A child who was not exposed to such innocent taunts as I was, remained unaffected. Now, no child is spared. A Hindu child today, is as much corrupted with such hate filled thoughts, as a Muslim child. They carry it with them to the schools, to the playground, to all such places where they should learn to love, learn to grow, learn to co-operate, learn to become human. Our hatred have made us the enemies of our own children. The issue is no more 'small'.
My father was aware of the issue, he thought it wise, not to expose his little son to this corrupt thought. Do we have such fathers today among us?
PS – When I went to see Bhaag Milkha Bhaag, a young father sat next to me with his very small daughter. When the child saw the scene where a Sikh family is killed in Pakistan, during partition, the clearly affected child asked her father, "Inko kyon maara?" The father very slowly (and carefully) said, "Sab Politics hai beta. Tum badey hokar samajh jaaogi". So yes, we have such fathers still around. I remain hopeful.