'If we do not hear of any action on the report, I will take it to the higher levels,' vows the complainant.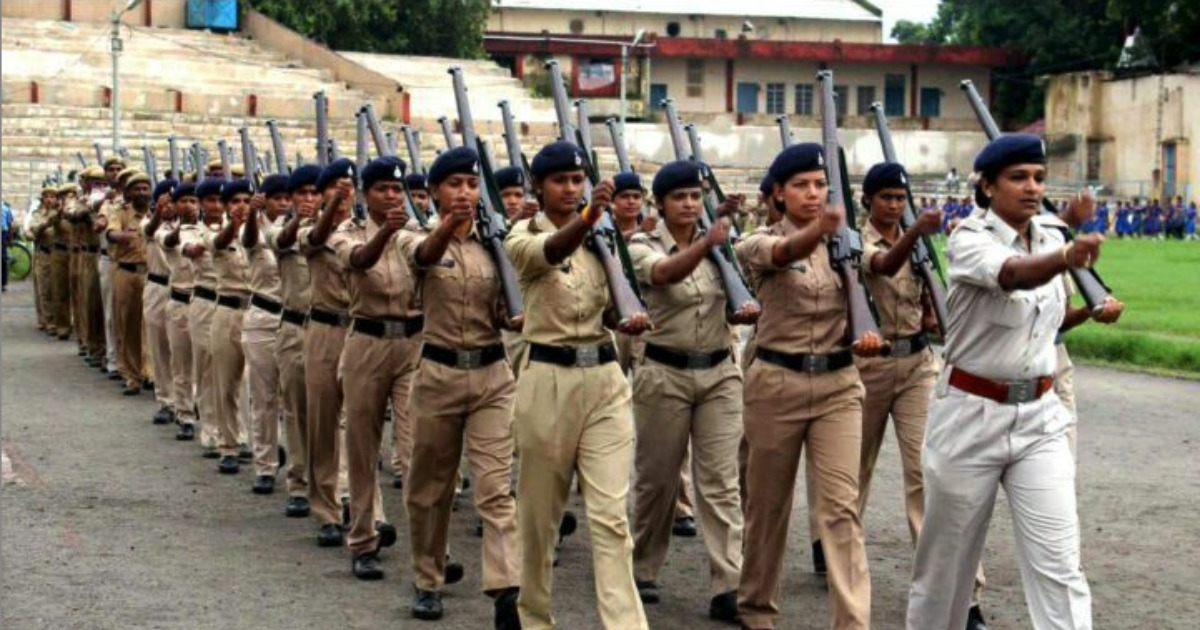 It examined close to 30 persons and had over 40 sittings. When it finally submitted its report on December 2, the four-member committee investigating the sexual harassment charges made by Vishakha*, a woman constable from Mungeli district in Chhattisgarh, against an Inspector General of Police in the state named Pavan Dev, it corroborated most of them.
Yet, more than a month later, no action has been taken against the senior officer.
Vishakha had filed a complaint of sexual harassment against Dev in June. Dev was Inspector General of Bilaspur division at that time. The following month, the state police chief formed the investigation committee to look into her complaint.
The report, which should have been completed in 90 days as per the Sexual Harassment of Women at Workplace Act, 2013, was delayed by over three months primarily due to delays in acquiring relevant information, noted the report.
It said that two key elements could not be investigated.
Despite repeated requests by the investigating committee, Pawan Dev made excuses to avoid appearing for a voice sample analysis test that could have been compared to the voice in recordings of phone calls made by the complainant.
Similarly, Ashok Chaturvedi, a liquor contractor, in whose name the mobile phone SIM used to make some of the phonecalls to the woman constable, was registered, also avoided appearing before the committee.

How it started
Vishakha, a young woman in her early twenties, was selected for the post of woman constable in 2013. With this job, she became the main earning member of her family, which comprises her ailing mother, an older sister with a life-threatening ailment and younger siblings. After her selection, she attended Police Training School in Rajnandgaon from June 2013 to March 2014.
According to Vishakha, it was during this training period that she first met the Inspector General of Police during his routine inspection of the training school.
After her training was completed, Vishakha was posted at Lormi thana in the state's Mungeli district. That is when she met the police officer again, during his visit to the district headquarters on official business.
The next day, she got a call from Dev. She said it surprised her.
"I was unsure of what to make of these calls from a senior officer," she said.
After exchanging pleasantries, Dev asked her to keep him informed of all the illegal activities in her jurisdiction, as well as misdeeds in the thana. "From now on, you shall be my informer, he had said," recollected Vishakha.
From then, until she filed her complaint in July 2016, Vishakha said she began receiving phone calls from the senior officer regularly. Some were during duty hours, but most were after duty hours, late at night or in the early hours of the morning.
Vishakha said that while the phone calls were not unpleasant initially, they subsequently began to disturb her when the officer started making objectionable personal comments, commenting on her Facebook posts, WhatsApp profile and her figure.

A nightmare
The initial excitement of being connected directly to the big boss gradually turned into a nightmare, with Vishakha receiving repeated calls in which the officer, often seemingly in a drunken stupor, asked her to meet him at his home, and to apply for a transfer to the Bilaspur police headquarters where his office was located.
Vishakha said she changed her mobile phone number in an attempt to bring an end to the unwanted attention. She was only able to avoid him for a week. She said that the officer soon started calling her on her new number.
Vishakha said she would be contacted by Dev whenever she was posted on VIP duty outside Lormi thana. During these calls, she said, he would urge her to meet him at night.
"I would somehow make excuses expressing my inability to meet him," said Vishakha. When the constable refused to pick up Dev's phonecalls, he would send her WhatsApp messages to notify her of his imminent arrival at the Lormi thana. She said that this would scare her further. She said that she managed to dodge the senior officer's presence in her area a couple of times by finding excuses to do work outside the thana.
During one such visit by Dev, Vishakha recollected that the officer messaged her to say that he had announced an appreciation reward for all the thana staff so that she could benefit from it.
Vishakha said that the senior police officer would arrive at nearby official guesthouses on the pretext of inspections, from where he would call her to meet him. She said that she would avoid these meetings by stating that her duty was in another location.
Vishakha said that she made sure that she never met Dev in private. The 20-odd times in two years that the police constable met the senior police officer were all in public view, while on duty.
On one occasion, Vishakha was scheduled for a posting to Punjab on duty, but the Inspector General of Police got the posting cancelled after speaking to the Superintendent of Police in her district. This fact was established by the committee in its investigation. That night, the senior police officer called her to meet him. Vishakha ignored his subsequent phone calls.
While most of Vishakha's colleagues in the thana knew that she received phone calls from the senior police officer, she said that she did not share the content of the conversations except with a few due to fear and shame.
During interrogation from the committee most of her colleagues feigned ignorance that Vishakha had received such phone calls. Only one deposed in her favour, highlighting the trauma the constable went through because of it.

The last straw
Vishakha said that she suffered in silence for close to two years until the harassment became unbearable.
She said she felt she was constantly followed or watched.
Then on the night of June 17, Vishakha was sent to Bilaspur on VVIP duty to attend to the visit of Union Home Minister Rajnath Singh. That night, an insistent Dev called her early in the morning.
"The IG continued to call until 3 in the morning, some of which I have recorded," said Vishakha.
This was the last straw, and Vishakha decided to bring the harassment to the notice of her immediate seniors.
On June 23 last year, she mentioned the matter at a meeting with her Superintendent of Police in Mungeli district, also a woman. The decision backfired.
The officer reprimanded her, accused her of lying and sent her off almost immediately.
The constable's fear grew when the senior police officer called her that evening and indicated that he was aware of her attempt to apprise her immediate seniors of his calls.
Vishakha said that the senior police officer threatened her: "So you have started complaining about me to your seniors? You cannot do anything to me. I will have you suspended or transferred."
She began to consider other ways to make her complaint.

No option
But wasn't she scared for her personal safety or at the prospect of losing her job?
"I realised there was no turning back now," said Vishakha. "The sleepless nights and the agony was too much to bear…if I do not go ahead, I knew I will be forced to succumb…and I cannot justify this to myself."
Though familiar with the Sexual Harassment of Women at Workplace Act, Vishakha had no idea how to use it in her case.
With help from lawyer Nirupama Bajpai, Vishakha finally filed a formal complaint at her place of posting in Chakkarbhata thana in Mungeli district on June 30, 2016.
By then, Vishakha said that she had also realised that no one would stand witness in her favour because of the seniority of the officer she was accusing of harassment. With the advice of her lawyer, she began recording his subsequent phonecalls, a few of which she submitted to the investigation committee.
Filing a police complaint against one of the state's seniormost police officers was not easy.
"We waited for over 45 minutes at the Chakkarbhatta thana wondering what the SHO [Station House Officer] had done with her complaint," said Bajpai. "…[T]hey went to the SP [Superintendent of Police] with the complaint, who then advised them to file it back in the same thana which was her duty area."
That evening Vishakha was shocked when she saw her photographs from Facebook had been splashed on local channels along with derogratory comments about her character. She was informed that Inspector General Pawan Dev was already holding a press conference, slandering her and defending himself from charges of sexual harassment.
For over 24 hours there was no assurance from anyone about how her case would be handled. Vishakha said that she even attempted to contact the state's senior most police officer – the Director General of Police – the next day, without success.
She also decided to share with the media her side of the story, which was widely shared on social media. This created pressure that led to the Director General of Police constituting the internal investigation committee.
The four-member internal investigation committee headed by Indian Police Service officers Renu G Pillai, BP Pausharya and Sonal Mishra, and Manisha Sharma from the Non-Governmental Organisation Sankalp, was constituted on July 4. Around the same time, Pawan Dev was transferred from Bilaspur to Raipur as Inspector General, Intelligence.
Following her complaint, the police constable said that she has been threatened by strangers.
On one occasion, when Vishakha went to the Bilaspur High Court to meet her lawyer, she was accosted by two men who told her to withdraw the case, and that if she desired she could quote an amount of money to do so too.
"Nothing will come of the report and you will be ruined," the men told her, she said.
On another occasion, some of her colleagues informed her that enquiries were being made about her ailing mother and what the family's financial status was.

'No comment'
Pawan Dev told Scroll.in that he did not wish to comment on the report's findings or on the allegations of sexual harassment against him. The Director General of Police's office has not given any official response to the media on this matter so far. Telephone calls and written queries by this reporter to the Director General of Police's office yielded no response either
Vishakha's lawyer said that the investigation committee's report gave the state police chief enough evidence to proceed further.
"Although the internal investigation committee report does not bring in clear recommendations on the steps to be taken, the report, by closely examining each aspect of the complaint, has found prima facie substance in most of the complaints," said Bajpai. "This leaves enough scope for the Director General of Police, Chhattisgarh, to take appropriate steps in the matter."
Bajpai criticised the local media for incorrectly reporting that the investigation report had given Dev a clean chit.
"On what grounds is the local media reporting that the IG has got a clean chit while the report vindicates Vishakha's complaint?" asked Bajpai.
She also pointed out that while the entire police department in the state as well as the government was quiet over the report's findings, the local media was abuzz with speculation that the accused police officer had been cleared for a promotion.
"I do not care who gets promoted, but I deserve justice," is the one line that Vishakha kept repeating. "If we do not hear of any action on the report, I will take it to the higher levels…. it cannot end in this manner."
This is not the first time a senior police officer in Chhattisgarh has been accused of sexual harassment in the workplace. In April 2015, a woman police sub-inspector accused Additional Inspector General Sanjay Sharma, who was posted in the intelligence department at Raipur at that time, of molesting her in the elevator of the old police headquarters in Raipur. An internal complaint committee found Sharma guilty following which the state Home Department suspended the officer.
Courtesy: Scroll.in