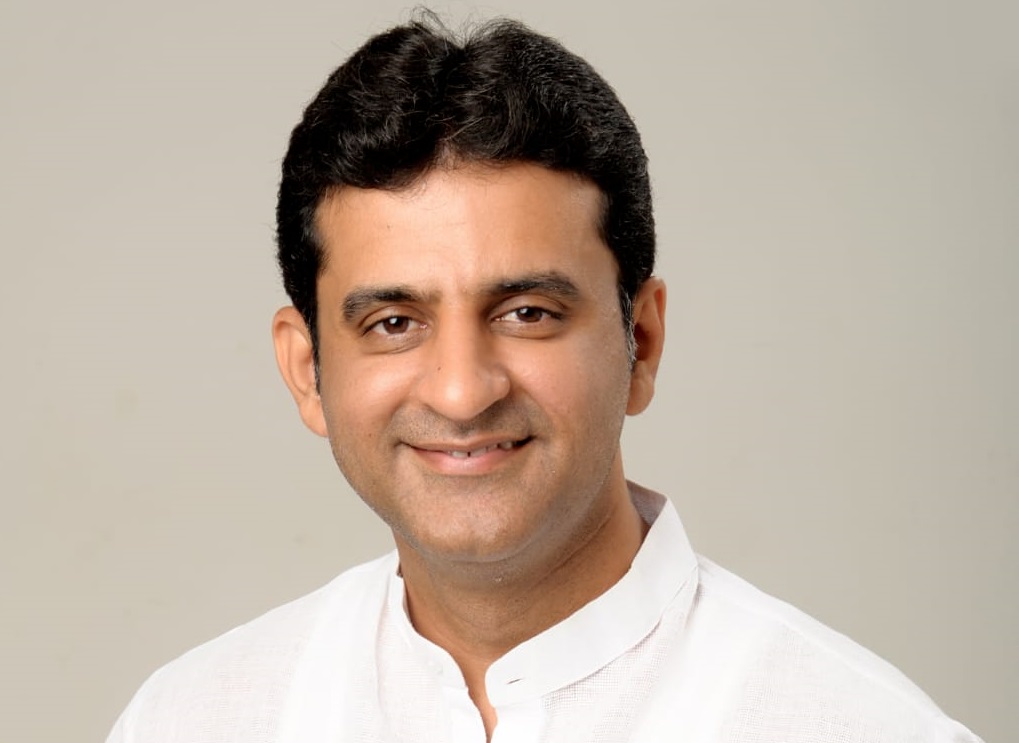 Even though their senior leaders have hinted at it, the Bharatiya Janata Party government (BJP) will cite procedural technicalities and not ban the Social Democratic Party of India (SDPI) and its affiliate Popular Front of India (PFI) for their alleged involvement in Bengaluru riots. In this exclusive interview, Rizwan Arshad Indian National Congress MLA from Bengaluru's Shivajinagar Assembly, says that the BJP party itself needs more and more hardline organisations across the system to justify their own politics and actions. He has asked for a ban on radical organisations across religions, and political affiliations, but says he does not see it happening anytime soon.

Question: These riots were massive, the Karnata govt has said they will consider a ban on SDPI/ PFI. Will they?
Yes it was massive, and they have come out and said 'we will ban SDPI'. So, how long will you take? You have a government in the state, and the same party is ruling at the Centre. You have no excuse. At the cabinet meeting they may do a procedure, which is flawed, and then say it is a procedural lapse, and they could not do it. They [SDPI] are bringing them [BJP] political dividends. Everytime a hardline Muslim leader speaks, he not only speaks for his community, but also speaks for the benefit of the BJP. The hardliners don't serve any purpose. The kind of situation we are in today, the country is going through a rough patch because of the hardliners in the system. Now the issue is how do we bring back normalcy in society? Everytime we try to bring harmony, some hardline leader or conspiracy derails it. I am sure the state BJP will not ban SDPI, PFI, they will just refer it to the Centre.

Q: They can ban PFI, it is not a political party, to warrant a process.
They won't do it. Because the strength with SDPI/ PFI roam on the ground is the fodder for the BJP. Today BJP needs more and more hardline organisations across the system to justify their own politics, their own activities. So they can say 'they are very dangerous'. I have openly said in the media and told the government 'If you are so sure what you are doing, this is just rhetoric. You won't ban, you blame them every time. You picturise them as sole representative of the Muslim community, say Muslim community is violent, and then you dont take any action, don't ban. Then you say Congress will oppose the ban' and ask us 'should we ban?' Why are you asking us? We are the Opposition, why do you need our permission to ban? That is my question. If you have the reason to ban, then ban. You are in the government.

Q: There is an opinion that SDPI is after the same vote bank as the Congress.
There is no similar vote bank. The SDPI does not have a large vote share, they do not get even one percent of the votes. They have contested in different elections and got 1-2 percent vote share. We are not threatened. I have faced elections against them. We know they do not enjoy a sweeping support or popularity within the Muslim community. The Muslim community by and large goes with those who they feel take everyone along, Hindu, Muslim, Sikh, they vote differently in different states. They voted for Mamta in west bengal, for the Left in Kerala… for Chandrababu Naidu… for Jaggan. They are not sole Congress voters either
No party can claim a monopoly of the Muslim vote. It is a myth that is being created by the BJP. In Karnataka this vote gets divided between Janata Dal and us, in some pockets they have even voted for independent candidates. They do not vote for any hardline parties who are sectarian, but even one or two BJP leaders who have links in the constituency, enjoy a little support there. The SDPI will not benefit. They would have thought Muslims are emotional, but I am telling you the community is rational. The majority of the Muslim community understands, and is condemning the violence.

Q: But here, a non-Mulsim Dalit leader's house was targetted in these riots.
Yes, he had won with the highest margin in the state, it is a reserved constituency and the majority of voters are Muslim. Not everyone was attacking, these were 500-800 from a population of over three lakh. It is a bad sign. These kinds of incidents have happened in the past and later better sense prevailed. Here if the police had acted, pre-empted the situation, this would not have happened at all.

Q: The police could have prevented the riots?
Yes, it was a sensitive subject, in a sensitive area. The post itself was very derogatory. Their [police] intelligence should have alerted them that something like this is going viral and could be a big hindrance to law and order. Somewhere the police should have acted swiftly and preempted this. What has happened has happened. Four people have lost their loves, serious law and order issues have happened. Attempt of polarisation in a peaceful area. A lot of damage has been done and needs to be repaired. Culprits are absconding, innocents are caught in between. We have to build bridges, build confidence, and see these situations of people falling into a conspiracy trap do not happen. Allowing hardline organisations to take the benefit? We will raise these issues when the Assembly is convened next month.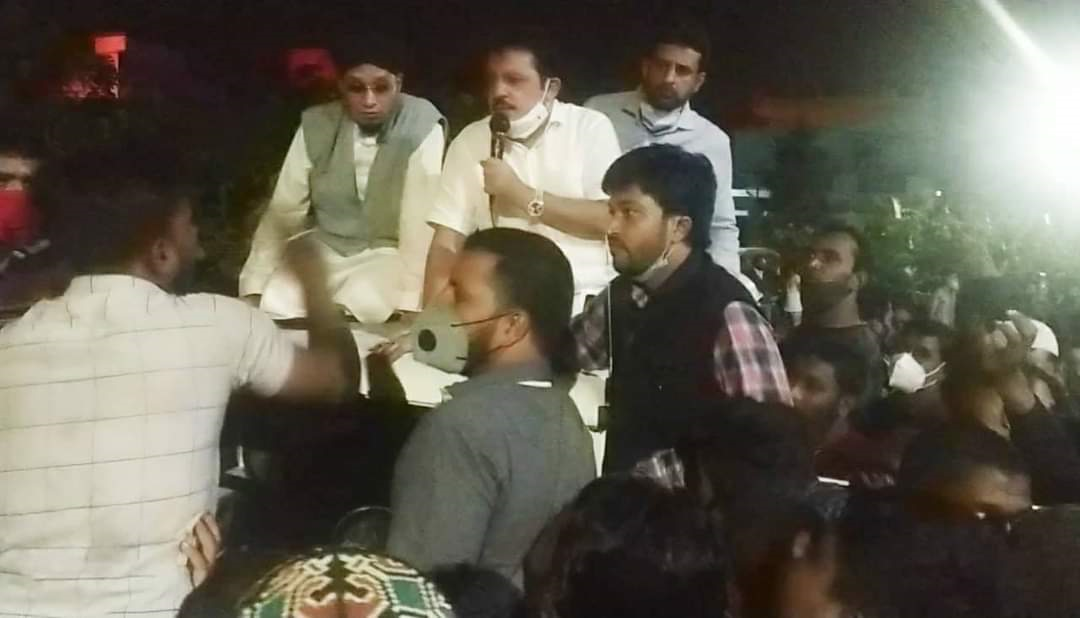 Q: Will you raise the ban issue with your own Central leadership, in parliamentary committees?
We will take it up with our leaders in Delhi. Our state leaders have also been very clear if the government has ample proof and evidence they should take action. I would like to bring it to Mr Shashi Tharoor's notice also. The way Facebook is patronising communal hate on their platform has been exposed. This is also a part of patronisation, now anybody can post anything on Facebook and no action can be taken. If it has become a platform which is patronising hate. This is dangerous for society and the country.

Q: What stage are the riot investigations now?
The investigation is going on, there is a process, but a lot of people who were involved in the violence may have gone absconding, and a lot of innocents may have gotten caught. That is the standard operating procedure. We have behind the police department requesting them to check and counter check, and verify, but whatever we do a lot of people who are involved have gone absconding.

Q: How have they managed to escape?
In the confusion, whoever commits violence knows they are culrptits and they run away, those who have not been involved, bystanders, local residents do not anticipate trouble and stay. I think a lot of innocents have gotten into this and culprits have fled. Now the police are looking at CCTV, mobile locations. Still it is not a fool-proof system. With all the technology we can't hold a culprit. We have to work towards that justice system. We do not want to shield or help anybody involved in this [violence]. We have made it clear. At the same time we do not want any innocents to get dragged.

Q: You were there that night, and are an eyewitness…
Yes. I got the information at night, and since it is my neighbouring constituency it was my responsibility also. When my neighbouring area is disturbed I must reach and try to help, so I went there. But unfortunately we could not stop the violence that had already started by the time we reached. Once it starts we weren't able to control it as easily as we would have done before it started. Prevention would have been easier. Whatever happened was very unfortunate. I was telling them that we need justice but we cannot take law into our hands. There are proper forums for justice, let us fight through that, not get into violence. Yes the post was derogatory, and was put up not only to insult the Prophet but to disturb the peace and harmony. It is a trap. We cannot get into that trap. That is what told them.

Q: Who has set this trap?
Historically if you see how communal riots start and who benefits from it? The people who benefit from it are likely to start it also. All the fundamentalist organisations. Whether it is Sangh Parivar on one side, or fundamentalists organisations among minorities, political parties or organisations, in the name of safeguarding the interests of the Muslim community. Sangh Parivar perpetrated violence in the name of Hindutva. These are the two extremes, they most likely benefit from a riot. So anybody could have hatched a big conspiracy to disturb peace, social harmony, social engineering. You cannot isolate one from another. The investigation should start from there, from the background, and then to the violence.

Q: Who are the Sangh Parivar of the Muslim community?
There may be many. I do not want to name one, two, three, four. The government has very clearly said the SDPI is involved. Everytime there is trouble like this the government always says that the SDPI is involved. My question is, 'If you are so sure, you have all the evidence that they are involved, what action are you taking?' So far they have not taken any action? Every six months [they blame SDPI]. When there was the anti-CAA protest where two people got killed in Mangalore police firing, then also they said it. It is not on one or two occasions, they say SDPI. so when responsible ministers of the government say it is the SDPI conspiracy then your itelligence [department] should have alerted you. And if they [SDPI] are involved you should take action. But I am very sure BJP will not take any action, it is rhetoric. These organisations are reactionary forces of the Sangh Parivar. And whatever these fundamentalists organisations among the muslim community does, it is fodder for the Sangh Parivar and BJP. They bring huge electoral benefits to the BJP. Their actions confirm the stereotypes that the sangh parivar shows [as] the minority community. What more do they want?

Q: Where is the united Muslim leadership in Karnartaka now?
The community does not need community leaders; we are a part of the society. There are representatives of an area, society. Anybody can represent the community. Why should we have community leaders? We are discussing community leaders because of politics of hate. Anyone can stand for justice, truth can lead the community. Who can stand by us when the community is marginalised, suppressed. Give voice to the community, be the community leader. That is what I believe.

Q: Do you think the local police will be able to investigate these riots fairly?
If police had acted swiftly this would not have happened. The post was derogatory, it was a sensitive area. Intelligence should have alerted that this could be a hindrance. The police should have acted in a manner to pre-empt. What has happened has happened, four lives have been lost. Serious law and order issue, a serious attempt to polarise. A lot of damage has been done. Many culprits are absconding and innocents have been trapped. We have to go build bridges. Take everyone along. And see it does not happen again… Not allow hardliners. We will approach our leaders in Delhi to raise this too. State leaders have been clear if there is proof then punish. I also would like to bring it to his [Shashi Thaoor's] notice. The way Facebook has been exposed. All this is also a part of this anyone can post anything on Facebook. No action. It has become a platform..

What is your comment on the alleged radicalisation of Muslim youth?
It is not one incident. It is a pattern, trying to show one community as dangerous, one religion being dangerous. Politics of exclusion. Organisations have leaders who openly come out with hate speech, and governments formulate policies which exclude, targets, a section of the society. But the kind of efforts which have been put by these sectarian organisations have not yet got them results. But it can lead to that, which is why people, and organisations like us need to stand up and prevent it. If the government is sincere to ban, they should start now. Start with one and please continue it, take it to the logical end and ban a lot of sangh parivar organisations also. Take all fundamentalistr organisations out of the spectrum. They say they are fringe elements? How can they be fringe now? They are all mainstream party leaders now, you have made them MLAs, MPs, CMs, Ministers. They don't have a moral stand to ban any radical organisation. You have done the same things to come to power.
We need to work for harmony, peace.
Related:
What is the BJP's latest status update on Facebook?
Karnataka CM invokes UAPA against Bengaluru rioters
B'luru riot: Govt to ask HC to appoint claims commissioners
UP police books man who announced Rs. 51 lakh bounty on Karnataka MLA's nephew