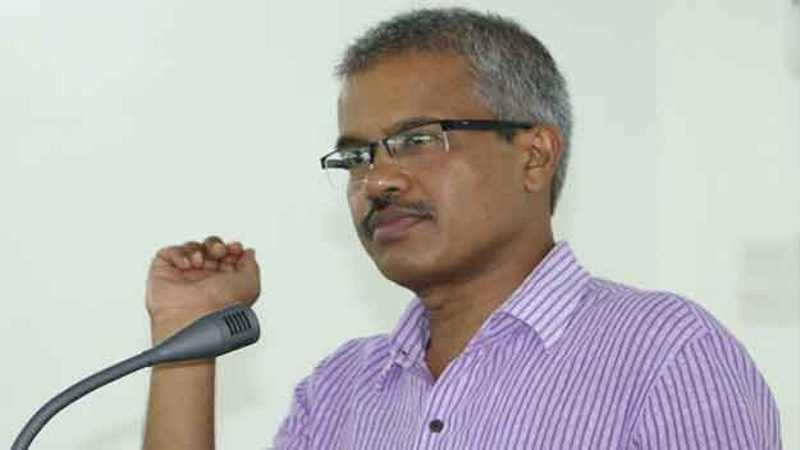 In the past week, Twitter has combusted with the sheer volume of tweets coming in from the Bahujan community asking the micro blogging site why it is not letting them exercise their democratic right of freedom of expression on social media.
What started as a trickle of questions, has now become a wave of dissent with leaders, intellectuals, scholars and the general public of the Bahujan community coming together to expose Twitter and its deliberate fostering of casteist hierarchy.
In an exclusive interview to Sabrang India, explaining what prompted him to start the good fight and why he will never give it up, he said, "Today, social media platforms, willingly or unwillingly have become a part of the country's democratic process. Because conversations take place and opinions are formed on these platforms, we expect them to act according to constitutional morality and democratic norms."
"Twitter functions as a hierarchical, undemocratic and arbitrary institution which impacts discourse and democracy"
Talking about his protest against the blue-tick or 'neeli janeu' awarded out to some accounts he mentioned, "It creates hierarchy in the conversation by allotting blue ticks and verifications to some of the handles and does not verify millions of other accounts. This is wrong because they are not stating any processes followed to verify or not verify some accounts. The end result is that a large part of the minorities – SC / ST / OBCs who form more than 11 crore of the Indian population, are getting left out of this process and not getting any blue ticks."
Discussing about his immediate provocation to begin this digital andolan he said, "Twitter is suspending many accounts of the SC/ST community without citing any reason, especially if it is not verified – making it more vulnerable for suspension."
"It all started with #RestoreDilipMandal"
"My account was suspended on charges of violation of privacy. I had posted a tweet citing the release of a book and had submitted the author's details in case anyone needed to contact him. For this, Twitter arbitrarily decided to suspend my account even though the author himself wrote to Twitter explicitly stating that his privacy wasn't violated and that privacy was a fundamental right. Nobody, other than oneself can determine the limits of the violation to one's privacy. That's when I started the hashtag #RestoreDilipMandal", he said.
"End the hierarchy"
After the first hashtag that began with his name, he started a campaign against Twitter asking it to "end the hierarchy" as it was "distorting the conversation". Citing its arbitrariness he said, "During this time, in the last seven days, they without any sort of application or details from my end, they verified my account. This is extremely discriminatory, especially when according to their guidelines, after 2017 the verification processes have been kept on hold."
"The campaign has dented their credibility"
Answering to Sabrang India about whether his campaign would yield any result he said, "Though it is difficult to say what will happen next, this has definitely dented their credibility. For the first time in the history of Twitter, they posted eight verifications trying to clarify their position. This shows that they are rattled."
Professor Mandal has now asked Twitter to verify all #बहुजनमीडिया and their staff or remove the blue-ticks of all media channels and their staffers. Will Twitter heed his call?