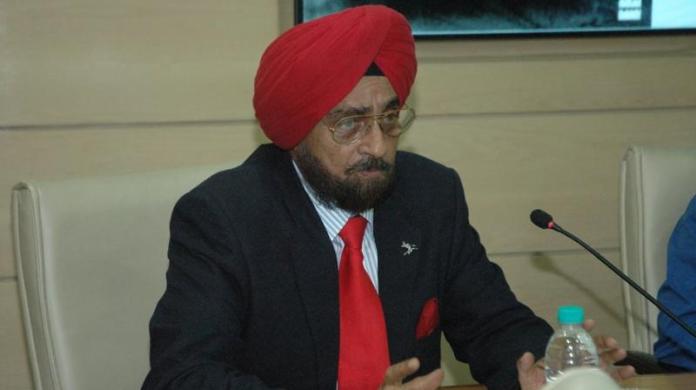 On Monday night, 20 Indian Army personnel were killed in a brutal clash with Chinese troops in the Galwan Valley. It has been recorded that this is one of the biggest confrontations between India and China after 1967. That year, at Nathu La around 80 Indian soldiers and over 300 Chinese army personnel were killed. Now, in the age of 24-hour television news, and social media, the war cries and jingoism is at their loudest. In an exclusive interview to SabrandIndia's Karuna John, Lieutenant General (retired) Harcharanjit Singh Panag, PVSM, AVSM, India's best known defence analyst and commentator on strategic affairs, helps decode the noise and confusion that has taken over the tragedy.
Q) Passions are running high about the horrific incident and the aftermath. There is confusion on the number of casualties of the other side, if the Indian army men were unarmed or had weapons, and some said not to be 'missing in action' but then reported as 'released', even the timing of attack etc. What do you make of this?
A) The circumstances under which the incident took place are not in the public domain. Whatever we have got are the rumours floating around. The military has, so far, not made a formal statement. This is the mistake we make in certain situations. But sooner or later the news comes out. We are a democracy and in a democracy the news always comes out. Then it is a source of embarrassment. Best thing would be for the army to give out a formal statement that this is what has happened, and the matter will be investigated and once the investigation is over we will again inform the nation on what has happened. This is what they should have done. Rest, I do not think there is any point in speculating. Yes, the scuffle took place without weapons, primitive tools of clubs, nails on bats, knuckle dusters and what have you. But what happened after that, is not in the public domain and we would only be speculating about it. I will wait for the army to give a formal statement. They should make an initial statement.
Q) You have said Chinese army was almost 'looking for a skirmish' and would 'engineer an escalation'. What should have India's military and political response been at those first signs?
A) What has happened is that the situation was earlier [intrusions] in Depsang, in Chumar (2013-2014), and to some extent Dokhlam. The pattern was that the Chinese triggered the intrusions, and they were doing it with a purpose. Each of them was linked to something on the ground. For example Depsang was linked with this road that we are developing in 2013. The road was at a certain stage of development and the Chinese visualised a threat. Similarly in Chumar, we were developing some infrastructure, they visualised some threat can develop in their town 50 kms from there. Dokhlam is well known why they did it there. There is always a reasoning. However we also confronted, mobilised, and there was no firing, [talks] through diplomatic channels [and] both sides used to withdraw. This was the pattern, so we presumed that this time also there was something similar. We missed the signals that were emanating from the actions on the ground.
Number 1: That it happened at multiple places, simultaneously in the Galwan area, Hot Spring, North of Pangon, these are the areas where infrastructure was being developed, and which the chinese perceives that in the long run will pose a threat to Aksai Chin.
Number 2: The Chinese regular forces which were doing an exercise had moved forward and replaced the border defence units. This was reported, but we should have been very cautious. We failed to read the statement. Then they came inside our area and prevented our patrols from going to the Line of Actual Control (LAC). Now they came and stood at Finger 4 and did not allow us to go forward, and controlled the area from Finger 4 to Finger 8, almost eight kilometers. In the high altitude and mountain warfare, they must have also occupied the heights in the north. A different perception. In the Hot Spring area there was no differing perception the Chinese had also threatened the LAC. Same thing in Galwan Valley, there again was no dispute.
Q) Who missed reading the signs?
A) Any person who should have read these reports, [should know] that the Chinese had come with a strategic intent of imposing their hegemony over India. At the highest level. Also [to] prevent us from building up our border infrastructure in the sensitive areas from which they perceived a threat developing to Aksai Chin. These signals should have been appreciated by the military hierarchy and also by the political hierarchy. So they both failed to appreciate these signals and kept thinking of it as a normal border incident, as it has happened before. So, the measures that were put in place were like that.
Generally the pattern is: First we get surprised; second we put our force on the ground. We do not share with the public where the intrusion has taken place, how much inside we have come. The face off continues, and after sometime there is a withdrawal after diplomatic talks. And nobody knows what concessions we have given or not given and the matter ends. We face the same situation the next time. The pattern is almost similar to a fault.
Q) Is this an SOP in place?
A) This is a fact. This is how it has been happening. This is the way the government has been approaching the problem. But the situation on the ground is totally different. The other factor is that any loss of territory for any government is a big political setback. Because these are the core concerns of a nation, its territorial integrity. For the present government is even more because territorial integrity, and national security is also a core issue as a part of their ideology. So, that is why the tendency to deny by the state. We deny, there is no intrusion and that this is a normal border face off etc. Consequently we played into the Chinese hands. The Chinese kept saying 'look we are in our own area we have not done anything and India is interfering with our patrols', and we reinforced this perception. Instead of calling China an aggressor and initiator there was [befooling] the mind of the public and also in the international community.
Q) You have said there were warning signs since May 28. Who failed to read the situation? Where does the buck stop?
First, let us face one fact that a calamity hasn't happened, these kinds of things do happen on the borders especially with an adversary like China on one side and Pakistan on one side. We have not suffered a defeat as such at the moment. Yes there are areas where they have intruded, our military and ministry are strong, and we will take appropriate action both at the diplomatic level and at the military level. However in the initial 6-7 weeks that have transpired, our handling of the situation has not been upto the mark.
Q) This is the first escalation since the appointment of the Chief of Defence Staff, the senior-most uniformed military advisor to the Government of India. Your thoughts on this altered chain of command possibly adding to the mishandling of the situation.
A) A set back can take place anywhere. The United States had such a strong military and such strong security and they did not know an attack was about o to take place on the Twin Towers. Things do happen. It is too premature. The situation on the ground is far more serious to really focus our attention on the blame part of it.
Q) Agree. But it was said with this office coming in it smoothes functioning… an altered chain of command.
A) It does. He has just been in the saddle for [around] five months. It is an ongoing process. An altered chain of command is there but judging at this juncture would be premature.
Q) The army men walked unarmed into a literal ambush, is how most civilians understand this. This takes away from politicians being held responsible. Your opinion?
I think we are missing the woods for the trees. A major tragedy has taken place, where 20 men including a commanding officer have been lost in the most horrendous circumstances and which is a setback for any army of the world. It is unprecedented, it has never happened in our history. At this juncture to justify if they had carried arms or not, opened fire or not is pointless. Look at the bigger picture that whatever we were doing, something was wrong, as a result of which these people have been killed in action, in unfortunate circumstances. Whether they were carrying weapons or not is a non issue.
Q) The attack was barbaric, and war mongers are now busy calling for bloodshed.
Retribution and vendata are emotions, not strategy. Strategy is made with a cool mind. We should now look forward to how we are going to respond. What is the point of hitting back at a person when he is expecting it? After all they have done it deliberately. Whether it is a terrorist attack or this action of the Chinese, it is a deliberate action. You are now going to respond at a time when they are also ready. They would have taken all precautions. Why respond now? Revenge is a dish best served cold. There is no need to rush it. Think with a cool mind and make a plan. Whatever be the plan, diplomacy must be given the first priority. Always the first priority.
Q) The Chinese escalation is not just at Galwan, what other border areas do you see warning signs that must not be ignored now?
A) I don't think China would like to open [any front] anywhere else. They came with a plan and they have made their statement. They are now waiting for us to react. They have thrown the ball in our court. Now what kind of response will we give is what they are waiting for. They are not interested at this juncture to start anything [new]. Having said this, they have taken precautionary action by mobilising their forces all along the LAC, to some extent, precautionary movement, this was reported last Tuesday. They have taken precautions but I am sure similar precautions have been taken by India also. So now there is no hurry, in a cool manner we should analyse the situation and open negotiations with China. If the Chinese have suffered casualties, as the reports say they have, then they would be equally disturbed about it and it may well provide us with a diplomatic [opportunity]. Diplomatic negotiations are open even now, they are ongoing.
Q) There is loud talk of 'war' on social media and television, boycotting Chinese food, and goods (at bizarre levels of breaking television sets already paid for). Is this mere optics and political fodder?
A) I have been saying for a long [time] that it is good for a nation if national security is separated from domestic politics. The only thing is that, over the years, we have linked our national security to domestic politics and to the resurgence of nationalism. Nationalism is distinct from patriotism. In my view this is counterproductive at this juncture. You do not have to shout from the rooftops. It will only restrict the government's freedom of action. The more public protests, more public burning of effigies, the government's decision making can get influenced. It should not be there.
Q) There are former army men who are making these noises as well.
A) I think it is irresponsibility being shown by us. War is not a decision that you can take like that… there are a lot of implications. You need to prepare. It is not a game of soccer or cricket. These are uncalled for. I also blame the media for this. These are developing situations, barring getting a military expert to give an update on what is happening, media channels should lay off for the time being. Even if this situation leads to a conflict these are very initial stages. We do not know how it will play out. There is no point imagining things by the minute. The political parties are responsible for this. Without political backing such noise making cannot go on in india. I think we should refrain from this. Let them write, do what they want, but to make a public spectacle of yourself.
Q) And the jingoism on social media?
A) Social media is not a tool for war making, it is certainly a tool to tell the government to be transparent. What we were passing off yesterday as 'this has not happened', foreign sources of intelligence have given out evidence. Look at the media houses. They collect money from advertisements but do not want to spend some on buying satellite imagery. It just cost money, Reuters put up satellite imagery of the Galwan area, another source gave satellite imagery of Pangon. 15-20 images. What I am saying is that you say what you need to say, but say something. You have to win the battle of perception both with your domestic audience, and with the international audience. Build up the will to be in charge.
Q) What are the possible lessons going forward?
A) The one lesson the military should learn from this, even the government is that they should do something similar. It is not that they should have a formal [briefing]. One does not expect them to be transparent, but when something happens come out with it. So that there is no speculation.
Related: