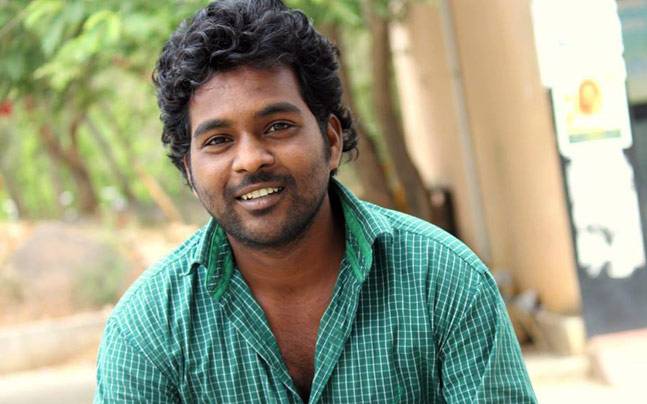 Amendments in the Central University law as well as all the statutue(s) under which Central Universities have been established, to ensure that discrimination and harassment are defined crimes punishable under the Indian Penal Code are urgently required, says Prakash Amdedkar, in an interview to Teesta Setalvad.
Prakash Yashwant Ambedkar, grandson of Dr Babasaheb Ambedkar, formerly a Member of Parliament, heads the Bharipa Bahujan Mahasangh and is leading a protest march of student and mass organizations, in Mumbai on February 1, 2016. He says that Rohith Vemula's suicide –defined by the student movement across India as an institutional murder – has fired the imagination of youth all over India. The march in Mumbai will be from Rani Bagh, Byculla to Vidhan Bhavan.
Q. What are the main demands that you are making tomorrow?
A. We are demanding the immediate suspension of the Vice Chancellor, Appa Rao for his actions that amount to culpability especially if you see both letters written by Rohoth Vemula to him, one dated December 18. 2016 and the other the day he died, January 17, 2016. Prima facie this is evident, he needs to be suspended. Second, we are demanding a free and fair criminal investigation especially looking into the aspect of whether the actions of two ministers of the central government amount to abetment to suicide.
Thirdly, we are demanding substantive amendments to the laws governing Universities, the general Central University Act and the various University Act(s) under which these Central Universities have been constituted (for example the University of Hyderabad Act-HCU, 1974, the Jawaharlal Nehru Act, 1966, the North-Eastern Hill University Act, 1973 etc) and the Indian Penal Code (IPC). The former laws need to be amended to actually reflect the offences that constitute discrimination, harassment and unprofessional conduct. For this, a detailed and extensive survey that jots down the forms and kinds of discriminatory conduct needs to be undertaken before they are defined in the newly amended law.
Once these amendments are enacted the Indian Penal Code (IPC) needs to be amended to ensure punishment to those in positions of responsibility in the faculty who commit these crimes. The offences should attract seven years imprisonment for any person (in the staff or administration) who harasses or discriminates against any student; the punishment should be enhanced by two years if a student belonging to the SCs or STs sections (Dalits and Adivasis) are similarly victimised.
Q. Typically how does this discrimination operate?
A. Discrimination begins with students from deprived sections not being allocated the choice of subject (in institutions of post graduate learning). Then, the appointment of the Guide is deliberately delayed and dragged on so as to affect the academic performance and confidence of the student. The third stage at which this bias operates is when 'Submissions' have to be made at the post graduate level. The Guide deliberately does not return the submissions in time, affecting the work schedule and the performance ratings of the student. If, with the newly enacted amendments, it is made mandatory for the Guide to perform professionally –first the university to allocate subjects fairly, to appoint the Guide and then the Guide to respond within a time frame on submissions, you plug this tendency by making it justiciable (punishable under the law).
Q. Students complain of more direct and offensive kinds of bias; even colleges in Mumbai reportedly have professors quoting the Manu Smruti and singling out Dalit students who are Ambedkarites? What is your experience?
A. Instances of professors running their hands down the shoulder of students to check whether the janoi (thread worn exclusively by Brahmans) is worn or not are not uncommon. But often, the form of harassment or exclusion is more subtle or insidious. Caste bias emerges in strange ways. One typical way is to ask deliberately confusing, misleading and out of context questions during the oral interview. For example, "How many steps have you climbed?"
Q. What else can institutes of higher learning do, that is even the IITs, the IIMs etc?
A. There are issues of students from deprived sections not being able to face the Interview (VIVA) which is deliberately conducted in a manner in which it 'castes out' students. The central government must ensure either itself, or through these Universities and institutes (IITs and IIMs), that Training Institutes are set up to especially prepare students for the Interview and Viva. These must be creatively designed and sensitively handled.
Q. How do you see the countrywide continuing protests that are persistent even after a fortnight?
A. The young of India are sending out a strong message. There should be 'No atrocities in the name of Caste'. The sustaining message that is emerging from this movement is that 'Discrimination or Harassment' on any count, against Dalits or any other marginalized group, will not be tolerated.

Background
The Mumbai Students Solidarity Front (MSS) first organised the student protest in Mumbai University on January 19, 2016 demanding justice for Rohith and the other four students who were thrown out of their hostels on false allegations made by the ABVP president of HCU, Susheel Kumar. After the protest a need for a broader alliance was felt. Various Ambedkarite, progressive and democratic organisations from Mumbai, Thane and Navi Mumbai came together and formed a front on called "Justice for Rohith – Joint Action Committee, Mumbai" under the guidance of Prakash Ambedkar (January 22, 2016).
Students from IIT-Bombay, Mumbai University, Tata Institute of Social Sciences, Tata Institute of Fundamental Research, Nirmala Niketan, Siddharth College, Govt Law College, Ruparel College, St. Xavier's college, International Institute of Population Sciences, Vivekananda College, Ambedkar College, and many others are part of the front. Several progressive political forces, cultural groups and local organisations have also joined in.
It is this front that, in order to take the movement of Justice for Rohith forward and build support for the demands raised by the JAC for Social Justice, HCU, the JAC Mumbai is organizing a protest rally from Byculla to Vidhan Bhavan on February 1, 2016 starting at 11 am. JAC members have campaigned across educational institutions and bastis in the city and suburbs to speak to people of the age-old and recent battles that Rohit was fighting and to call upon them to join the protest rally.
The core demands of JAC Mumbai are:
1. Take strong action against Bandaru Dattatreya, Union Minister of Labour, Smriti Irani, Union Minister for Human Resources Development ( MHRD), P. Appa Rao, Vice Chancellor, University of Hyderabad, Professor Alok Pandey, Chief Proctor, Ramchandra Rao, BJP MLC, Susheel Kumar, and the President of the ABVP under the SC/ST Prevention of Atrocities Act.

2. Remove, forthwith, P. Appa Rao from the post of Vice Chancellor of HCU.

3. Employ a family member of Rohith Vemula's family at the University of Hyderabad (HCU) administration must and pay his family Rs 50 lakhs as compensation.

4. Pay the fellowship amount due to Rohith, to his family, immediately.

5. Drop the false police cases filed against five Dalit research scholars and other students detained by the police immediately and unconditionally.

6. Revoke the suspension against students as also revoke orders ostracizing them or denying them access to institute facilities at HCU immediately and unconditionally.

7. Appoint a special public prosecutor in the concerned case of Rohith Vemula.

8. Constitute a judicial enquiry under Justice Ramaswami (with non-MHRD members) into all the existing cases of discrimination of Dalit, Adivasi, OBC, Religious Minority students in all higher educational institutes in India to address issues including physical and mental harassment, atrocity, non-payment of fellowships, the absence of SC/ ST grievance forums.

The JAC, Mumbai has also demanded that affirmative action policies be implemented in higher education, and these be extended regardless of the management of colleges in the true spirit of the Constitution for making higher education truly inclusive.