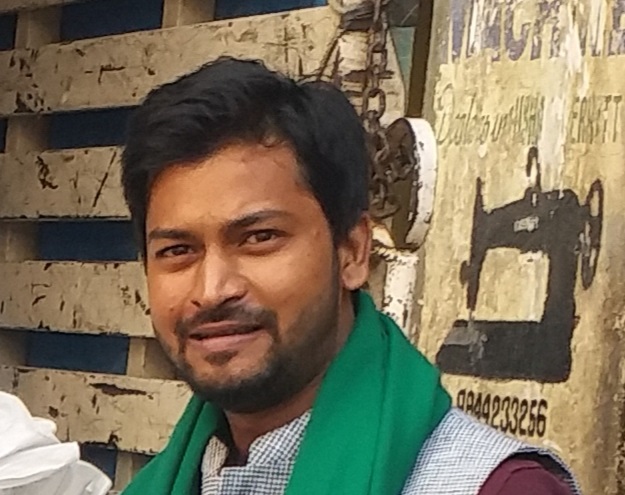 On August 11, Zia Nomani, of the Swaraj India Party, who along with Congress' Chamrajpet constituency MLA BZ Zameer Ahmed Khan and Shivajinagar MLA Rizwan Arshad, was among the few political leaders who tried to calm the violent mobs at Bangalore's Devarajeevanahalli (DJ Halli) and Kadugodanahalli (KG Halli) areas. Videos of them atop a police vehicle calling for peace in the middle of an enraged mob have gone viral. They were forced to flee the area when they too were pelted with stones. However, now that the investigations have begun, and it is being alleged that many innocent Muslims have also been rounded up by police, the situation remains sensitive even though it is officially peaceful. In all likelihood the Karnataka government may order a ban on the Social Democratic Party of India (SDPI) and its affiliate Popular Front of India (PFI) for their alleged role in Bengaluru riots.This will only help the radical groups, including the RSS, Zia Nomani tells SabrangIndia over a telephonic interview from an undisclosed safe house.
Question: Is the investigation, allegedly focussing on one community, taking away from the root cause of the problem?
Answer: Yes definitely, I have seen news reports where Muslim leaders from JDS (Janata Dal (Secular)) have also been arrested and that 'they have confessed'. I think that is diverting the issue. Possibly, the Bharatiya Janata Party (BJP) government wants to say that Muslims from across party lines were responsible so they can create a national narrative. I think that is derailing the investigation. A lot of youth have been arrested. Media reports suggest that UAPA has been imposed on them, which is alarming. That is the top concern, the way the UAPA law is, it can get anyone under it.
Q: If they are banned tomorrow, who will benefit?
A: If they are banned there is a long term problem. The Students' Islamic Movement of India (SIMI) was banned, and most of the founding members of PFI are from SIMI, the SIMI's national gen secy, Kerala secy are founding members. A ban is not the correct way. We have to democratically involve them, we have to prosecute them where they were wrong, so their energies are not misused. Like attempts were made in Kashmir to involve JKLF into the mainstream democrtic process. Some things changed.
But I also feel if they have not been banned so far, it is the BJP's larger conspiracy. The Congress vote bank today is Muslims and Dalits. Such organisations hollow the Congress. It is a political gain for the BJP, if they wanted to ban them, they would have done it long ago. The government wants to keep such organisations, they will help in their calls of:Hindu ko khatra hai, and to realise their dream of 'Congress mukt Bharat'.

Q: Do you think the SDPI/ PFI have gained already due to the riots?
They have gained. You will see their corporator win in the upcoming elections. I have also asked them [investigators] to see what happens to Prof Joseph in Kerala, his hands were chopped off for alleged blasphemy against the Prophet. First the PFI, disowned the accused. But two of the 17 accused arrested confessed and proved to the police that they were members of the PFI. Then PFI admitted to the membership but said they had not ordered the attack. They have been doing this kind of politics. The main accused won elections even when he was in jail, as an independent candidate supported by SDPI.
Q: This pattern sounds similar, as you say, to the RSS cadres?
A: It sounds similar and the PFI also says 'to counter Bajrang Dal, we will form our own Bajrang Dal, if they are not illegal then why are we?'. This is the loophole and the collapse of our system that gives them an opportunity. They do 'freedom marches' on August 15, and 'unity marches' on the PFI foundation day. They don uniforms, hold sticks and make their kids march. Why are they giving sticks to kids? It is clear that if the police do not help, these people we are training will be our private army.
Q: In the past bans were called for Karnataka based organisations such as Sriramsene etc…
Yes. There is no use in banning. A ban is more problematic. We have to condemn, criticise and prosecute them.
Q: How do you propose to engage with what you alleged is a radicalised organisation?
We can't just blame RSS. It is a bigger responsibility of secular forces to rise above petty politics. The Muslim leadership needs to understand. The Congress has always compromised for seats, then the minorities feel we have no guardian?
Q: But where is the united Muslim leadership?
There isn't. We have to make people aware. If more than the three of us went to the stop, if 50 leaders and secularists had gone perhaps we could have stopped the riot. Even the Sachar Committee report has stated that Muslims are getting ghettoised… trailing back in education… Why does the congress not work on that. People do not have jobs, those in the mob did not have jobs..
Q: What is the ground situation now?
It is peaceful now. But if the police keep picking up innocents they will wash away all the restraint they had shown then. They should stick to the police manual, tell people charges, connect them to lawyers. This is wrong. These extremist organizations will then go and tell people 'we have to fight for ourselves.' If the police want to independently investigate they can. But there is political pressure even on the Supreme Court, so what is the police. The secular voices need to come together and raise voices to counter the root cause. The radical cardres are mobilised and on standby, they do not plan an event. They just wait for an opportunity to act. Like the RSS cadres. They do not wait to be told.
Q: What about the incitement by an offensive social media post?
In my personal opinion it was an opportunity to open a debate. The community leaders could have explained it to the people, to explain the teachings of Islam. They could not do that. If the community feels they are such big devotees of the prophet, as they should be, they should have come and educated people about the prophet's life. They should have discussed.
Q: There are more political talks, analysis and investigations even now, not debates.
Our ulema lives on charity donations given by political parties. Congress was the biggest [donor]. Now the SDPI has also begun. The Ramdan donations of the last month, they seek the most donations at mosques. They thinking namaz only is islam. This should be debated. The SDPI is becoming a muslim RSS and bringing in violence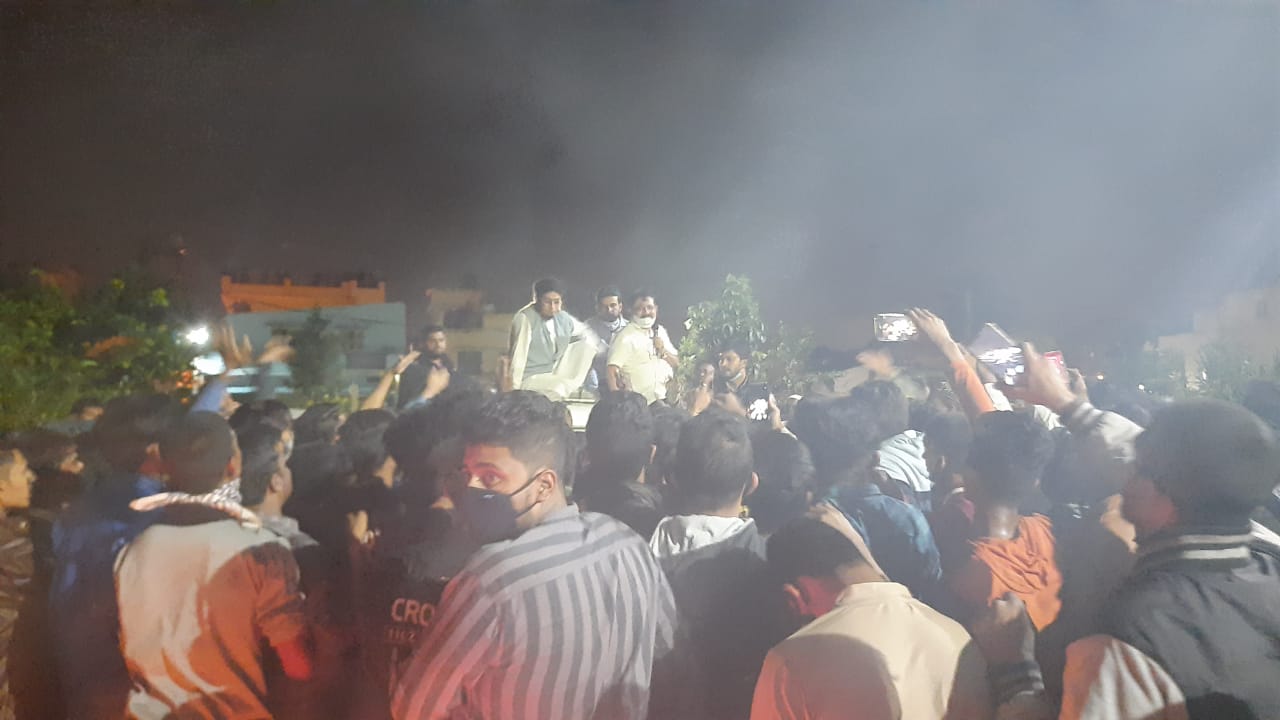 Q: How do they respond when you say this?
They call me a BJP agent. I am being threatened. I am in an undisclosed location now. I got a veiled threat from PFI gen secy Nassiruddin. He said 'we have offices everywhere, we are willing to die for our fight'. I have not complained yet, I will wait for the cabinet decision. It is a sensitive issue. I do not want to be seen as being victimised either. I have not even asked for security. But I will just make the people understand. We want to bring dalits and muslims together. The BJP is trying to divide. We want to rebuild the MLAs' destroyed home. We will ask people for donations for that, and spread a message of peace. We are also preparing a legal team to help the hundred innocent who are now in jail. It's like kashmir. Mothers are roaming around with photos of their sons asking if anyone has seen them.
Now the BJP is working on 'Ram Rajya is here' [theme], it's no longer 'khatre mein hain'. I feel a ban is imminent, and my fear is that a Muslim Nathuram Godse does not take birth from this.
Q: You were among the first few who reached the spot when the riots broke. What is your observation from that night, and the situation now?
When we reached there, it was clear that the mob was completely mad. They did not want to listen to anything. We kept shouting [for peace], local MLAs Zameer Ahmad Khan and Rizwan Arshad also joined. We kept saying we will ensure that Naveen who posted it derogatory post will get the toughest strictest punishment under the IPC. The crowds said 'hamein usse kuch lena dena nahi hai, hame us aadmi ka sar chahiye (we don't care about all that, we want that man's head). Those were the emotions of the people there. It was strange that two well known MLAs Zameer and Rizwan were there and the crowds were not ready to listen to them.
I have no doubts that this crowd were members of SDPI, PFI, or sympathisers. A report that said there were a few members of SDPI that were trying to cool the crowds down, but the question remains that when persons like Zameer and Rizwan were talking to the crowds where were these (SDPI) leaders then? They were in the crowd. If they actually had the intentions of stopping them why did they not join us in stopping the crowd? They did not. They did not want that. They were happy with whatever was happening.
Q: You said you were attacked? Why did the mobs attack you?
A: It was tough for us to stay there, they started pelting stones at us when we were on the police jeep. The SDPI supporters have been brainwashed that us seculars have gone away from the Islamic path, and we are working against the faith. Their members say things like this is 'dar-ul-kufr' [Domain of Disbelief] and there shall be 'ghazwa-e-hind [a saying often misinterpreted to mean waging war]'. This is the mentality of the crowd, they were illiterate fools.They were locals from the area, [around] 146 people were identified via CCTV footage, all locals.
Q: The area MLAs are from the Congress, SDPI / PFI do not have a political presence there.
A: No but it will come. This time it will be seen in the BBMP (Bruhat Bengaluru Mahanagara Palike (BBMP) elections. The SDPI polled over 6000 votes but lost by some margin, last time. This time we will see that things will be different. The elections were due last year but now due to Corona they still have not happened. The BBMP now has many Covid-19 related responsibilities. I assume the elections may happen in 6-8 months once the Election Commission gives its guidelines after the pandemic slows down.
Q: You draw a correlation between the timing of this violence and the impending elections. Was this violence for electoral polarisation?
A: Definitely. I have already told the central crime branch clearly that they should not see this incident with a narrow vision. The larger picture needs to be seen. I believe that the Congress may be a useless party but it will never tell its cadre to be violent openly. Not even the JDS will, these parties will talk about Constitutional values and movements. But the crowd that night did not believe in these politics, who is instigating them? If now the secular parties then who is instigating the crowds?
Q: A ban on SDPI/ PFI is imminent, and you have said that is not a solution.
A; It is not. The people running these organisations are intelligence. How else will a party founded in 2009 become so strong in different cities. They have had conferences in Rajasthan, Jodhpur, Aurangabad, 50,000-60,000 attend. You must notice that they are only strong in the areas where there are riots, where police are unable to control riots. These people exploit that situation, they tell people 'police has not helped you, Congress type people are not working, only if people like us come things will work'. Look at their history, they are strong only in areas where RSS is strong. They exploit situations on the same lines as RSS. The root cause is RSS, and if organisations like them were not there today, nor would these [PFI SDPI] types of organisations exist.
The secular forces have failed in articulating, representing minorities and their problems. They compromised in the fight against facisim for petty political gains. The space they lost within the minority community is what the SDPI/ PFI wants to occupy. The RSS is the root, and at the same time these secular forces are responsible. If they had not compromised in their fight then organisations like these would not have got an opportunity to exploit. It is important to sit and think how we will represent minority communities now.
Q: You said the mob was illiterate, poor, and desperate? Who is neglecting them and causing their radicalisation?
A: I have no qualms in saying that SDPI/ PFI have exploited and made them violent. The Congress, secular forces exploit giving money in slums, seeking votes in the name of religion, showing up at weddings, showing symbolic support. The SDPI/ PFI go into the slums and exploit the kids differently, the people do not have a political understanding, no historical knowledge. They sideline history. They are not aware and are most vulnerable. It is not a big job to exploit them and make them violent. The SDPI/ PFI are strong only in the areas where there are 'muslim slums', ghettos of economically backward. Even ares like Frazer Town are Muslim majority, but the PFI, SDPI do not anything to do there. It is an educated society there, economically strong.
The larger problem needs to be seen beyond DJ Halli, else there will be no solution and ten such cases will emerge.
Related:
Karnataka CM invokes UAPA against Bengaluru rioters
Bengaluru riot: 3 dead, journalists beaten up by cops, vehicles gutted
B'luru riot: Govt to ask HC to appoint claims commissioners
UP police books man who announced Rs. 51 lakh bounty on Karnataka MLA's nephew