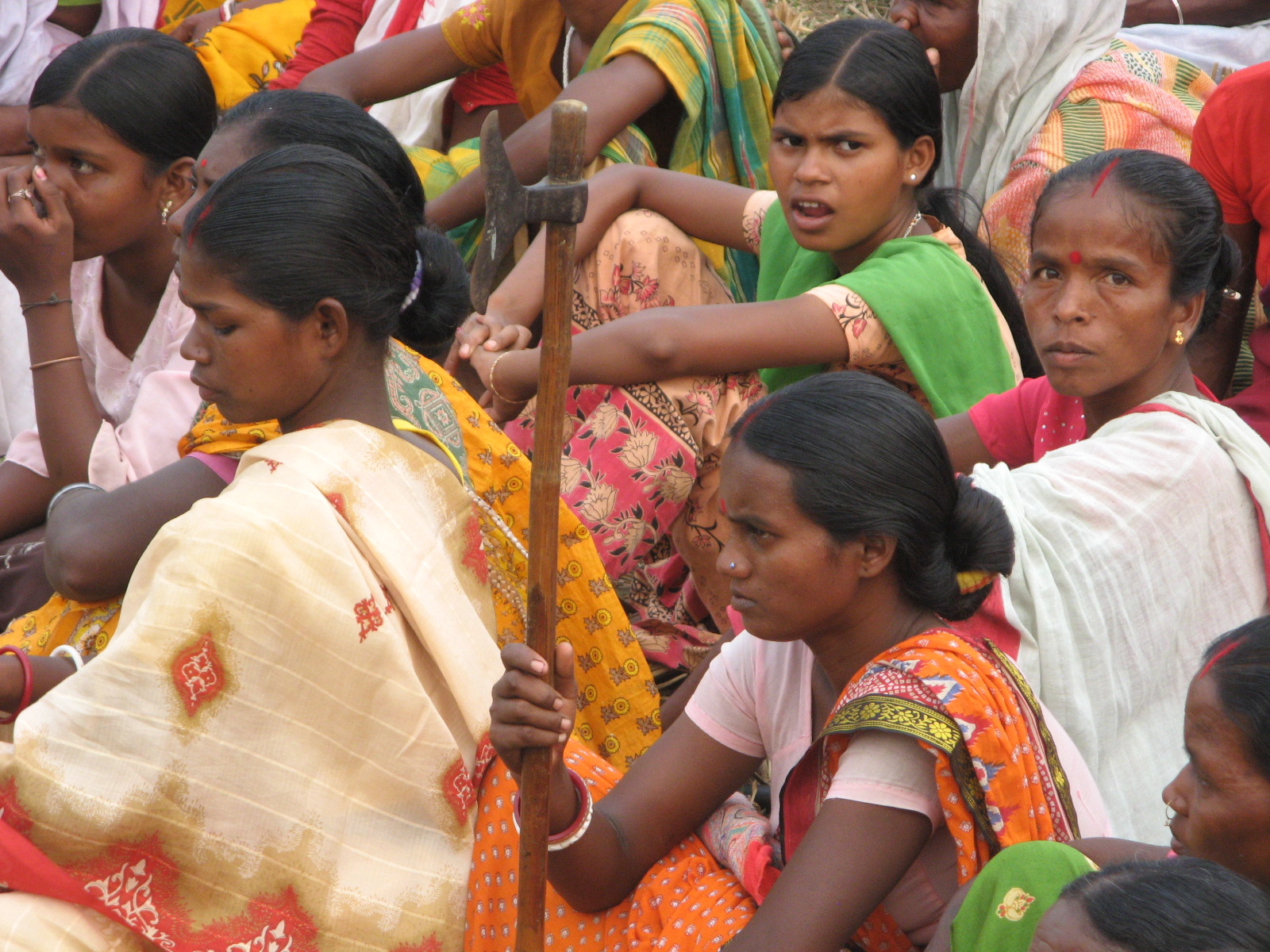 Only two of the 102 under trials were finally found to have any relations with Naxalite outfits, says this detailed report, the result of an independent research study, prepared among others, by Stan Swamy in Jharkand
In February 2012,[1] a report in The Hindustan Times, stated that there were as many as 6,000 Adivasis in the jails of Jharkand. Against a majority of them, charges labeled were that "Maoist "literature" was found in their possession, and that they are "helpers of Maoists".

This despite the observations of the Supreme Court, on February 3, 2011 (in Criminal Appeal Number 889/2007) where the Court had said that mere possession of Maoist literature does not make a person a sympathizer. Bail was finally granted to Dr Binayak Sen on April 15, 2011. The Supreme Court had orally observed, "We are a democratic country. He may be a sympathiser. That does not make him guilty of sedition…. "if Mahatma Gandhi's autobiography is found in somebody's place, is he a Gandhian? No case of sedition is made out on the basis of materials in possession unless you show that he was actively helping or harbouring them [Maoists]."

It was this report that led to Bagaicha, a centre for training & research, to investigate the veracity of police claims. A study was worked out. First, the research group sought permission from jail authorities to visit the different jails in Jharkhand and interview the under trial prisoners. This request was flatly refused. Thereafter, the group sent a detailed application/petition under the Right to Information (RTI) Act to the Superintendents of the 26 jails in Jharkhand seeking specific information, with an enclosed questionnaire. Only 12 of them responded, mostly with inadequate information.

Thereafter, the group visited as many under trials who are presently out on bail, residing in their own villages. Three teams were formed who visited 18 of the 24 Districts of Jharkhand over a period of three months. The three teams met with 102 under trials in their own homes/villages, met with their family members as well as some village folk.

The following are the findings of the team in an interim report that will soon be published in full (Janaury 2016):
First Finding: 98% of those arrested as "Naxalites" had nothing to do with Naxalism: Only two out of 102 (about 2%) under trials accused and arrested as Naxals have accepted (to the interviewing research team) they had any relation with any of Naxal groups. The rest of those arrested say they have been falsely accused and arrested for daring to speak assertively against violation of their Constitutional and human rights, such as right to possess and protect their land and livelihood resources. This is indeed a very serious situation where the Constitutional right to dissent is being treated as an offence despite the clear cut judgments of the Supreme Court of India on the matter. A grave injustice is being committed against the poorest of the poor Adivasi People.

Second Finding : Lives ruined, families reduced to Destitution: Of the under trials, the researchers from Bagaicha met, the researchers found that 68% are from the young to middle-age group; 78% of them are married. Income to the family, whether through agriculture (63%) or casual labour (17%), comes through their labour. The period of their internment was/is also the period when their children are at a very small and school-going age and need the care and affection of their father. However, the bread-winner father is either in jail or compelled to attend trial court hearings. Despite the curtailment of earnings, they are compelled to attend the endless court hearings (trials are ongoing). The location of these is sometimes out of their own district: the only way they manage is by selling the little assets they have such as cattle and even their land or borrow money from local money-lenders at very high rates of interest. This plight is caused by the police trapping them in false cases, the interim report states.

Third Finding: The Victims of this Incarceration are the poor from Scheduled Castes and
Scheduled Tribes: These two groups make up 69% of the under trials in the Bagaicha-conducted sample study. With low literacy rates and high poverty rates, the SCs and STs in Jharkhand are economically weak and socially on the margins of society. Their life runs on a day-to-day basis. Despite many of the 'development plans' proclaimed by different governments, their economic and social conditions have not improved. The study finds that even the funds allotted specifically for these plans have been diverted to general infrastructural projects. Their insecure socio-economic condition has made these victims further and easy prey to exploitation. They are vulnerable because they are voiceless and hence false cases can be conveniently lodged against them, they can be arrested and they can be subject to prolonged legal proceedings, effectively destroying their personal, family and communitarian life.

Fourth Finding: The Rich Get Richer and the Poor Get Prison: It is crucial to note that 97% under tribal families have an income less than Rs. 5000 per month thus falling under the BPL (Below Poverty Line) category. Most of them are not yet the beneficiaries of The Right to Food Act the implementation of which the Jharkand State Government has been dilly-dallying over implementing, for over a year. Their old ration cards have been declared invalid but new cards have not yet been given to most. A visit to interior tribal villages in Jharkhand reveals a heart-rending situation: people living without their basic needs met and the complete apathy of the local administration.
On the one hand, there is apathy and laxity of providing social security decreed by law; on the other hand there is over-zealous performances by the police and paramilitary when "illegal searches are carried out: surrounding villages, breaking into houses, destroying vessels, molesting women, throwing out food grains etc." " Any and every male member regardless of their age becomes a suspect and thrashing them mercilessly and marching them to the police station, keeping them herded like cattle for long periods without food or water, and finally releasing some and jailing others is the normal practice," says the report. "All this is done in the name of containing Naxalism".

Fifth Finding: Were these alleged Naxal-suspects caught after a hot pursuit by the police, asks the report? That is the impression given by the media coverage in general. The fact is (says the Bagaicha Research report) a total of 87% were arrested in 'normal' circumstances, 57% were arrested from their homes when they were resting or having their meal or spending time with their family, and 30% from nearby towns or on travel. They were certainly not running away from the police!

Conclusion
"The government must be open and transparent about its motives. The motive of the government seems to be not ending Naxalism but opening up the mineral-rich Adivasi land to mining companies. The so-called 'Red Corridor' is also the 'Mineral Corridor' of India," states the report. There is need for national attention, and analysis, of numbers of arrests in these parts of central India compared to those areas of the country where there is no mineral mining. There is also need for media attention and national attention on the issue of the curtailment of democratic rights of the people in terms of freedom of assembly, freedom of speech and movement, all of which are being sorely restricted, unlawfully and un-Constitutionally.
The situation has resulted in the mass migration of young men to far off States like Kerala as casual labour, simply to enable money to be sent home. The migration of Adivasi girls to metropolitan cities as domestic help also carries on, unabated. Despite these local conditions, local residents, Adivasis, have been valiantly keeping the struggle for jal, jangal, jamin (water, forests, and land) alive through local as well as broader people's resistance movements. The result is that despite the repression, few corporate houses are able to make inroads in Jharkhand.

"It is to break this resistance that corporate pressure on the State Government is increasing. And Government repression on the poorest of the poor is carrying on, unabated."

Chief Ministers of Jharkhand since the State's Creation in year 2000

Name
Period
Party
Babulal Marandi Ramgarh
Arjun Munda Kharsawan
Shibu Soren
Arjun Munda Kharsawan
Madhu Koda Jaganathpur
Shibu Soren
President's rule
Shibu Soren
President's rule
Arjun Munda Kharsawan
President's rule
Hemant Soren Dumka
Raghubar Das
Nov 15, 2000
Mar 18, 2003
Mar 2, 2005
Mar 12, 2005
Sep 14, 2006
Aug 27, 2008
Jan 19, 2009
Dec 30, 2009
Jun 1, 2010
Sep 11, 2010
Jan 18, 2013
Jul 13, 2013
Dec 28, 2014
Mar 17, 2003
Mar 2, 2005
Mar 12, 2005
Sep 14, 2006
Aug 23, 2008
Jan 18, 2009
Dec 29, 2009
May 31, 2010
Sep 11, 2010
Jan 18, 2013
Jul 12, 2013
Dec 23, 2014
Present
BJP
BJP
JMM
BJP
IND
JMM
–
JMM
–
BJP
–
JMM
BJP
Source: http://www.mapsofindia.com/jharkhand/chief-ministers.html ; The state has been thrice under President's Rule in 15 years of its existence

---
(The author is part of the research group that conducted the study)