Over a week now, the BJP and Shiv Sena have been in a tussle over Sena's demand for the Chief Minister's post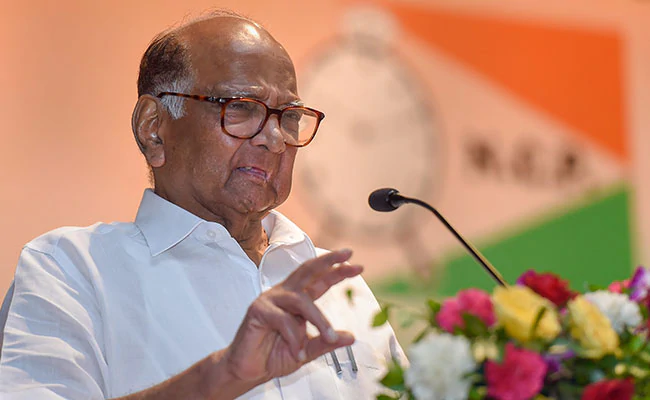 Serving an ultimatum to Devendra Fadnavis, Nationalist Congress Party (NCP) chief SharadPawar asked him to focus on the government formation in Maharashtra, which has taken a backseat following a wrangle between the BharatiyaJanata Party (BJP) and Shiv Sena over '50-50' power sharing.
Speaking to CNN News 18, Pawar insisted that the government be formed before the Ayodhya verdict – the hearings for which concluded recently. He said, "Everyone knows what happened in Mumbai last time over Ayodhya". "For a peaceful Maharashtra, a new government should be put in place."
He was referring to the gruesome Bombay riots which took place 25 years ago in 1992, after the demolition of the Babri mosque in Ayodhya. More than 900 lives were lost in the incident.
The BJP and Shiv Sena, for the past week have been embroiled in a prolonged battle, with the UddhavThackerey led party demanding the chief minister's post after they dipped the BJP's share with a striking performance in the elections.
The Sena on Thursday indicated that it had not given up its claim to the post of chief minister, saying that equal sharing of power must mean sharing of the top post as well. Adopting a harsh tone, it accused the BJP of enacting a "second act" of the "use and throw" policy while dealing with its ally.
After Shiv Sena leader Sanjay Raut met Pawar on Thursday, speculations were rife that the party could take the opposition's support and settle for an alternative arrangement.
But, Pawar denied having a talk with Raut, while also confirming that his party would not support the BJP to enable a stable state government. He said, "The mandate in Maharashtra is not fractured. It is the responsibility of the BJP-Sena to form the government."
Yet, he showed hos continued support for Sena citing that the BJP had promised to reach an understanding with its ally before the elections. He added, "BJP had said there will be an understanding on equal basis. This was prior to assembly elections. That statement shows what Sena has said has some truth."
This year, BJP ended with fewer seats in the elections that it did in 2014. The Sena believes it deserves an equal timeshare in power, which means two-and-a-half years for a Chief Minister from each party.
As did Sanjay Raut on Twitter, Pawar too called Fadnavis 'arrogant' and 'overconfident'. Also taking a dig at Union Home Minister Amit Shah he said he wasn't sure if Shah was the Home Minister because he seemed to be working only for the BJP "full-time".
Related:
Saffron Fades: Maharashtra State Elections 2019
VadaPav Stall to VidhanSabha: Meet Vinod Nikole, Maharashtra's lone communist MLA
Uneventful Dance of Democracy
The Adivasi communist who made it to the Maha assembly