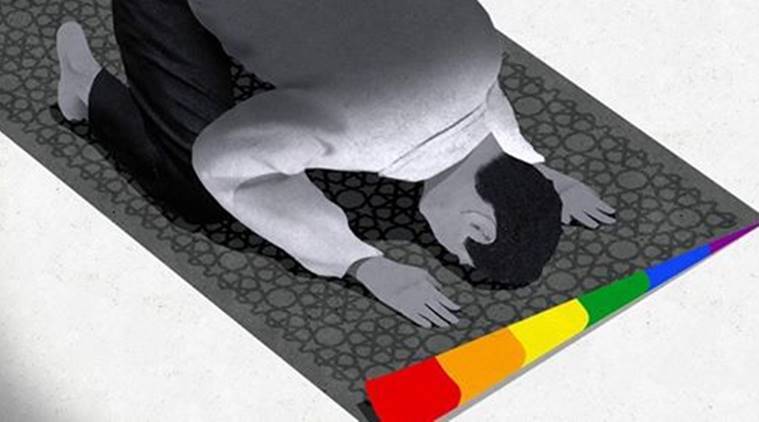 Several Muslim religious and political outfits in Kerala have been making hateful comments against the LGBTQIA+ community. Members of the community therefore face the double jeopardy of both homophobia and Islamophobia within their own communities. Ironically, in India today, Muslim outfits are not the only groups making transphobic or homophobic comments. In December 2022, BJP MP Sushil Kumar Modi told the Rajya Sabha that same-sex marriages are "against our culture and ethos". "Same-sex marriages will cause complete havoc with the delicate balance of personal laws in the country," he said and added that marriage is sacred in India and restricted to a "relationship between a biological man and woman."
But coming to Kerala, otherwise hailed as India's progressive state, here are some of the most distasteful comments: "Those who believe that a trans man delivered a baby live in a fool's paradise;" "Presence of uterus makes a person a woman;" "LGBTQIA+ community is a shame and are the worst kind of people;" "Transgender is a fake mental state!"
The NewsMinute had recently reported that these are among just a few of the several such transphobic and queerphobic comments made by Muslim outfits in Kerala, including the political party Indian Union Muslim League (IUML). The most recent comments were made by IUML leaders about a trans man in Kerala who gave birth to a child.
On February 13, IUML leader MK Muneer said that those who believe that a trans man gave birth to a child were "living in a fool's paradise" and that the gender identity of the trans man was "hollow". "The person who gave birth to a baby was actually a woman, although she had removed her breasts to look like a man. The presence of a womb in the person who gave birth to the baby proves that it was actually a woman," was his exact statement.
Barely a week had passed after Muneer's transphobic comment, that the IUML state secretary PMA Salam said that being transgender is a "fake mentality". He was speaking at an IUML district conference in Kozhikode. Here, he commented, "A woman recently claimed that she is a man and gave birth to a child." Though Salam did not mention the couple's names, he said that the incident happened in Kerala. He also said that this was just a 'mentality' and misgendered the trans man and his trans woman partner throughout.
"The woman removed some of her body parts through surgery, which is unnecessary. She claimed that she was a man and married a man who is pretending to be a woman. The woman also said that she was a man and gave birth to a child. We should remember that even if the body is altered surgically, what is inside will not change," he claimed and added that Islam does not recognise the existence of any gender other than male and female. He also claimed that Islam does not accept marriages that do not happen between "natural man and natural woman" and added that there is no mention of 'third gender' in the Quran.
Significantly, the past months have seen a spiral in such hate speech by members of Islamic groups. This has made Muslim queer persons in the state especially insecure. In January 2023, IUML leader KM Shaji called the LGBTQIA+ community a "shame" and the "worst kind of people". A Mathrubhumi report quoted him as saying that while the word LGBTQ sounds like "something important, those are bad activities (thallippoli pani). They are the worst humans. They are projecting it as colourful, but the term itself is dangerous, it creates anarchy in society. Deciding one's gender after growing up is just silly."
This was preceded by an objectionable statement made in December 2022, by senior Muslim League leader Abdurahiman Randathani. His disparaging comment on gender-neutral classrooms and sex education in schools have drawn flak. He made the outrageous claim that male and female students were made to sit together in school and were being taught about masturbation and homosexuality.
Go further back to July 2022, when a class was held for the students of Thrissur Medical College Hospital by a Muslim group about gender politics and the LGBTQIA+ community. Sounding like a progressive orientation, the session was actually conducted by those organizations and outfits well known for their homophobic, transphobic and queerphobic stances. While the session was on, the organisers actually used the archaic segregation model—a sheet to separate men and women who attended the class.
That this is part of a dangerous trend is evident from the fact that a month before that, in June 2022, the Jamaat-e-Islami conducted an online seminar at which a neuro physiotherapist compared homosexuality to paedophilia, and also declared that transgender persons are mentally ill!
Kerala's campaign against LGBTQIA+ rights
The NewsMinute investigation suggests that in Kerala Youtube channels, Facebook pages, and other social media handles seem to be running what looks like an organised campaign against queer communities and individuals. The popular Youtube page 'Unmasking Atheism' is one of the Islamic platforms that speak about Muslim morality on LGBTQIA+ identities, and argues against LGBTQIA+ activism.
"We are not against people who are going through these difficulties. This is a reality. We have no objections that their troubles should be solved. But we are against generalising this in a society, by breaking heteronormativity and bringing queer normativity. We are against queer activism. This will only trouble those who belong to this group. These issues should be considered subjectively, that is each individual has to be considered separately rather than generalising. Some might need support from society while some others might be getting 'fake thoughts'. If we normalise these things, this will have big implications. The number of such dysphoric people will increase," says Abdulla Basil, one of the main persons behind the Unmasking Atheism, who is also a dentist and an educationalist.
"Everyone has the right to subscribe to their own morality. I subscribe to Islamic morality, so then homosexuality is haram (forbidden by Islamic law). I cannot support homosexual acts. We should have that freedom to take that moral stand, and should not term it as phobia. Our stand is that nobody is wrong due to their orientation or their thoughts, it is only the acts that make them wrong," Basil says.
Yet one more popular Islamic channel is run by MM Akbar, an Islamic preacher, in his own name. "We understand that homosexuality gets approved in the world as well as by the legal system. But it's a baseless argument. That is not natural. The basis of sex is reproduction. It's not hereditary. This LGBTQIA+ activism is politics. Politics is played by calling them a gender minority. We, who believe in morality, cannot accept it. Some who go through these situations need individual treatment," MM Akbar says in one of his speeches.
December 2022: BJP's Homophobia
Pertinently, the rightwing Hindu-tva outfits are similarly disparaging, making transphobic or homophobic comments. In December 2022, elected official of the Bharatiya Janata Party (BJP) MP Sushil Kumar Modi told the upper house of Parliament (Rajya Sabha) that same-sex marriages were "against our culture and ethos". "Same-sex marriages will cause complete havoc with the delicate balance of personal laws in the country," he said and added that marriage was considered sacred in India and is only meant as a "relationship between a biological man and woman."
"Two judges cannot sit and take a decision on such social issues. There should rather be a debate in Parliament and society," the former Bihar deputy chief minister said, adding that attempts were being made by 'left-liberal democratic people and activists' to legalise same-sex marriages in the country. He also said that this was "against our culture and ethos," encouraging the Union government to strongly present its case in court. "Same-sex marriages will cause complete havoc with the delicate balance of personal laws in the country," he said. Sushil also said that issues such as family, children, and their upbringing were related to the institution of marriage, as were those of adoption, domestic violence, divorce, and a wife's right to stay in the marital home. Sushil added, "Some left-liberal, democratic people and activists want India to follow the West" on this issue, referring to the US Senate's decision last week to grant legal status to same-sex marriages.
Student battles on
In the midst of this conservative backlash from India's largest religious minority in Kerala, there are students battling ahead. Adarsh E, a queer student from Kerala's Kozhikode is one such rebel who has taken on alleged institutional harassment on his college campus.
Aadhi, as he is popularly called, is raising his voice against the homophobic, moralising and casteist remarks made by his teachers. The student, pursuing his Bachelor of Education (B.Ed.) studies at Government College of Teacher Education, Kozhikode, is also a budding poet and writer.
Related:
Madras HC commends TN gov't for new Police rules, glossary for referring to LGBTQIA+ persons
Delhi HC Approached for Separate Public Job Vacancies for Transgender Persons
Madras HC issues guidelines for sensitisation of stakeholders in LGBTQIA+ matters