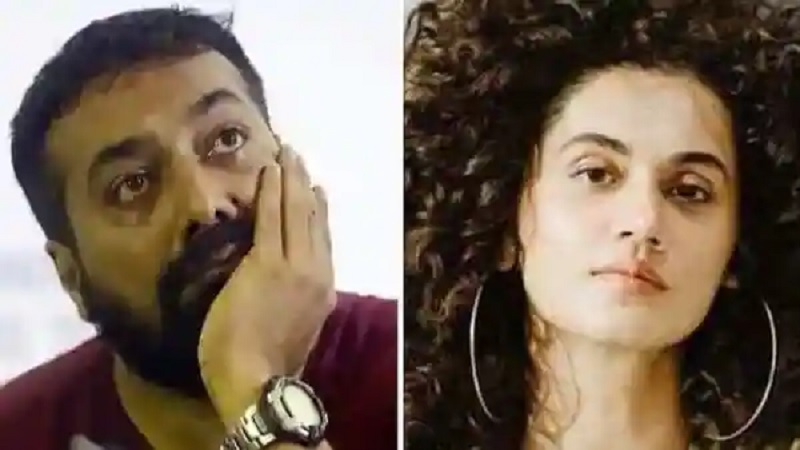 Image Courtesy:livemint.com
The IT raids unleashed on actor Taapsee Pannu and others are part of a desperate attempt by the central government to harass and attack farmers and supporters, said the Samyukt Kisan Morcha (SKM) on March 3, 2021.
In a press release issued by the farmers organisation, members stated that despite numerous objectionable attempts, the farmers' movement continues to gather strength. Over the last two months, many international and national celebrities, well-known individuals and organisations lent their support in farmers opposition to the three farm laws – the Farmers (Empowerment and Protection) Agreement on Price Assurance & Farm Services Act, the Farmer's Produce Trade and Commerce (Promotion and Facilitation) Act, the Essential Commodities (Amendment) Act.
"Instead of fulfilling the farmers' legitimate demands, the government is seeking ways to harass and attack farmers and supporters. The SKM condemns this. We acknowledge the fearless support by many to the farmers' movement," said farmer leader Darshan Pal.
Earlier on Wednesday, Income Tax officials raided properties of filmmaker Anurag Kashyap and actress Taapsee Pannu over alleged tax evasion. The raided places included a talent agency and Phantom Films, which was co-promoted by Anurag Kashyap and Producers Vikas Bahl and Madhu Mantena, reported the NDTV.
Both Pannu and Kashyap have previously spoken against central government policies. Most recently, Pannu had criticised celebrities pushing the "India Against Propaganda" hashtag on social media that decried a tweet by pop star Rihanna regarding the farmers' agitation.
At the time, she tweeted, "If one tweet rattles your unity, one joke rattles your faith or one show rattles your religious belief, then it's you who has to work on strengthening your value system not become propaganda teachers for others."
Similarly, Kashyap had vocally condemned the violence against anti-Citizenship Amendment Act (CAA) protesters in 2019.
According to Union Information and Broadcasting Minister Prakash Javadekar, the department called for the raids based on "whatever information they get." Nonetheless, several ministers in Maharashtra denounced the raids.
"The way in which raids were conducted in the homes and offices of Anurag Kashyap and Taapsee Pannu, this is definitely the usage of Enforcement Directorate or the Income Tax against those who take a stand against the government or its policies. This action is an attempt to suppress their voices," Maharashtra minister Nawab Malik told news channels.
Earlier, news website NewsClick faced similar raids by I-T officials under alleged charges of money-laundering. Refuting all allegations, the news website said it will continue to speak truth to power.
Related:
BJP begins to pay a political price as farmers' struggle completes three months
Farmers focus on assembly election stating "govt only understands votes"
2020-2021: The historic farmers agitation and its significance
'Toolkit' case: Nikita Jacob moves Delhi HC for pre-arrest bail
March will witness mahapanchayats across India, says the SKM
Re-Plug: 28 protests in 22 days! Kranti ka Naqsha (Mapping the Revolution) brings the latest updates
Mainstream media overlooked farmers' protests in South India: Farmers' leaders