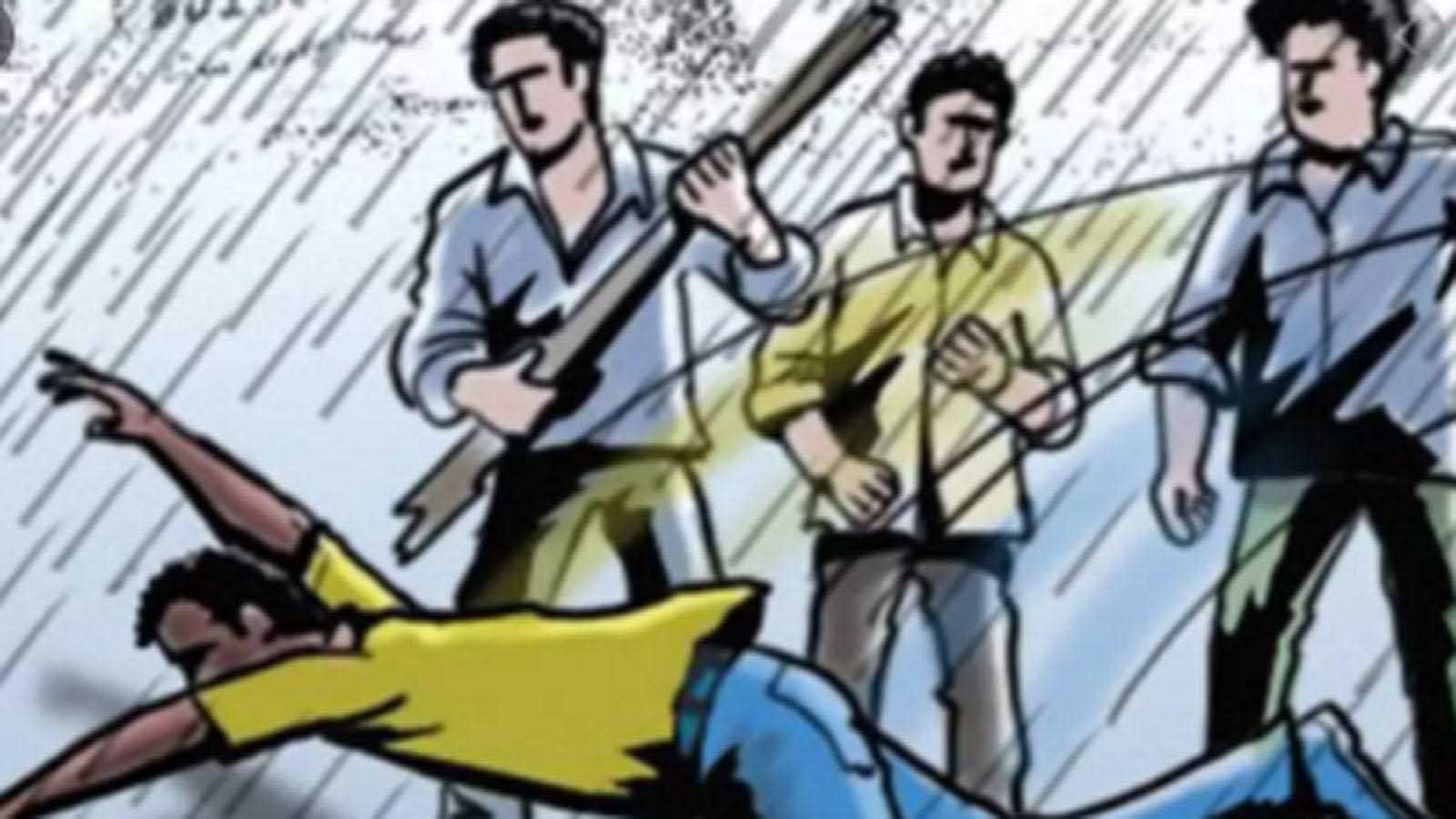 A 26-year-old man identified as Mubarak Khan, was tied to a pole and beaten to death for allegedly stealing a tyre of a motorcycle in Maheshpur village, Sirka Panchayat of Ranchi District. The FIR was lodged on the basis of a complaint filed by Mubarak's brother Tabarak Khan, but the police have not been to confirm any arrests officially, reports Indian Express. However, the newspaper's sources have confirmed that 12 villagers who were a part of the mob have been arrested.
Mubarak is survived by three children. To earn a living he used to drive a bread container for deliveries. The complaint stated: "… Around 1 AM at Sirka village near Thakur Thepa, Mubarak was tied to an electricity pole and was beaten to death."
The complaint states that Mubarak was beaten up by 20 identified and 25 unidentified persons and Tabarak mentions that one Saheb Ram Mahato had threatened Mubarak a few days prior to the incident. The complaint names Saheb Ram Mahato, Durga Mahato, Dhani Ram Mahato, Raju Munda Durag Munda, Balram Mahato, K, SaviChandra Mahato, Kaamlaal Mahato , Dilip Mahato, among others as accused.
Former pramukh (chief) of the village, Anwar Khan, told IE that he was the first to receive a call from one Roshan Munda at 2.45 AM that Mubarak from Maheshpur village had died. "On his neck, there were welts where a rope was possibly tied. There were injuries on his feet from a pointed object. It was clear that he was beaten up," he said.
In a similarly egregious incident last week, a 22-year-old Sachin Verma was assaulted by a mob on suspicion of theft in the Upper Bazaar area of Ranchi. Three policemen were suspended for dereliction of duty and two labourers were arrested.
Related:
UP: Father of gang-rape survivor dies in alleged accident
Mob Lynching in 2020: Misleading Exception than a Norm
Uttar Pradesh: Three deaths, multiple theories, murder or accident?
UP man arrested for assaulting Muslim boy for entering temple to drink water