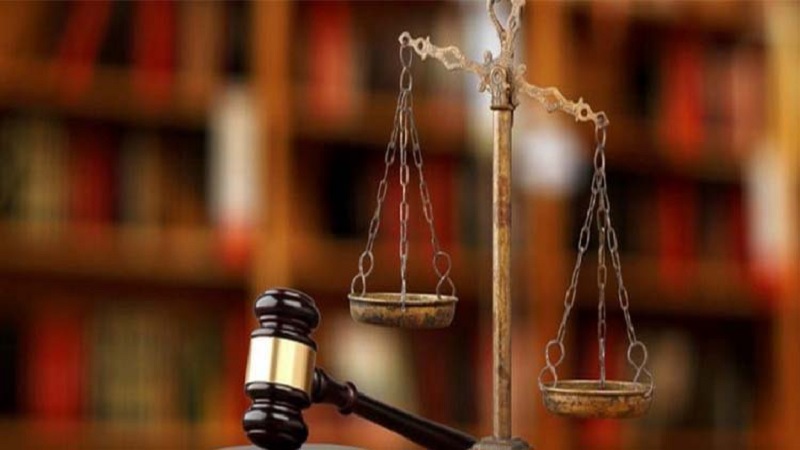 Image Courtesy:odishatv.in
The India Justice Report's (IJR) second edition has studied data for the year 2020 and its study on judiciary shows that pendency of cases in High Courts was at 44.25 lakhs (10.3% increase from previous year) and in lower courts, 2.97 crores (4.95% increase from previous year). Per the report, between 2018 and 2020, the subordinate courts of twenty-eight states/ UTs managed to reduce the share of cases pending for more than five years.
The report, supported by Tata Trusts, has been brought together by Centre for Social Justice, Common Cause, Commonwealth Human Rights Initiative, DAKSH, TISS–Prayas, Vidhi Centre for Legal Policy, and How India Lives.
The report concludes that subordinate courts decide cases more expeditiously than high courts. Subordinate courts have a case clearance rate of 93% while high courts stand at 88.5%. States like Jharkhand and Manipur had a case clearance rate of 100 per cent in both High court and subordinate court levels.
Nationally, the average case clearance rate is higher in subordinate courts (93 per cent) than in High Courts (88.5 per cent).
Over five years (2013-14 to 2017-18), ten states and one UT (Delhi) registered a higher increase in budgetary spend on the judiciary against the increase in the total state expenditure. Out of the 10 states, 6 are from the north-east and rest are large and mid-sized states.
The report shows a shortfall of 3,343 court halls if the same is to be proportionate to the number of serving judges.
Overview
Tamil Nadu judiciary ranked first, among large and mid-size states, in IJR 2020 and maintained its position from the previous year's ranking, with a current score of 7.22 out of 10. This overall ranking is based on several indicators which include budgetary spends, vacancies, gender diversity, adequate courthalls, case pendency and case clearance rate. Bihar ranked lowest, at no. 18 in this matrix, with a score of 2.66 out of 10. Among the small states, Sikkim ranked first with a score of 5.84 out of 10 and Meghalaya ranked the lowest with a score of 2.15 out of 10.
Vacancies
Karnataka managed to halve its subordinate court vacancies but states like Tamil Nadu, Uttar Pradesh and Meghalaya saw an increase in vacancies. Compared to the IJR 2019, Tamil Nadu's vacancies went up from 10 per cent to 22 per cent, UP's vacancies jumped from 31 per cent to 39 per cent and Meghalaya had a considerable rise from 42 per cent to 60 per cent vacancy at lower courts level.
Gender Diversity
The report states that on average, the share of female judges in the High Courts increased marginally from 11 per cent to 13 per cent, while in subordinate courts it increased from 28 per cent to 30 per cent. This means that while one in three judges in the subordinate courts is a woman, in the High Courts, only one in nine judges is a woman. Goa, at lower courts level, has the largest share of female judges.
Jammu & Kashmir, Chhattisgarh and Himachal Pradesh took the first step towards gender diversity in 2019 as previously none of these high courts had female judges. There are still some states with no presence of female judges in their high courts, namely, Manipur, Meghalaya, Tripura and Uttarakhand.
Chhattisgarh's trajectory
Chhattisgarh seems to have made remarkable progress in its judiciary as it jumped from its 12th spot in the 2019 IJR report to the current spot at number 4, replacing Maharashtra and pushing it one spot lower. The report states that Maharashtra could not hold on to its 4th place, since over the past five years, both the total number of pending cases in subordinate courts has mounted steadily and vacancies in its High Court remain unremedied.
The improvement in judiciary in the state can be attributed to a Chhattisgarh High Court notification of July 2017 required all subordinate courts to: make plans to dispose of all cases pending for five years by November 2018; decide bail applications within one week; and dispose of sessions and magisterial undertrial cases within two years and six months, respectively. These changes, when implemented, brought up the state's subordinate court case clearance rate from 100 per cent to 101 per cent. As of July 2020, only 4 per cent of cases older than five years remained to be cleared.
The complete report may be read here.
Related:
Publishing accused's name on police station flyboards, violates privacy: Allahabad HC
K'taka HC takes notice of withdrawal applications filed in 21 communal violence cases
NRC Reverification: SC responds to contempt petition, issues notice to Hitesh Dev Sarma