At about 4.35 p.m. today June 6, Jignesh Mevani, newly elected Gujarat MLA and fiery youth icon tweeted telling the world of a dire death threat received on his mobile phone. Mevani was then addressing a press conference against arrest of activists and lawyers by the Maharashtra police in Pune and elsewhere, all in connection with the January violence at Bhima Koregaon near Pune.

"I will shoot you," said the caller, reportedly one Ranvir Mishra calling Mevani from phone number 7255932433. Mevani's colleague and team member, Kaushik Parmar , answered the phone as Mevani was addressing the media. Sabrangindia is in possession of the audio clip where apart from abusive expletives, the threat is clear.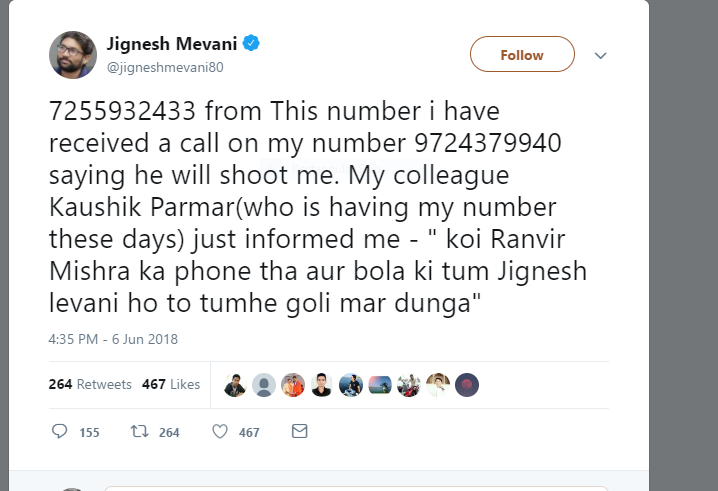 Mevani was among other speakers at the Bhima Koregaon meeting in Pune on December 31, 2017 where Justice BG Kolse Patil and PB Sawant were also present. A spurious case of incitement to violence was filed against him then by the Maharashtra police. This has been challenged by Mevani in the Bombay High Court.