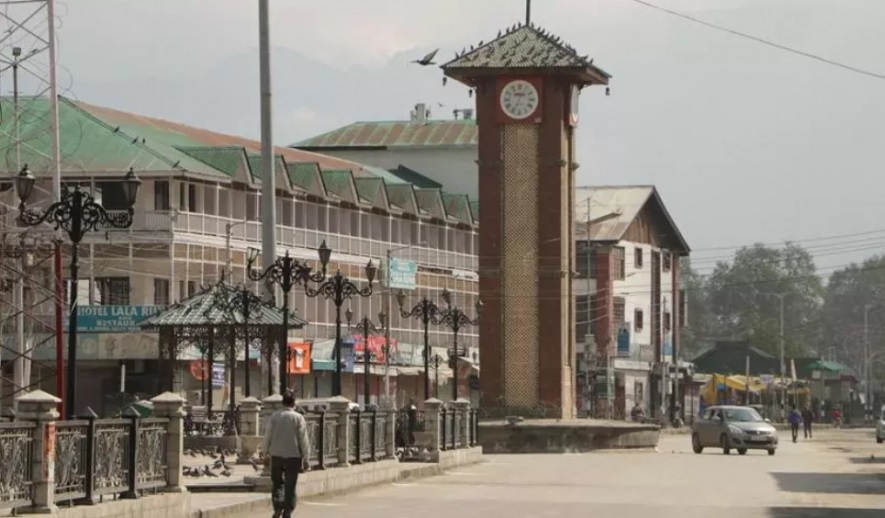 Srinagar: The Jammu and Kashmir police have filed an FIR against a senior J&K Administrative Service (KAS) officer after he was suspended over alleged remarks on a religious issue that one of his colleagues found "objectionable".
The police in Rajouri area of Jammu division booked Assistant Commissioner (Panchayat), Abdul Rashid Kohli, after he was placed under suspension on Tuesday by the Rajouri District Magistrate Vikas Kundal. The official also issued an inquiry in the incident to be investigated by a committee headed by Additional District Development Commissioner Pawan Parihar, which is expected to submit a report within 15 days.
The suspension of Kohli was ordered after a complaint was received by the magistrate's office by one of his subordinates who claimed that the former had "hurt the religious sentiments of a community" while having lunch at Blue Moon restaurant at Muradpur area during office hours.
"Whereas, this conduct of the officer is not only a violation of service conduct rules, but also an issue of hurting religious sentiments of other community and has the potential of creating law and order problem within the district," the suspension order read.
A day after Kohli was suspended, an FIR was also filed in PS Rajouri on September 7 under Sections 295-A (Deliberate and malicious acts, intended to outrage religious feelings of any class by insulting its religion or religious beliefs) and 153-A (Promoting enmity between different groups on grounds of religion, race, place of birth, residence) after Kohli's colleague filed a complaint. The official, according to the complaint, had allegedly made objectionable remarks when one of the four colleagues ordered vegetarian food.
The complaint also mentioned that the other colleagues present at the place of the incident behaved like "mute spectators." The complainant also stated that he had objected to the remarks of Kohli, who he also accused of using non-parliamentary language following which he was also "threatened."
Kohli, however, said that he did not have any controversial conversation and the issue had become unnecessarily "sensational" due to what he termed as "rumours on social media".
"Some of my colleagues had been inviting me for lunch for so many days and I went. But the next day I was told that one of them has been hurt following which I also met him and his family," Kohli told NewsClick.
The KAS officer, who was recently awarded for being an efficient officer in rural work on August 15, said he was suspended by the Magistrate for going out for lunch during office hours.
"I do not have any agenda and it has become sensational due to rumours on social media. I don't have any personal issues with anyone and the law will take its own course," Kohli said.
Following the incident, many expressed their outrage over the incident terming it "unfortunate" intervention in the religious affairs of a community while others termed the action against the official as "excessive."
Senior Advocate Sheikh Shakeel, however, said that the Deputy Commissioner should withdraw the suspension order against Kohli. Shakeel said that the official is "not authorised" to suspend a KAS officer without approval from a competent authority. He told a legal media outlet that this can only be done by an appointing authority or by someone who is specially empowered by the government to initiate disciplinary action against the government.
Courtesy: Newsclick