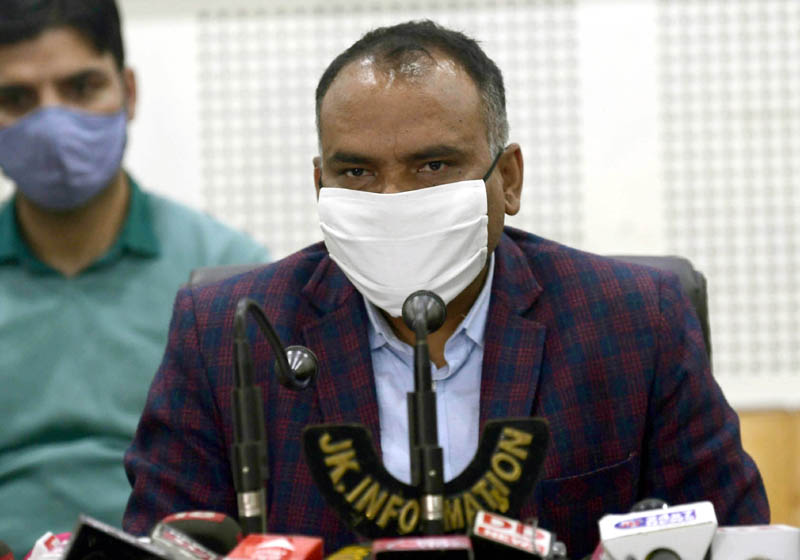 Government employees who belong to the minority communities of Kashmir have been directed by the J&K government "not to leave the Valley as security has been tightened for them". The order that was made public on Tuesday has directed the "Kashmiri migrant employees" to comply, else any "absence from duty will be dealt with as per service rules."
The "migrant employees" here are understood to be members of the Kashmiri Pandit and Sikh communities who have recently faced horrific targeted attacks in the past few weeks. Many from the communities have reportedly moved out of the Valley and some more are likely to follow.
According to news reports, the divisional administration of Kashmir also directed the head of departments to post migrant employees in "safe and secure zones in Kashmir region." Greater Kashmir reported that the Divisional Commissioner Kashmir, Pandurang Pole has issued directions to all Deputy Commissioners (DCs) of Kashmir division and Senior Superintendents of Police (SSPs) to do so. There are reportedly over 3,000 Kashmiri Hindu employees living in seven different transit camps in the Valley.
The order issued by Assistant Commissioner (Central) Aziz Ahmad Rather, issued after a security review meeting of deputy commissioners and SSPs chaired by Divisional Commissioner Pandurang K Pole in Srinagar stated, "The chair (divisional commissioner of Kashmir) directed that no migrant employee needs to leave the district/valley and whosoever will be absent (from duty) shall be dealt with as per service rules."
Terrorism raised its ugly head in the Kashmir Valley yet again, when on October 2, terrorists killed Majid Ahmad Gojri and Mohammad Shafi Dar for their alleged links with the security forces in Srinagar. On October 5, militants killed well known businessman Makan Lal Bindroo, whose family set up a medical shop in the Valley back in 1947. He was gunned down at his shop in the high-security zone of the Iqbal Park area. Two other – Virendra Paswan a street food vendor originally hailing from Bhagalpur in Bihar, and Mohammed Shafi Lone a resident of Naidkhai village, who headed an association of taxi owners in Shahgund village in Bandipora – were also killed on October 5. Two days later, on October 7, two teachers, Deepak Chand, a Kashmiri Pandit and Satinder Kour, a Sikh woman, became the latest to fall to bullets of militants.
This spate of killings shows that terror groups, out to destabilise the region, are once again targeting people hailing from vulnerable minorities like Kashmiri Pandits (KP) and Sikhs. They are also not sparing patriotic and secular Muslims. In light of this new round of bloodletting, Citizens for Justice and Peace (CJP) and our partner organization in the Valley – Kashmiri Pandit Sangharsh Samiti (KPSS), had petitioned the J&K Lt Governor demanding that security be stepped up to protect our fellow Indians in Kashmir – be they Kashmiri Pandits, Sikhs or Muslims. The petition may be signed here.
Related:
Protect Minorities in Kashmir Valley: Sign CJP's Petition to J&K Lt Governor
Srinagar: Grief envelopes Valley as Supinder (Satinder) Kour's last rites are performed
Killing three civilians, terrorists send a bloody message across Jammu and
Jammu and Kashmir: Press Council of India to investigate intimidation of journalists
Will events following Syed Ali Shah Geelani's death impact Kashmir politics?