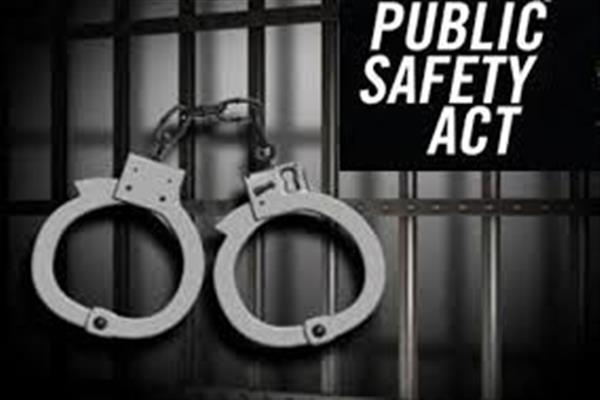 A plea has been filed before Jammu and Kashmir High Court challenging the constitutional validity of Section 18 of the Public Safety Act, 1978 (PSA). Section 18 of the Act prescribes maximum period of detention after the Advisory board has confirmed detention of the detainee. It provides that a person, acting in a manner prejudicial to the maintenance of public order, may be detained for up to twelve months and a person, acting in a manner prejudicial to the security of the State may be detained for up to two years.
The petition filed by Zulker Nain Sheikh & Associates on behalf of Petitioner-Advocate Mustafa MH was heard by a division bench comprising Justices Dhiraj Singh Thakur and Javed Iqbal Wani which issued notices to the administration. The notice issued by the bench was waived by Deputy Advocate General Aijaz Lone, and the court directed that reply be filed within 4 weeks and listed the matter for April 5, 2021.
It has been contended that section 18 is violative of Article 22 (7) of the Indian Constitution which provides that the maximum period of preventive detention shall not exceed three months, without obtaining the opinion of an Advisory Board.
The petitioner states that after the abrogation of Article 370 in August 2019 and with the passing of the J&K Reorganization Act, 2019 many laws of the Centre including Article 22 (7) of the Constitution have become applicable to Jammu and Kashmir. "Due to the applicability of Article 22 (7) now to the Union Territory of Jammu and Kashmir, Section 18 of the Jammu and Kashmir Public Safety Act shall be violative of Article 22 of the Constitution of India," states the plea.
The plea states that the National Security Act (NSA) has also become applicable to the UT and hence it is now in direct conflict with PSA since NSA proscribes maximum detention of 1 year while PSA provides for maximum detention of 2 years. The plea states, "Since the maximum Punishment for the Preventive Detention as per Article 22 (7) of the Constitution shall be decided by the Parliament and since further the National Security Act of 1980 is the law made by the Parliament, the maximum punishment as decided by the National Security Act should be taken as the position with regard to the Maximum Punishment in Preventive Detention."
The petition prays that the court declares section 18 of PSA as null and void being ultra vires the Constitution of India.
The order may be read here:
Related:
National Conference leader Hilal Lone arrested under UAPA
Over 400 detainees released under Public Safety Act in J&K: MHA
Bombay HC order on medical bail for Varavara Rao sets an imp precedent