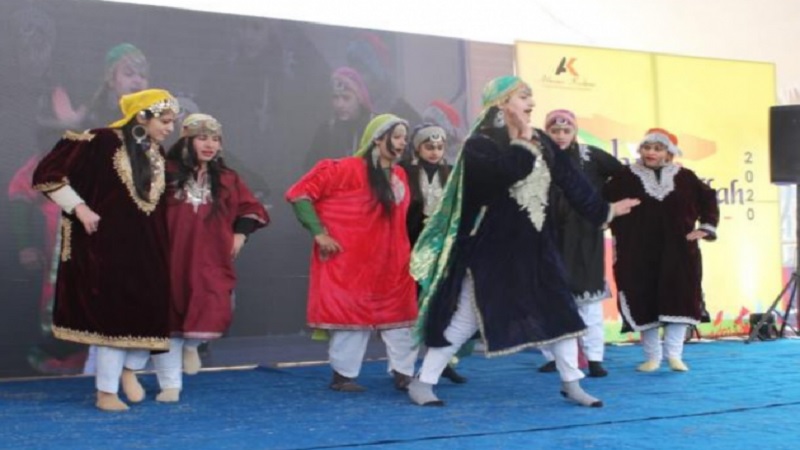 Image Courtesy:outlookindia.com
Three Kashmiri journalists were allegedly beaten by Army personnel in north Kashmir's Baramulla district during
Jashn-e-Baramulla, a cultural event organised by the Army. The chief guest was Hindi Film actor Ameesha Patel talent and the ruckus at the event has been severely criticised by the Kashmir Press Club which has sought a probe into the alleged attack.
According to a report in the Outlook magazine, actor Amisha Patel had performed on the title track of her debut movie "Kaho Na Pyar Hai" . However, soon after the show, a few journalists from north Kashmir staged a protest alleging three of their colleagues "were thrashed by the Army when they were covering the show", stated the news report. According to the reporters they were "beaten for no reason."
The Kashmir Press Club has said that such an attack on the journalists was a matter of concern, and that the journalists called the club and said that "they were thrashed by soldiers while they were covering the Jashn-e-Baramulla function, organised by the Army, wherein Bollywood actor Amisha Patel was the chief guest."
The Tribune reported that journalists covering the function, 'Jashn-e-Baramulla', alleged that the scribes were abused and at least three of them were thrashed by the soldiers.
According to the journalists they were "attacked without any provocation" when they were trying to talk to the actress for a sound byte on the side-lines of the function, reported Outlook. The Kashmir Press Club has termed the incident "very unfortunate and has urged the Army to take stern action against those involved."
Meanwhile, according to the Army, some media persons "violated Covid-19 protocols while approaching Amisha Patel for sound bytes". The news report quoted an Army statement, according to which the journalists seeking the sound byte "were requested by Amisha Patel's personal staff and by Army personnel present there to adhere to social-distancing norms. This led to an argument between the security personnel and some members of the press. The matter was however, amicably resolved."
The report added that Jashn-e-Baramulla is observed to mark the start of Chillai Kalan, the 40-day period of harsh winter which starts on December 21 in the region.
Related
Gupkar Alliance's has raced to the finish, left BJP gasping for breath in Kashmir Valley
Srinagar: NIA raids human rights defenders, NGOs, media house in terror funding probe
India fails to ratify International Convention on Enforced Disappearance that turns ten!