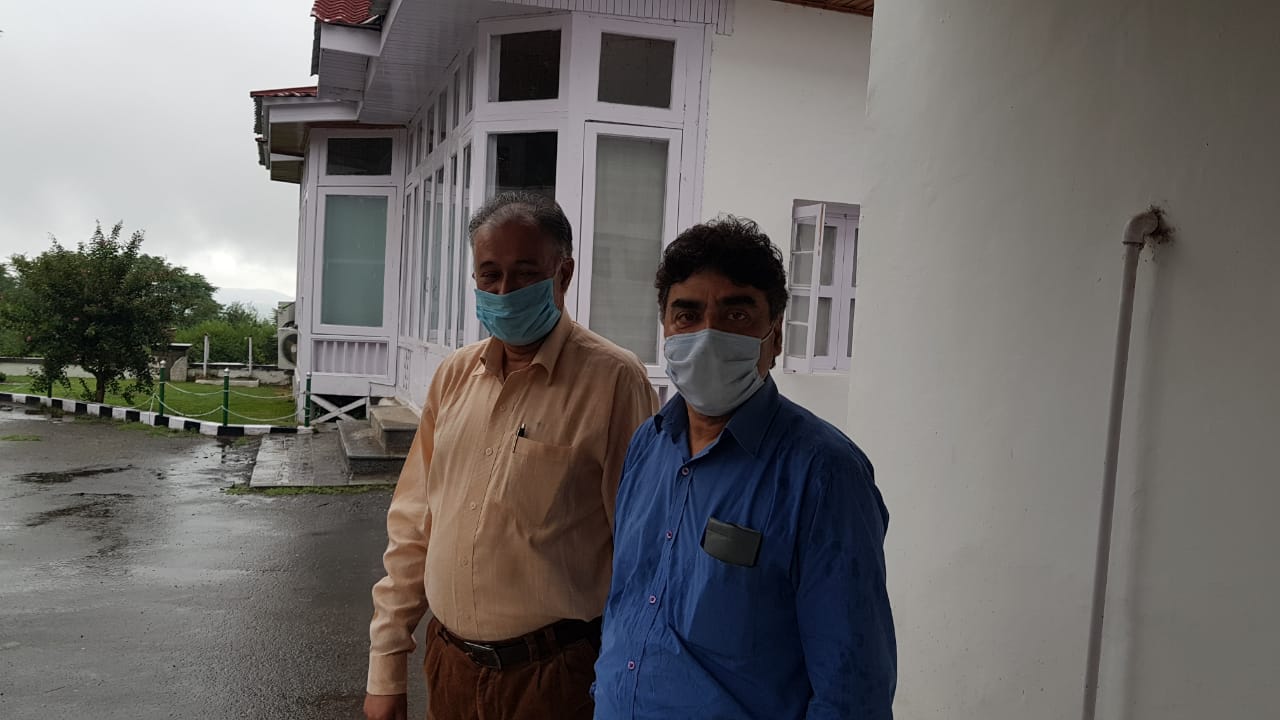 On Thursday a delegation of non-migrant Kashmiri Pandits led by the Kashmiri Pandit Sangharsh Samiti (KPSS) met with Jammu and Kashmir Lt Governor Manoj Sinha to appeal to him to respond to a memorandum submitted by the group seeking urgent relief for Kashmiri Pandit families that are still living in the Valley.
The memorandum had been sent on August 12 and KPSS president Sanjay Tickoo had at that time said that he would go on an indefinite hunger strike if the Union Territory authorities did not respond to it within ten days. However, the LG was away from Srinagar tending to some work in Jammu and could not respond to the grievances raised in the memorandum at that time.
But after his return to Srinagar, the KPSS delegation was finally able to meet him and share the plight of 808 Kashmiri Pandit families living in over 240 locations across the Valley, many still in refugee camps. These families had stayed behind during the mass exodus of Kashmiri Pandits in 1989-90. At least 150 of these families lead a hand-to-mouth existence as their income is below poverty line. Unemployment is the biggest obstacle faced by KP youth despite having educational qualifications. Though government employment schemes were announced after a struggle that saw the community move high court, most of the provisions of the schemes have been poorly if at all implemented pushing the community to the brink of economic ruin.
After the meeting concluded, KPSS President Sanjay Tickoo said, "We had brief meeting with Hon'ble LG today at 12:30 P.M. He assured us that action will be taken on the issues and told us that we will be taken into confidence. Hence, our programme for fast unto death has been deferred for 15 days. We have to give him time."
KPSS is a partner organisation of CJP, and we have launched an online petition urging the people of India to come together to appeal to the Central Government and Jammu and Kashmir Lt Governor Manoj Sinha to walk the talk on alleviating suffering of these families.
Related:
Here's why non-migrant Kashmiri Pandits feel betrayed
Teesta Setalvad in Conversation with Sanjay Tickoo