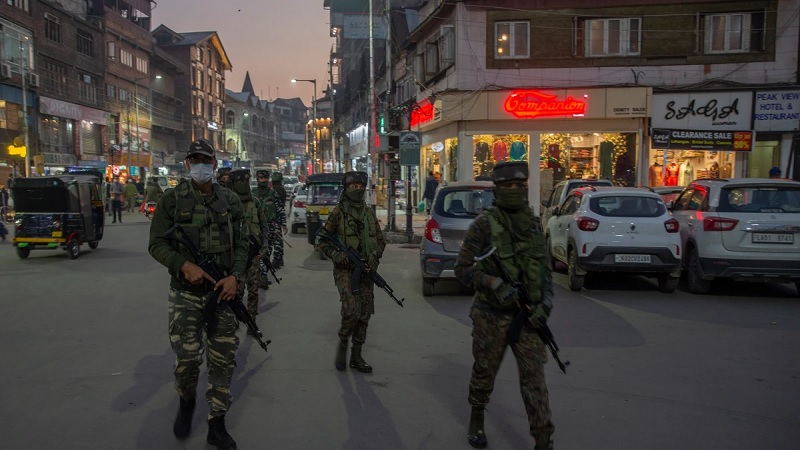 Image Courtesy:aljazeera.com
Jammu and Kashmir Police have reportedly registered cases under the Unlawful Activities (Prevention) Act (UAPA) against students of medical colleges who "celebrated" Pakistan's cricket win over India in the T20 World Cup match that was held on Sunday evening in Dubai.
Soon after the win online trolling targeting Muslims, including Mohammad Shami, the only Muslim player in the indian team, had started. Reports also came in from Punjab, where police had to reach the Bhai Gurdas Institute of Engineering and Technology campus after several Kashmiri students were allegedly assaulted there, soon after the match ended. The college is located in Punjab's Sangrur area.
Now the students, Hostel wardens and management of the Government Medical College in Karan Nagar, and the Sher E Kashmir Institute of Medical Sciences in Soura of Srinagar district, have also been booked under the anti-terror UAPA law, according to a News18 report. Kashmir Inspector General of Police Vijay Kumar told the media that they "filed a first information report against the medical students." The FIR also reportedly includes charges under Section 505 (statements conducing to public mischief) of the Indian Penal Code against the students at the Government Medical College hostel "who were crying and dancing" after Pakistan won the match. However, it has been reported that the accused persons have been identified yet. News reports quoted an officer of J&K Police saying, "The FIRs have been registered in Soura and Karan Nagar Police Stations of Srinagar city under sections 13 of Unlawful Activities (Prevention) Act and 505 of the Indian Penal Code. Our probe is currently underway. We will set an example through this case."
According to News18, police officials said they were looking into purported videos of the incident, however, "many of the videos that have surfaced are from 2017." Multiple videos reportedly from the Government Medical College (GMC) and Sher E Kashmir Institute of Medical Sciences (SKIMS) in Srinagar had gone viral in which some students are heard chanting pro Pakistan slogans. It is noteworthy that Union Home Minister Amit Shah was on his three-day visit to Jammu & Kashmir, at that time, his first visit after the abrogation of Article 370.
Meanwhile, in Rajasthan, a teacher identified as Nafeesa Attari,who reportedly expressed her "joy over Pakistan's T20 win against India," has been expelled by Neerja Modi School, the private school where she worked. The teacher, who had reportedly put up a WhatsApp status "We wonnn" along with pictures of Pakistani players. According to news reports a parent asked the teacher whether she supported Pakistan, and she replied 'Yes'. Soon screenshots of the teacher's WhatsApp status spread, and the school management expelled her.
This follows the online trolling targeting Muslims, including Mohammad Shami, the only Muslim player in the Indian team started. Even after Sachin Tendulkar himself spoke out in support of Shami, the trolls have continued spreading hate.
When we support #TeamIndia, we support every person who represents Team India. @MdShami11 is a committed, world-class bowler. He had an off day like any other sportsperson can have.

I stand behind Shami & Team India.

— Sachin Tendulkar (@sachin_rt) October 25, 2021
Twitter influencers fanning the communal fires included former cricket Virender Sehwag, now a businessman whose dog whistle claimed and taunted that "in parts of India there were firecrackers to celebrate Pakistan 's victory."
Firecrackers are banned during Diwali but yesterday in parts of India there were firecrackers to celebrate Pakistan 's victory. Achha they must have been celebrating victory of cricket. Toh , what's the harm in fireworks on Diwali. Hypocrisy kyun ,Saara gyaan tab hi yaad aata hai

— Virender Sehwag (@virendersehwag) October 25, 2021
Related:
Kashmiri students allegedly attacked after Pak defeats India in cricket match
Will no one from Team India speak up for Mohammad Shami?
Aamir Khan: Surviving in the regime's crosshairs
BJP MP says Aamir Khan's CEAT Tyres Diwali ad hurts Hindu sentiments
Jashn-e-trolling: What does the festive season mean for bhakts?