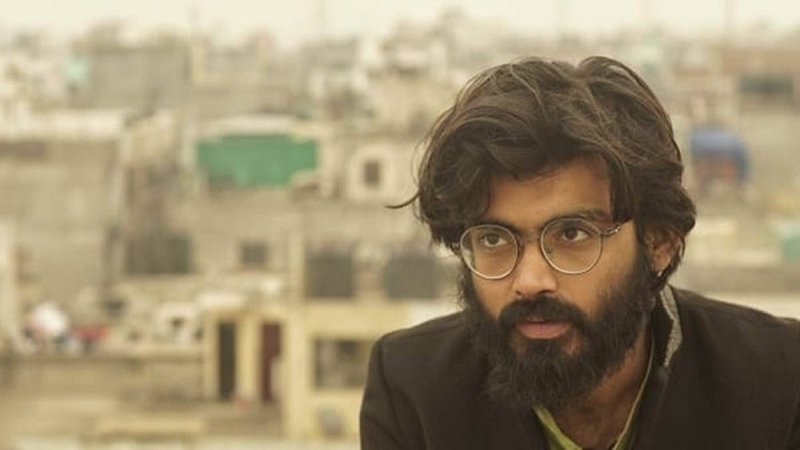 Image Courtesy:indianexpress.com
The Supreme Court on Wednesday adjourned the hearing on a plea to club FIRs against Sharjeel Imam, by two weeks. Jawaharlal Nehru University (JNU) PhD scholar Sharjeel Imam, had filed a plea seeking clubbing of multiple first information reports, that have been filed against him for allegedly making inflammatory speeches, state news reports.
On Tuesday, Imam was arrested by the Special Cell of Delhi Police, allegedly in connection with the Northeast Delhi riots that took place in February. He has been charged under the Unlawful Activities Prevention Act (UAPA), and was arrested after he was brought back to Delhi from Assam on Sunday on a production warrant, reported the IE.
According to news reports the charge sheet was filed by the Delhi Police in April, and Imam was charged with sedition, for allegedly inciting people to indulge in "activities detrimental to the sovereignty and integrity of the country". The chargesheet had alleged that Iman defied the Constitution and called it a "fascist" document, reports the Indian Express. He was lodged in Guwahati Jail, where he had tested positive for Covid-19. He was under arrest for his alleged inflammatory speech made in December 2019 at an anti-CAA protest. As reported by the IE, he had been earlier arrested in Jahanabad Bihar, by the Delhi Police on January 28, and was charged under multiple IPC sections including 124 A (sedition), 153 A (promoting enmity between different groups on grounds of religion, race, place of birth, etc) and 505 (statements conducing to public mischief). It was alleged that in a speech he delivered at Aligarh Muslim University (AMU), Imam had allegedly threatened to "cut off" Assam and the rest of the Northeast from India. Besides Delhi, police in UP, Manipur, Assam and Arunachal Pradesh have booked him on charges of sedition, stated news reports.
Earlier, Imam has already been arrested in two cases of violence at Jamia Millia Islamia University (JMIU) on December 13 and 15, for instigating and abetting the Jamia riots, due to his seditious speech on December 13. "Two videos came to light, one was on December 13 at Jamia Millia Islamia and other was on January 16 at Aligarh, where it was noticed that Imam had delivered very inflammatory speeches in opposition to the Citizenship Amendment Act (CAA) and the National Register of Citizens (NRC) and such comments can potentially affect religious harmony and weaken the unity and integrity of the country," the police was quoted by Scroll.
According to Scroll, police had filed a chargesheet before a court in Delhi, accusing him of sedition, in July. It was reported that the Central Forensic Science Laboratory had also claimed that Imam's voice "appears to match" the one in the video clips that show him delivering allegedly seditious speeches at Jamia Millia Islamia and Aligarh Muslim University.In the chargesheet against Imam, the police had attached photocopies of transcripts of several of his speeches.
Now, stated the IE, a bench of Justices Ashok Bhushan, R S Reddy and M R Shah said it will hear the matter after two weeks as the counsel appearing for Imam sought time to file some additional documents in the case.
RELATED:
Delhi HC reserves order on Sharjeel Imam's plea against trial court order denying default
Delhi Police agrees to release Safoora on humanitarian grounds; HC grants bail
Delhi police granted 2 more months to file chargesheet in Delhi riots case under UAPA
Green Nobel winner Prafulla Samantara protests against 'undeclared emergency' of Union government
Front Line Defenders condemns arrest of Pinjra Tod activists, demands immediate release
Human Rights Defenders' Alert India asks NHRC to step in to probe Meeran Haider's arrest