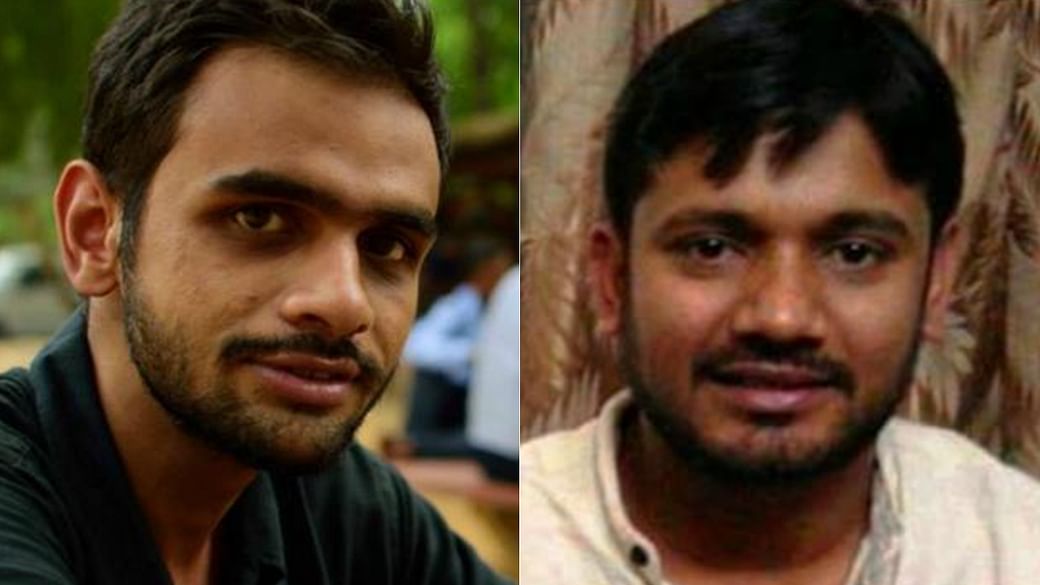 Chief Metropolitan Magistrate, Dr. Pankaj Sharma of the Patiala House Court has taken cognisance of the chargesheet filed by Delhi Police against former Jawaharlal Nehru University (JNU) students Kanhaiya Kumar and Umar Khalid, and summoned all ten accused on March 15, reported The Indian Express.
The CMM said, "The sanction to prosecute accused persons has already been filed by the Home Department, GNCT [Delhi government], dated February 27, 2020. After careful perusal of the chargesheet and consideration of the material, all the accused persons are summoned to face trial and they have been summoned through investigation officer for March 15, 2021".
This sedition case is in connection with the alleged 'anti-national' sloganeering at the Jawaharlal Nehru University campus to mark the death anniversary of Afzal Guru, convicted and executed for the Indian Parliament Attack in 2001.
Besides sedition, former JNU student leaders Kanhaiya Kumar, Umar Khalid, Anirban Bhattacharya, Aquib Hussain, Mujeeb Hussain Gattoo, Muneeb Hussain Gattoo, Umar Gul, Rayees Rasool, Basharat Ali and Khalid Bashir Bhatt have been booked for criminal conspiracy, rioting, forgery, being a member of unlawful assembly and voluntarily causing hurt under the relevant Indian Penal Code sections, as per an IE report.
According to Scroll.in, the Delhi Police have furnished both oral and electronic evidence to press sedition and other charges against Kanhaiya Kumar. The police have seized video footage where "he is seen leading the students, who were raising anti-national slogans", the chargesheet reportedly reads.
The IE report also stated that on February 5 last year, before the elections, Union Home Minister Amit Shah told a poll meeting that if the BJP were to be voted to power, it would grant sanction to prosecute Kumar and Khalid, as well as JNU student Sharjeel Imam "within an hour" of forming the Delhi government.
On February 28 last year, according to ThePrint, the Arvind Kejriwal-led government gave Delhi police the green signal to prosecute all accused in the JNU sedition matter. The Deputy Secretary (Home) stated: "Whereas on perusal of the chargesheet under Sections 124-A and 120-B IPC at Vasant Kunj (North) police station, and on consideration of the allegations made in case, and other material and evidences placed on record, it appears to the government of NCT of Delhi that the accused persons, have prima facie committed an offence under Section 124-A and 120-B IPC".
Dr. Umar Khalid was arrested by Delhi Police on September 13, 2020 in connection with the North East Delhi riots and has been in jail since then. Booked under the draconian Unlawful Activities (Prevention) Act, by the Crime Branch, Special Cell of Delhi Police, they have alleged that the Delhi riots were linked to the anti-Citizenship Amendment Act (CAA) protests organised by Khalid.
Sharjeel Imam, who is lodged in Tihar jail, has been booked for allegedly delivering inflammatory speeches during the anti-citizenship law protests at Aligarh Muslim University (AMU) and Jamia Millia Islamia University and also for his alleged role in instigating and abetting the Jamia riots of December 2019.
Related:
As police wait at the gate, JNU students accused of sedition say they won't refuse arrest
Umar Khalid arrested by Delhi Police Special Cell
JNU PhD scholar Sharjeel Imam arrested again, now for Delhi riots
MHA, Delhi Govt sanction Umar Khalid's prosecution under UAPA
Delhi police granted 2 more months to file chargesheet in Delhi riots case under UAPA