Pictures by V Arun Kumar, JNU Teesta Setalvad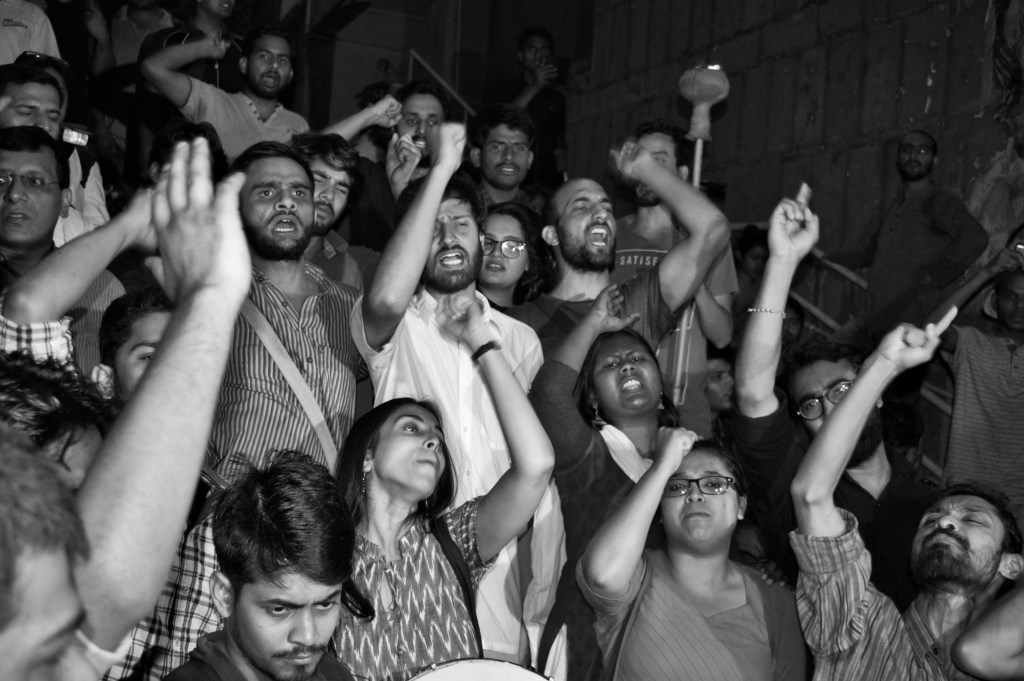 Twenty Students, including JNUSU president Kanhaiya Kumar will go on a hunger strike starting today to protest the high handed functioning of the JNU administration under Vice Chancelor Jagadesh Kumar that has taken harsh and irrational actions against several students of the university without following due process or giving fair hearing. The Jawaharlal Nehru University Teachers Association (JNUTA) ha today seriously challenged the functioning of the university under this VC.
After a Mashaal March that started at Ganga Dhabha around 10 pm. a march with over a thousand students that wound its way to "Freedom Square", a public meeting addressed by Kanhaiya Kumar culminated in the voluntary decision announcimng the indefinite hunger strike. The students who will join the strike are Sanjeev, Avdesh, Birendra, G Suresh, Sunaina, Samanta Singh, Partipan, Umar Khalid, Pankhuri Zaheer, Anant Prakash, Pratim Ghoshal, Fayaz, Nitisha, Raksha, Srabani, Anant, Chintu, Sweta Raj, Rama Naga and Kanhaiya Kumar.
In a fiery and substantive speech Kanhaiya Kumar vowed that the struggle for autonomy and decency in JNU was a struggle that all right thinking people in the country identified with/ It was a matter of shame that this vindictive government under Modi and Smuriti Irani had chosen a time when students were busy preparing for their examinations to launch this assault. We will fight and we shall win, Kanhaiya said. Moreover we appeal to progressive movements all over the country to join and support the battle for justice.