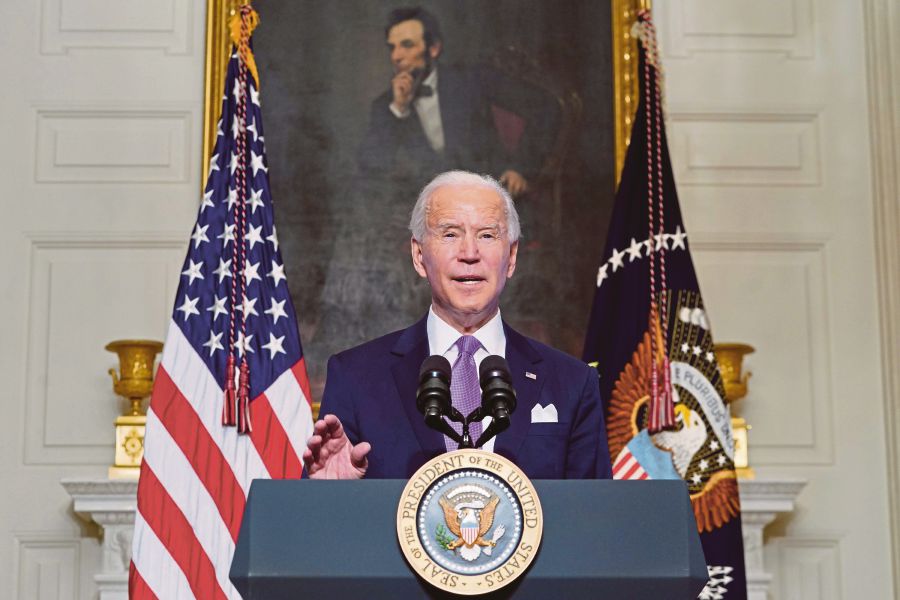 Image courtesy: MANDEL NGAN / AFP

In his first week in office, President Biden issued a number of executive orders. One of them directs the Department of Justice not to renew its contracts with privately operated criminal detention facilities, essentially returning the Department to its policy at the end of the Obama administration.
The 46th President of the United States told the media that this is a first step to stop corporations from profiting off of incarceration. "Section 2. Contracts with Privately Operated Criminal Detention Facilities. The Attorney General shall not renew Department of Justice contracts with privately operated criminal detention facilities, as consistent with applicable law", read the order.
The Executive Order published by the White House also reads:
"Section 1. Policy. More than two million people are currently incarcerated in the United States, including a disproportionate number of people of colour. There is broad consensus that our current system of mass incarceration imposes significant costs and hardships on our society and communities and does not make us safer. To decrease incarceration levels, we must reduce profit-based incentives to incarcerate by phasing out the Federal Government's reliance on privately operated criminal detention facilities."
It further says, "Incarcerated individuals should be given a fair chance to fully reintegrate into their communities, including by participating in programming tailored to earning a good living, securing affordable housing, and participating in our democracy as our fellow citizens. However, privately operated criminal detention facilities consistently underperform Federal facilities with respect to correctional services, programs, and resources."
As the Executive Order was published on January 26, 2021, civil society groups have been discussing the real impact of it. David Fathi, Director of the National Prison Project at the American Civil Liberties Union (ACLU) has said that this is an "important step". However, it will not by itself end mass incarceration, but he feels that "it will curb an industry that has a financial interest in perpetuating mass incarceration," Fathi told NPR's Audie Cornish.
On the issue of the status of the present private prisons, Fathi clarified that the order is a very important step, but it is only a first step. He observed that the timing of the phase out of private prisons is still unclear. He told NPR, "The order directs the Attorney General not to renew contracts with private prisons. So, if the Justice Department simply lets these contracts expire at the end of their normal term, that's a process that will be slow and will take a number of years."
Further, according to him, another important gap is that this order does not apply to immigration detention, where more than 80% of detained immigrants are held in private, for- profit prisons. Extending this order to immigration detention is an obvious next step and an urgent next step that needs to happen. Currently, this order affects only 10% of all prisoners who are held in federal custody.
The Biden-Harris campaign made a number of significant commitments on criminal justice reform, one of which was ending the use of private prisons. They had also promised to improve prison conditions, to eliminate solitary confinement and end federal death penalty.
David Fathi believes that Americans are hopeful and are looking forward to the current administration for significant and lasting reform of the criminal legal system.
The Executive Order may be read here:
Related:
A prison without bars or walls