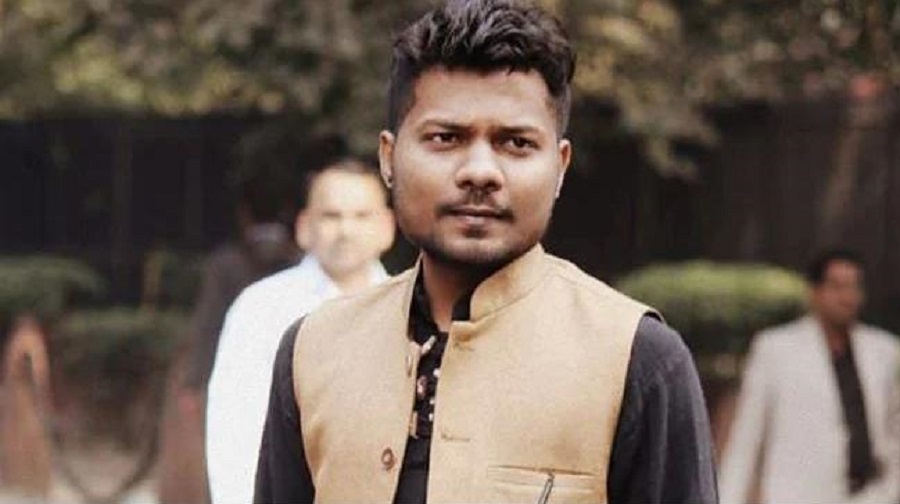 Free press supporters rejoiced on November 6, 2020 as the Delhi-based freelance journalist finally walked out of jail 15 days after the Allahabad High court granted him bail.
Netizens on Twitter, including the journalist himself jumped for joy on his release. Back in control of his social media accounts, Kanojia thanked the court as well as his supporters for standing by his family through difficult times.
सर्वप्रथम न्यायालय का धन्यवाद उसके साथ-साथ सुरंगमा जी, नित्या मैम, पवन जी @svaradarajan जी, @puneetsinghlive और अन्य जितने भी लोगों ने समर्थन दिया और मेरे परिवार के साथ खड़े रहे।
जय भीम जय संविधान https://t.co/6VyU85BiaM

— Prashant Kanojia (@PJkanojia) November 6, 2020
Very good news! At least 15 days after being granted bail by Allahabad High Court, @PJkanojia has walked out of jail. Now for the quashing of this unjust case! https://t.co/Bpe9Jhp6S6

— geeta seshu (@geetaseshu) November 6, 2020
The journalist was originally granted bail on October 22 after two months of arrest for allegedly morphing and tweeting a photograph of the Ayodhya Ram temple originally posted by a Hindu Army member Sushil Tiwari. Sub-inspector Dinesh Kumar Shukla, who lodged a complaint against the journalist, wrote that Kanojia posted the picture on August 17 to "malign Tiwari's image" and ensue discord among various communities.
Accordingly, he was arrested by Lucknow's Hazratganj police on August 18 for various charges under the Indian Penal Code (IPC) and the Information Technology Act. Kanojia rejected the allegations and claimed he was implicated for ulterior reasons.
Throughout the drawn-out battle with the administration, Konajia's wife and former journalist Jagisha Arora played a pivotal role breathing life into the movement for his release. Shortly after his arrest, Arora notified the media about police personnel wearing "civilian clothes" who entered their house and arrested her husband.
She recounted how the police had told her "Tweet ka maamla hai. Bohot tweet kiye hain tumney, upar sey orders aaye hain humein, follow toh karna padega." (It's about your tweets. You have tweeted a lot. We have received orders from above, we have to follow them.) Her love and dedication to her companion's release bore fruit on Friday for which Kanojia thanked her separately.
लव यू टू. https://t.co/cFLLKCN4bf

— Jagisha Arora (@jagishaarora) November 6, 2020
While the two still have to fight a legal battle, the duo are not new to facing defamation complaints lodged by the police. Earlier this year in April, Kanojia was booked for allegedly making objectionable comments on social media against Prime Minister Narendra Modi and Uttar Pradesh Chief Minister Yogi Adityanath. Members of the Bharatiya Janata Party (BJP) registered a defamation case against the journalist under the IT Act.
Similarly, in 2019, Kanojia was arrested for making objectionable remarks against Adityanath on virtual platforms. At the time, the state government had arrested him stating that it was required "to send a message" against such provocative messages. However, the Supreme Court granted him bail by saying that Right to Liberty is a fundamental right and that "a person can't spend 11 days in jail."
As had happened last year, journalists, activists and proponents of press freedom continue to support Kanojia for exercising his right to speech. As the day for his hearing approaches, more and more people declared their solidarity with the independent journalist.
Many many congratulations बड़े भाई. आप संघर्ष करो हम आपके साथ हैं.
Jai Bhim Jai Gadge#PrashantKanojia@PJkanojia

— Manish Chaudhary (@ManishC31934167) November 7, 2020
#जयभीम के साथ स्वागत कीजिए Prashant Kanojia का, आज प्रशांत की रिहाई सभी संविधान प्रेमियों की जीत है. एक ट्वीट के लिए जिस तरह से प्रशांत को टारगेट किया गया, यह सब याद रखा जाएगा.

फिलहाल तो उत्सव और उमंग का वक्त है, एक सैल्यूट Jagisha Arora को भी…✊

जय भीम, जय संविधान ✊

— Ashwini kumar (@AshwiniHaldia) November 6, 2020
Related:
Will Uttar Pradesh police leave Prashant Kanojia alone now?
Rajasthan PUCL defends free speech of local journalists
HRDA demands investigation into fabricated cases lodged against journalist Manish Soni