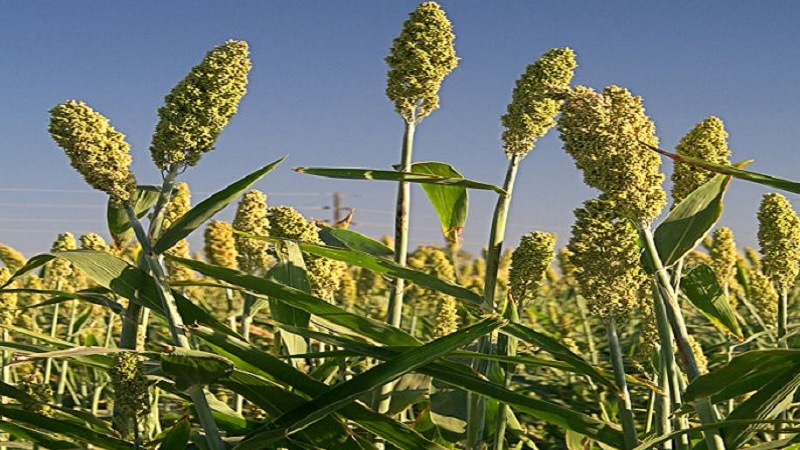 Image Courtesy:krishijagran.com
Farmers incurred a loss of Rs. 2 crores due to selling jowar below Minimum Support Price (MSP) Between March 1, 2021 and March 24, 2021, as per the Jai Kisan Andolan's (JKA) MSP Loot Calculator.
In a bid to test the central government's assurances of MSP for all farmers, the JKA used its unique calculator to compare the loss incurred by farmers in the month of March. The data sourced from government website Agmark Net also shows that farmers were looted by over Rs. 21 crores on the scale of the crop during the entire Kharif season.
The MSP for the drought-withstanding crop is Rs. 2,620 per quintal. However, across India, farmers received an average market price of Rs. 2,519 per quintal. Farmers suffered a loss of Rs. 101 per quintal due to this.
Moreover, Karnataka farmers suffered the most with an average price of Rs. 2,065 per quintal costing them Rs. 555 per quintal. This means that in the last 24 days, the state's jowar-producing farmers were robbed of more than Rs. 1 crore while farmers of Uttar Pradesh and Maharashtra were robbed of Rs. 42 lakh and Rs. 20 lakh.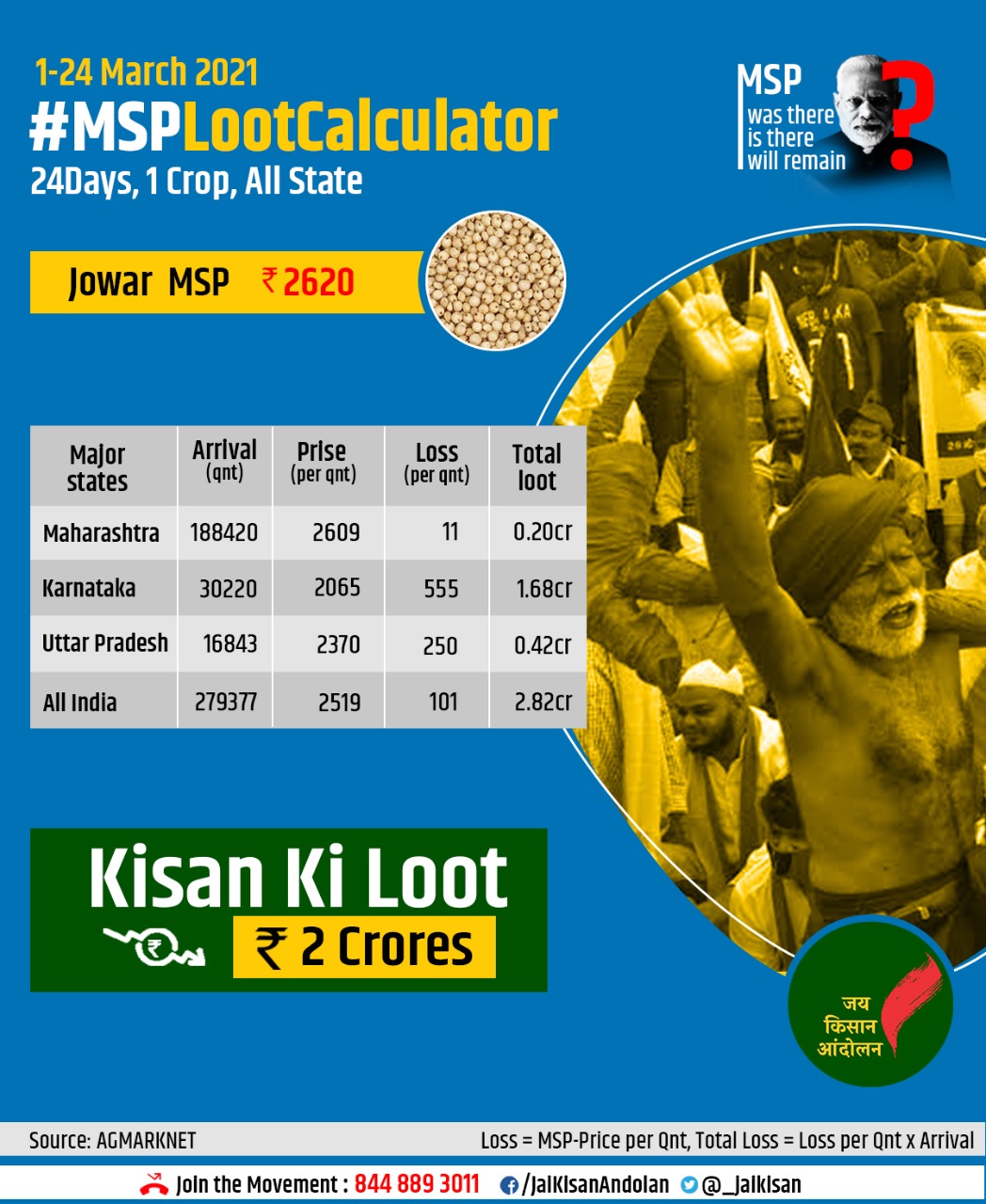 "The MSP was only on paper and will remain there if things stay the same. So #MSPLootCalculator is busting Prime Minister's claims about MSP," said farmer leaders.
Jowar, also known as sorghum, is one of the most important cereal crops in the world, and ranks among India's four major food grains. Besides being a major source of staple food for humans, jowar also acts as an important source of fodder, animal feed and industrial raw material.
Related:
SKM thanks citizens for the overwhelming response to Bharat Bandh call!
Karnataka still haven't received MSP for five crops: JKA
Chhattisgarh paddy farmers lost Rs. 41 crore: MSP Loot Calculator
Varanasi: Kisan-Mazdoor Mahapanchayat in PM's constituency!
Farmers may lose nearly Rs. 5,000 crore this season: MSP Loot Calculator
Farmers introduce MSP Loot Calculator; PM's MSP claims busted?