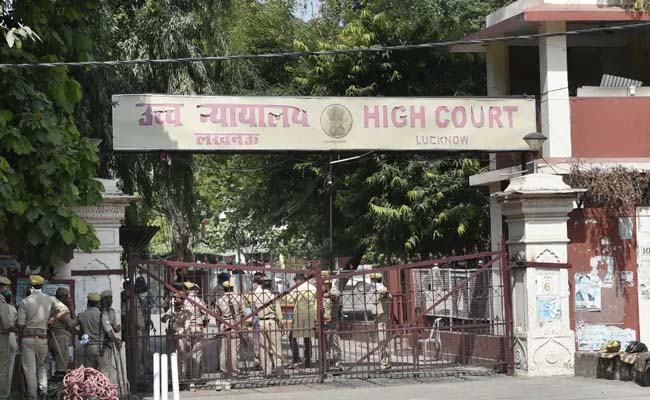 The All India Muslim Personal Law Board (AIMPL) has joined the chorus against the judgment delivered in the Babri Masjid demolition case. Earlier today, a special CBI court in Lucknow had acquitted all accused in the case surrounding the criminal conspiracy behind the demolition of the 16th century mosque in Ayodhya.
The AIMPL Board has released a statement saying, "This judgment is far from justice. It is neither based on evidence and nor in accordance with the law. Whatever may be the reasons for acquittal but this is also a fact that many of us have seen videos and photos of demolition. Who all was part of this conspiracy is an open secret."
It further said, "Muslims, minorities, and a large portion of Hindus are ashamed and feel sorry for the current state of affairs." It added, "To uphold the rule of law, we urge the C.B.I. to file an appeal."
All key accused in the case including political heavyweights like Lal Krishna Advani, Murli Manohar Joshi and Uma Bharati were acquitted in the case in which judgment was delivered 28 years after the actual demolition.
The entire statement may be viewed here: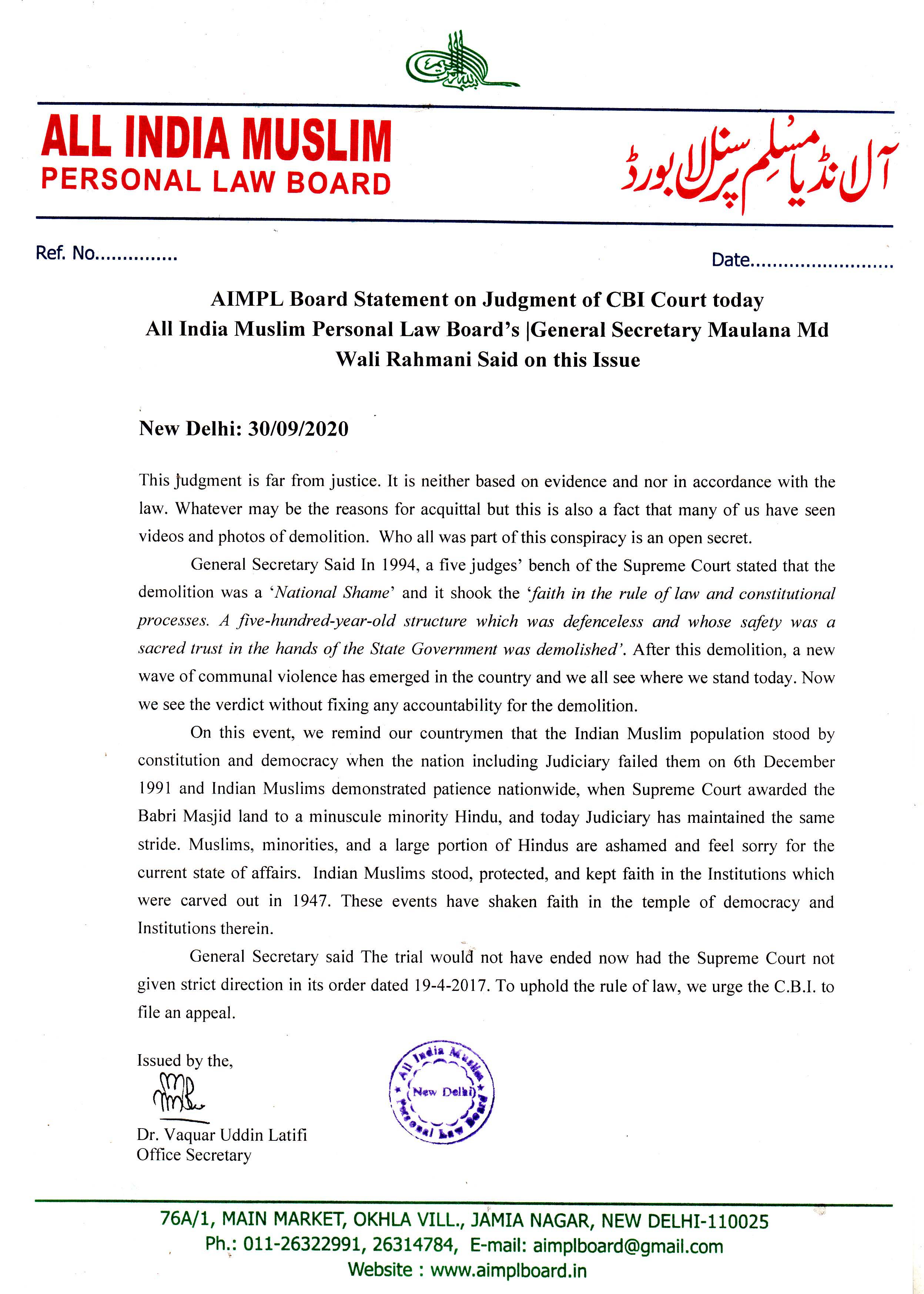 Related:
Babri Masjid demolition judgment shocks India!
No one conspired to demolish Babri Masjid?
Babri Masjid demolition case: The long road to justice
Babri Masjid demolition case: Verdict likely on September 30
Court begins recording statements of Babri demolition accused