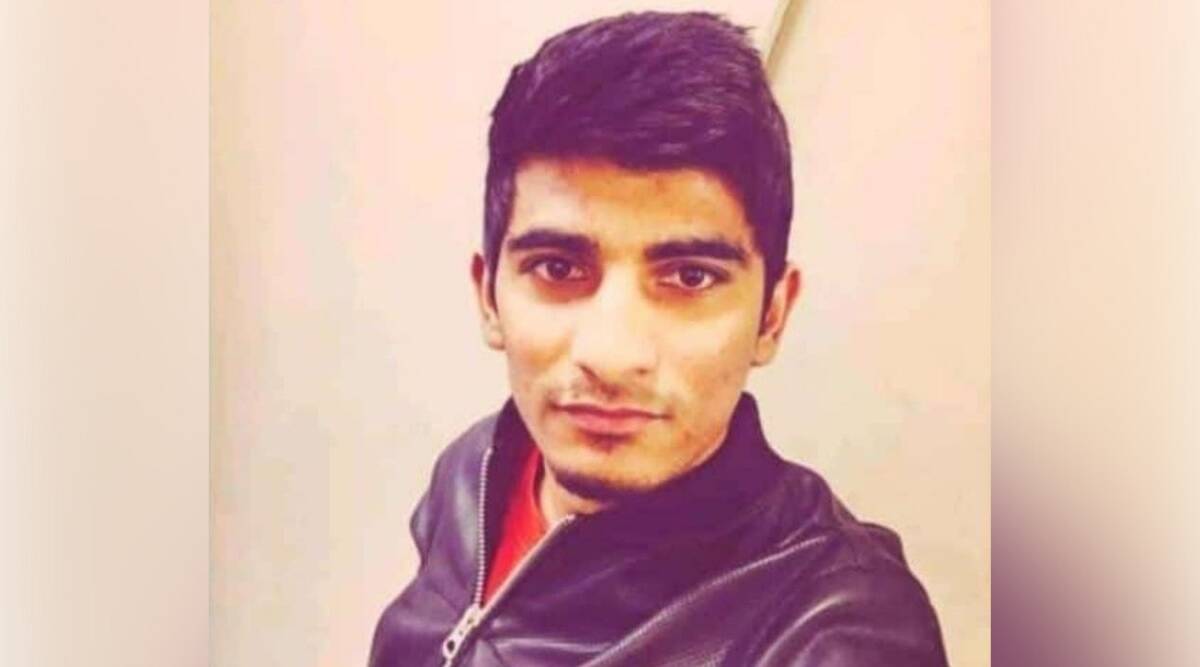 Arbaz Aftab Mullah, a 24-year-old youth was found decapitated on the railway tracks in Belagavi on September 28. The news had failed to make it to the national discourse, till it came to light that he was "murdered" allegedly over his "interfaith relationship". His mother Najeema Shaikh, a school teacher, put it on record in her police complaint that she "suspected the father of the Hindu girl, with whom her son was involved", and some others she stated were "associated with a radical right-wing group" of murdering her son.
According to reports, a post-mortem investigation of Arbaz's mutilated body has "revealed it to be a case of murder." Najeema Shaikh named 'Maharaj', and another right-wing activist, who identified himself to her as 'Birje', in her complaint apart from the father of the Hindu girl. According to the Indian Express, the officers investigating the case have "some leads to indicate that Arbaz's relationship with a Hindu girl had led to the murder" and that "all the accused have been identified". Najeema Shaikh told the IE that she and the Hindu girl's family were aware of the two-year-old relationship, "we were living in Khanapur (a taluk in Belagavi)… I spoke to the girl's mother then to stop her from meeting Arbaz and I told Arbaz the same too. However, we were being threatened by their family, so we recently relocated to Belagavi city."
She said that two days before her son went missing, they both met two Hindutva activists, one of whom she identified as 'Maharaj'. "We were threatened with dire consequences and they told us to come near Khanapur to settle the matter. On September 26, Arbaz and I went there and, in their presence, Arbaz deleted all the photos of his girlfriend on his phone. They also took some money from us. They told me that there were at least a thousand people ready to lynch Arbaz and me. I requested them to allow us to lead a peaceful life and we left from there. Arbaz disposed of his old SIM card and took a new one too," Najeema told the IE. On the fateful day, September 28, Najeema was reportedly in Goa for some work, and Arbaz was home till at least 5 P.M and had called her to ask "when I would be reaching home. I told him that I would reach by 7 P.M. Since I was worried for him, I told him to stay inside the house. When I returned, he was not home. We got to know that Arbaz was no more when police called the next day."
A resident of Azam Nagar in Belagavi, Arbaz, was a civil engineering graduate who worked as a car dealer in Belagavi city, stated news reports. The railway police initially registered a case of unnatural death, after his body was found, however, the post-mortem revealed "stab injuries on the head, indicating that Arbaz was murdered" , reported Indian Express.
Superintendent of Police (Railways) Siri Gowri said, "After the victim's mother filed a complaint, we regisstered a case under IPC 302 (murder)," and the case was to be transferred to the Belagavi district police.
Related:
Hate Watch: Communal hatred spread at Rajghat on October 2?
Jantar Mantar case: Hate monger Pinky Chaudhary granted bail
Hate Watch: Twitter influencer Mahesh Vikram Hegde shares anti-namaz video