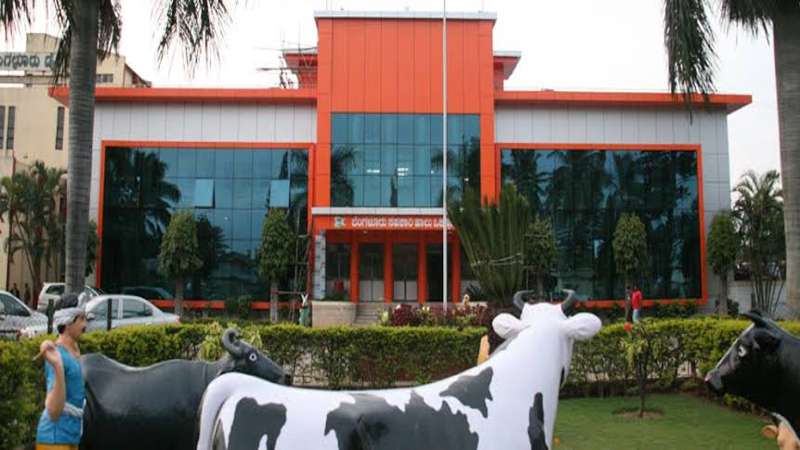 The problem allegedly started when the 100-odd farmers of the village demanded stakeholder status and more transparency in operations at KMF's Bangalore Cooperative Milk Union Ltd (Bamul) local milk receiving centre. Since then, the receiving centre has closed down at 40 litre cans have been piling up outside the premises. Nearly 900 litres of milk has gone waste because the KMF staff have refused to collect the milk cans.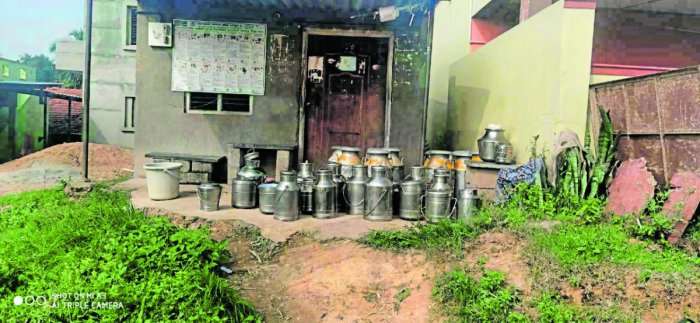 A dairy farmer told Deccan Herald, "This dairy collective started 20 years ago, and in all that time, none of us dairy farmers has received any stakeholder status or even an annual report about the milk being generated by the collective. There is no accountability at all."
The newspaper was also told that only 17 individuals have been accorded this stakeholder status by the local KMF collective when more than 100 families from the village supply milk to the federation. These 17 individuals were called "cronies of the local Bamul officials" by a farmer.
On Saturday, member of Bamul's Board of Director for Bengaluru South constituency, H S Harish Kumar, met with the farmers in an open-air meeting. According to the farmers, Kumar and other officials leaving the place after a verbal dispute. Deccan Herald reported that Kumar claimed the milk collection at the village was stopped because the milk lacks fatty content. He subsequently added, "Collections will resume once the farmers submit a letter of apology to us."
As per their website, the organisation has three-tiered structure:
Dairy Co-operative Societies at grass root level

District Co-operative Milk Unions at single / multi district level

Milk Federation at State level
Entities on all three function as per the organisation's co-operative principles, and are governed by a board consisting of democratically elected members among the milk producers.
As a co-operative society, the organisation comes under the ambit of the Karnataka Co-Operative Societies Act, 1959. Under the Act, the following persons may become members of the society: an individual competent to contract under the Contract Act, 1872, any other co-operative society, the state or Central Government, institutions approved by the State Government, a firm, a company or any other body corporate, and an Agricultural Produce Market Committee based in Karnataka, and a local authority.
Members have the right to be present for the general meetings convened by the co-operative society as well as the right to vote in the affairs of the society, thereby giving them a say in the on-going affairs of the concerned society.
Related:
Powerful Sugar Industrialists Force Tribal Workers to Call off their 14-day Strike
Serious allegations of rights violations against Indian Companies: UK Non-Profit
India is losing its economic way: Growth is significantly lower, debt and distress are growing