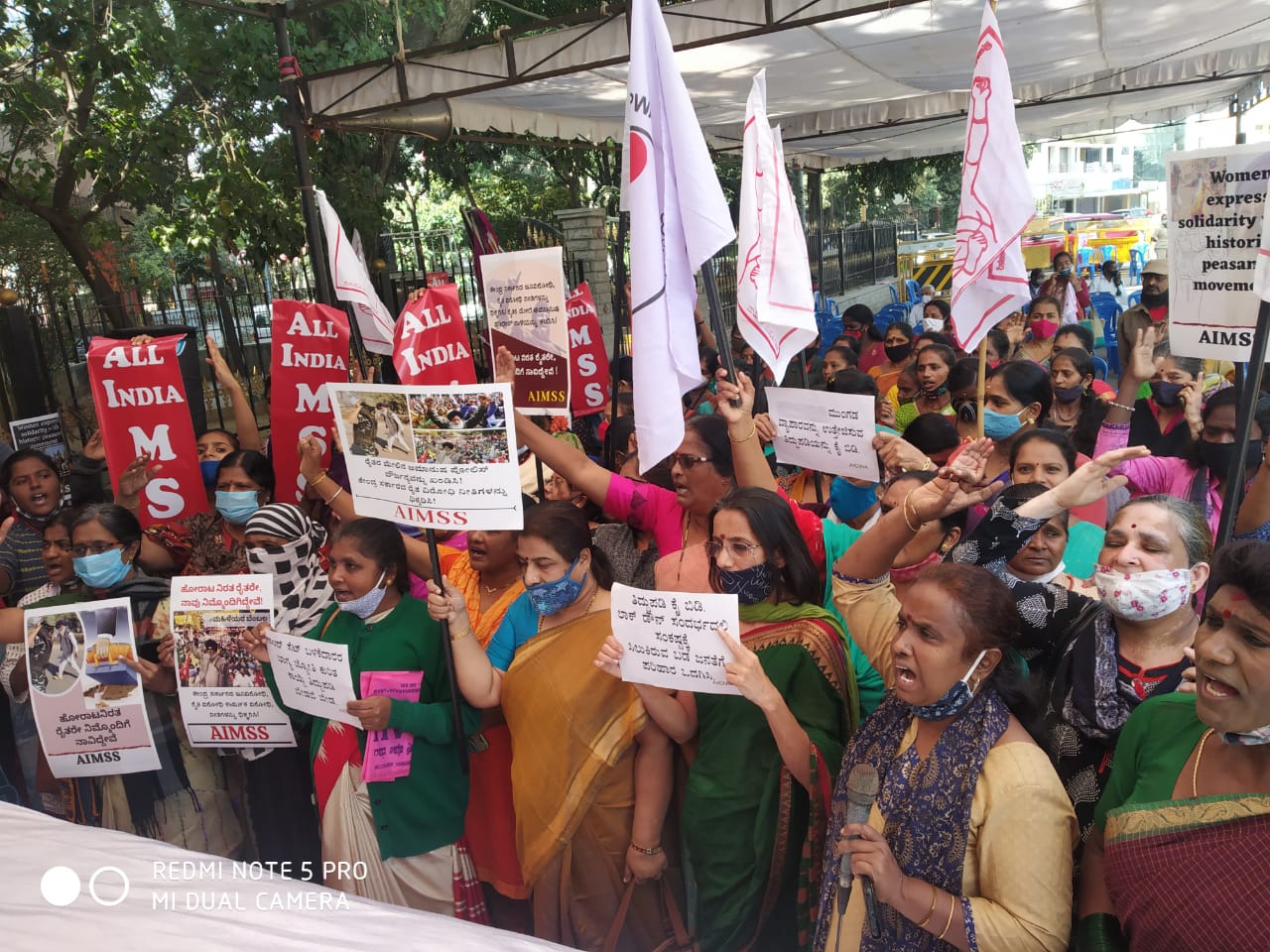 Bengaluru, Karnataka continues to express their solidarity with farmers as they continue their indefinite strike on December 22, 2020.
The strike started by the Joint Struggle of Farmers, Dalits and Workers coalition group against the unjust farm laws commenced on December 16 and will go on until December 31 after which the group will make plans for future protest.
On Tuesday, the daily protest was led by progressive women's organisations from various left parties.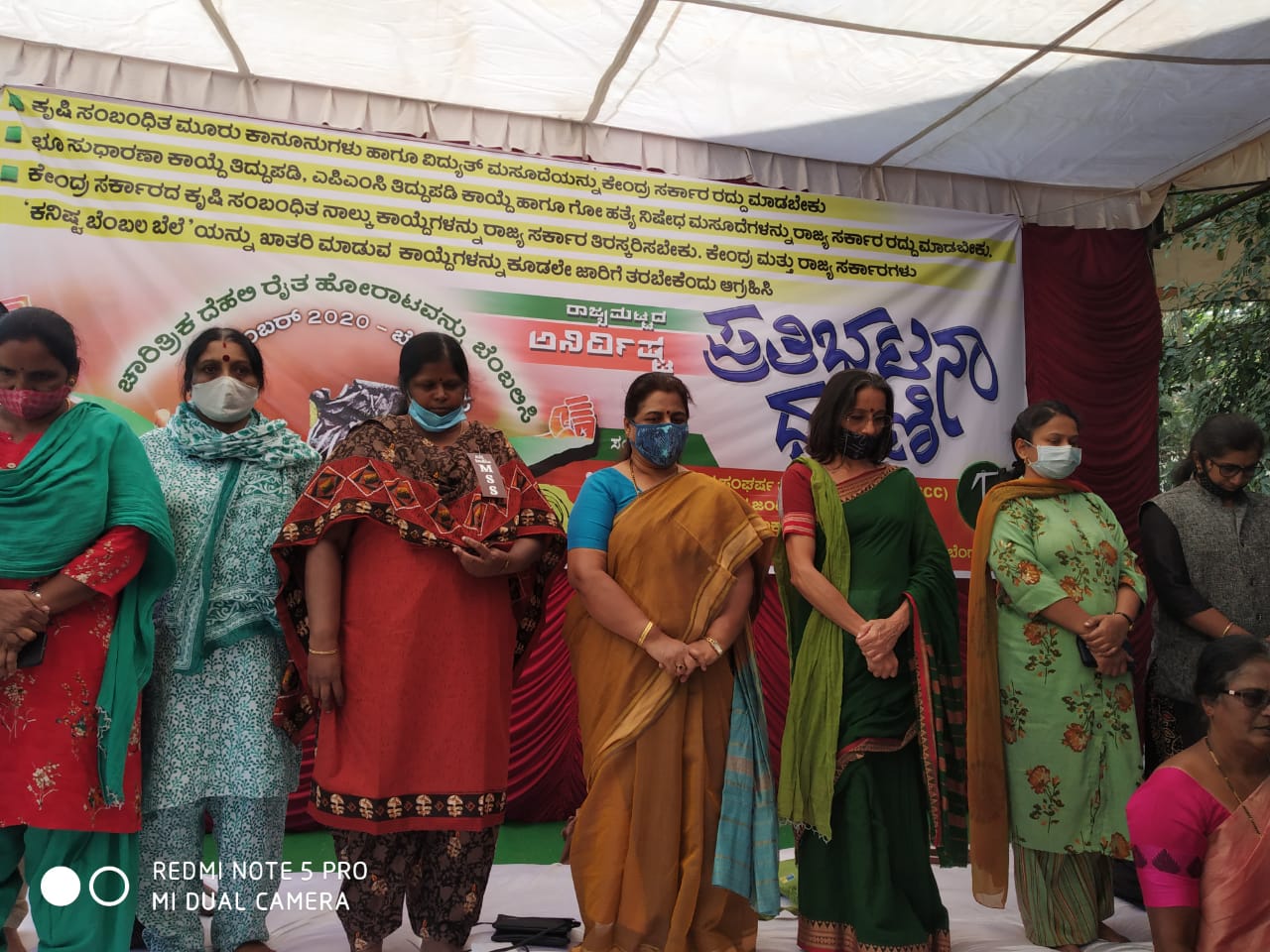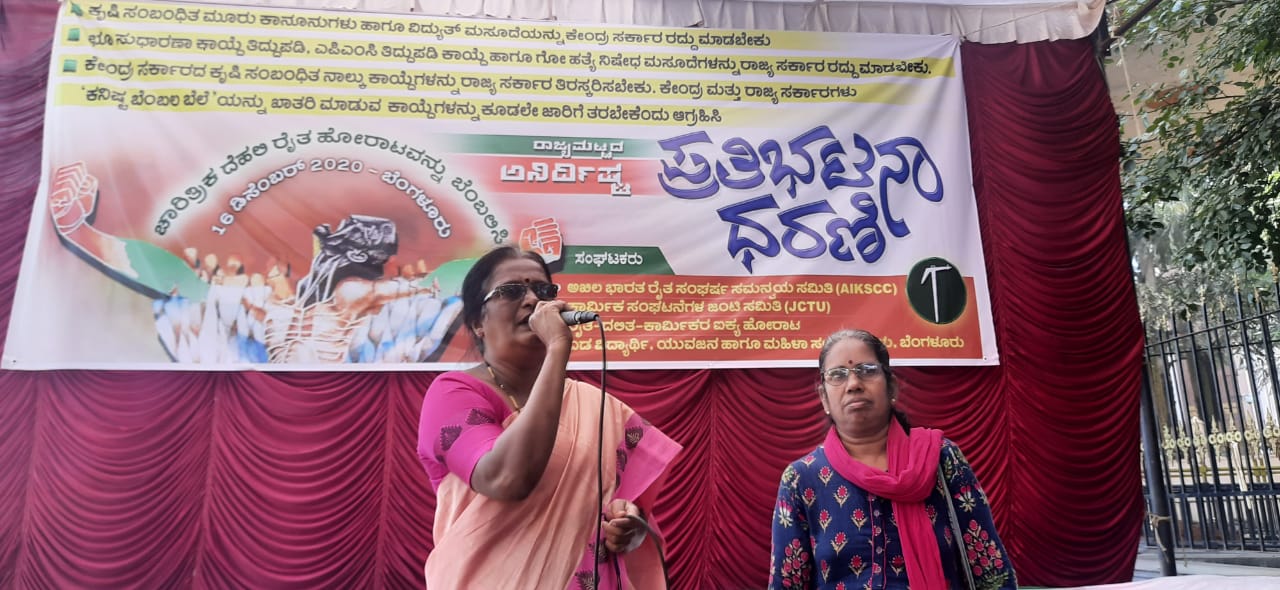 On December 21, Janashakti organisations working with rural farmers organised a dharna. All organisations said that they stand with farmers in opposing the Farmers (Empowerment and Protection) Agreement on Price Assurance & Farm Services Act, the Farmer's Produce Trade and Commerce (Promotion and Facilitation) Act and the Essential Commodities (Amendment) Act.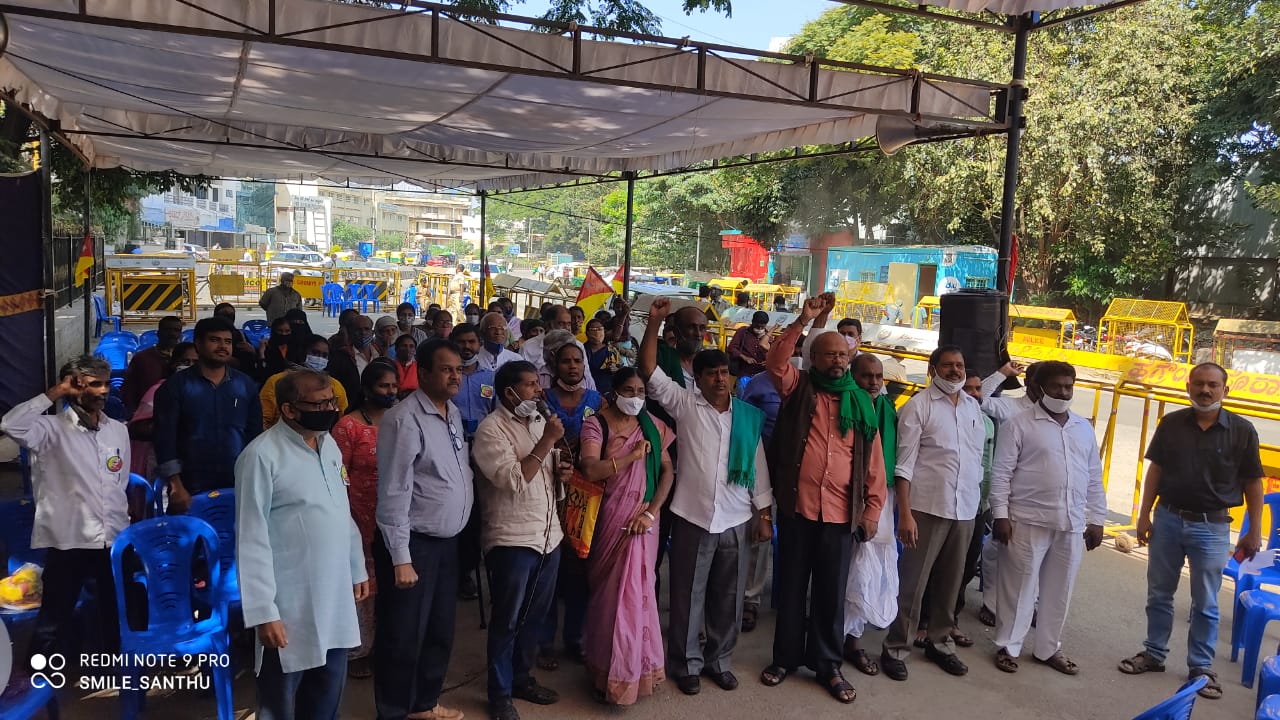 Moreover, a 15-member leadership team representing each or most of the organisations in the coalition plan to visit farmers protest zones outside Delhi on December 25. According to strike Coordinator Dr. Prakash Kammardi this visit is to both to directly express solidarity and also to discuss further mode of struggle to keep the momentum going and compel the central government to repeal the laws.
Related:
Peasants in southern states continue farmers' agitation
Maharashtra farmers to leave for Delhi on December 21
Exclusive: The farmers movement is here to stay: Rakesh Tikait
Karnataka's peasant organisations to go on strike till December 31
Are the new farm laws constitutional?