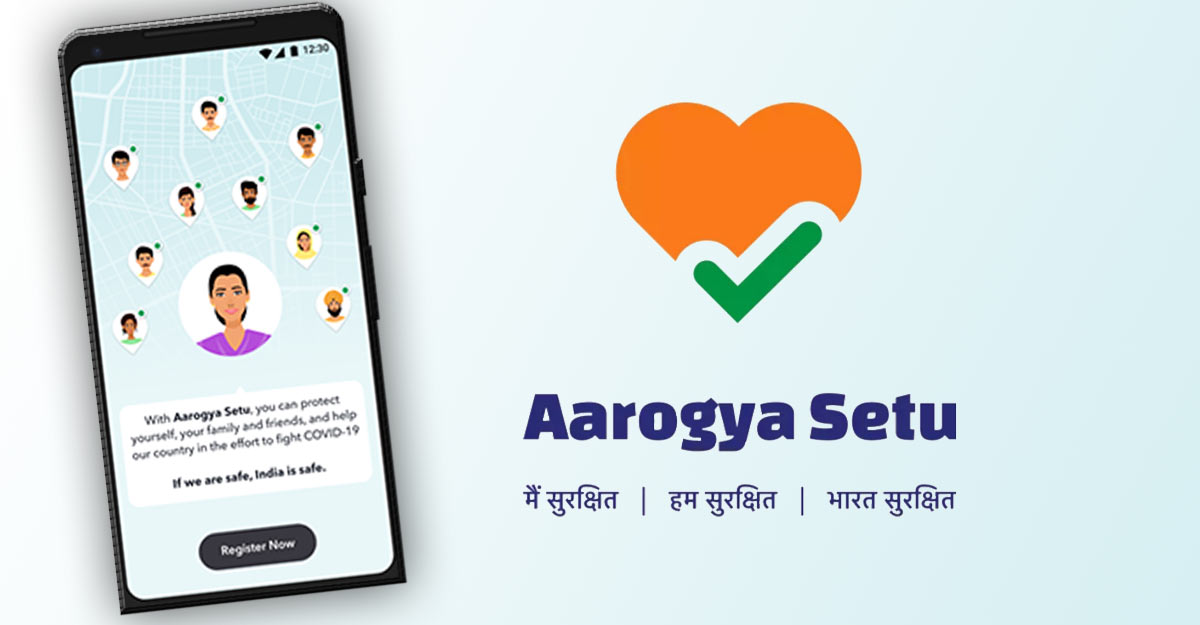 The Karnataka High Court has passed an interim order prohibiting the Central Government and the National Informatics Centre (NIC) from sharing the response data given by an individual in the 'Aarogya Setu' app with other government departments and agencies. The application was introduced for contact tracing in the wake of Covid-19.
A Division Bench comprising Chief Justices AS Oka and Justice Vishwajith Shetty noted that prima facie there was no informed consent taken of users for sharing of response data as provided in the Aarogya Setu Data Access and Knowledge Sharing Protocol, 2020, as reported by Bar and Bench.
The court said, "Prima facie we hold that there is no informed consent of users of app for sharing of response data as provided in Aarogya Setu Data Access and Knowledge Sharing Protocol, 2020 as there is no reference to protocol in the terms of use and privacy policy available on the app." But it has clarified that the order is limited only to the aspect of sharing of response data as per the Aarogya Setu protocol.
The interim order passed by the Bench read, "Prima facie we hold that informed consent of users of app is taken to what is provided in the privacy policy which is available through the app and therefore is informed consent of the user of the app which is limited to collection and manner of collection and use of information and retention of data as provided in privacy policy which is available on the app. However, it is made clear that the use and retention of information and data will be limited to what is provided in the privacy policy."
As reported by LiveLaw, the Bench recorded the assurance of the Central Government that it will not deny any benefit or services to citizens only on the ground that Aarogya setu app was not installed. "We accept the assurance of the Government of India that it will not deny any benefit or services to a citizen only on the ground that he has not installed the Aarogya setu app", the Bench said.
A writ petition was filed by cyber security activist Anivar Aravind who challenged the imposition of the Aarogya Setu app on citizens on the grounds of violation of right to privacy. Senior Advocate Dr. Colin Gonsalves, appearing for the petitioner submitted before the High Court that India is the only democratic nation which mandates the use of a mobile application like the Aarogya Setu Tracking Application.
He argued that the collection of personal data via the app is unconstitutional as it was in violation of the principles of the Supreme Court delivered in the KS Puttaswamy judgment, which declared right to privacy as a fundamental right under Article 21 of the Constitution.
LiveLaw reported that the petitioners have also submitted that the data collection and sharing was done without the support of an enacted law and that mere executive orders issued under the Disaster Management Act 2005 cannot be used to support the app, which was collecting and storing personal data of citizens.
The Central Government, on the other hand has contended that the implementation of the Aarogya Setu application is supported by law and was one of the measures adopted for containing Covid-19 in the country, that does not violate an individual's privacy.
Related:
Aarogya Setu app in hot water due to MHA's order of mandatory downloads