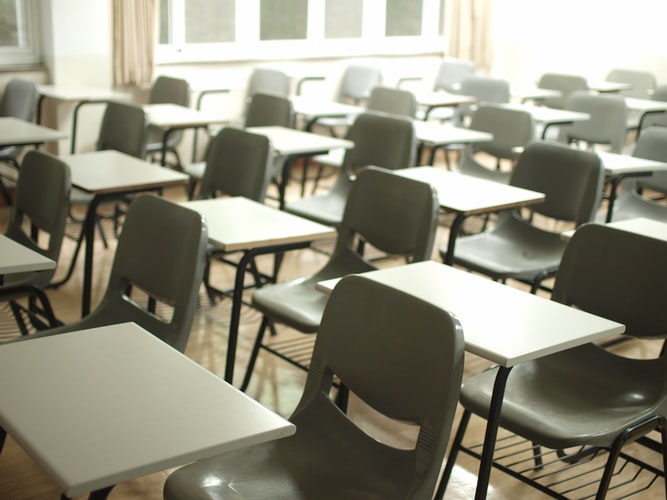 Representational use only.
A recent notice from the Karnataka government on the reduction of fellowship amount from Rs 25,000 a month to Rs 10,000 a month has triggered a lot of research scholars residing in the southern state.
In 2017, the then Congress-led regime in Karnataka had implemented a fellowship scheme for scholars coming from minority groups, suggesting that each of them would be entitled to an amount of Rs 25,000/month for the research contribution that they make. However, ever since, the implementation of this scheme has seen endless hurdles.
Karnataka is known to be producing some of the best research scholars in the country. Every year, the second most number of PhD scholars to get their degree in the country are from Karnataka.
District minority welfare offices have been established in all the 30 districts and the district officers have been implementing minority welfare schemes with coordination and supervision of the deputy commissioners and chief executive officers of the zilla panchayat of each district. This fellowship is granted to any student from the minority community whose age is less than 32 years and whose family income is less than Rs 6 lakh.
There is no specific designated number for how many fellowships are to be given every year but since 2017, the number ranges somewhere between 40-50 fellowships every year. This fellowship prevents a candidate from taking any other state/Central scholarship. Anyone who meets the above criteria is eligible and there is no restriction on the number of fellows.
In September this year, the Bharatiya Janata Party-led Karnataka government abruptly cut the maintenance and fellowship amount granted to the minority scholars (Sikh, Muslims, Jains, Buddhists, Christians) by a high percentage, citing the pandemic and the economic crisis that followed as reason.
Not just this, the state government also said that the scholars coming from SC and ST backgrounds also receive the same Rs 10,000/month. Therefore, it would only be fair to grant the same amount to minorities as well. However, students belonging to minority groups and a number of professors have a different story to tell.
"This is not the first time that the state has taken such action. In 2019 as well, the amount was trimmed down. When the students protested, the old amount was reinstated," says Sukhjot Singh, a student leader. The students complain that it will not be possible for them to sustain themselves. Not many scholars have financial backing from their families.
One such student is Nizam who when enrolled this year, who told this writer that he thought he would not be able to help his family while pursuing education, but all that seems unlikely now.
A resident of Mangalore, freshly enrolled 27-year-old PhD student, Nizam says he has somewhere lost all the expectations that he had. Coming from a financially marginalised background, the scholar narrated the plight of his family. "My father is an auto-driver, that too in a small place like Mangalore where his monthly income is much less as compared to any other place in the country. He is the only one who runs a family of five. His monthly income is only Rs 20,000."
Hoping to get an additional Rs 25,000, Nizam wanted to help his family as well as study. When he finally got admission, he thought that the problems of his family would ease, little did he know lay in store for him. After the truncated fellowship, he said he would not be able to help his family, rather, he might have to seek financial help from his father, who is already in dire straits.
Nizam explains how a PhD student can't freelance or do any other work apart from research. "Ours is a stream that requires complete focus and dedication to academics. Not doing that will leave us with nothing but a bleak future. Like my Masters, I cannot work along with my studies," he adds.
Not just the students, several activists from the minority communities are also angry with the government for this sudden step that had affected a large number of students who planned on pursuing the doctorate. Some activists even alleged that this step by the BJP government was aimed at "stopping the growth of minorities economically".
PhD and MPhil fellowships have always been under scrutiny by the Central and state governments. The state Director of Minority Welfare Department had earlier submitted a proposal to the Deputy Secretary of Finance Department asking for an additional Rs 9.19 crore for the fellowship of scholars, which the Finance Department rejected on August 5.
In 2017, the number of PhD students under each supervisor was also brought down. Most of the professors this reporter spoke to refused to speak in favour of the student, saying they had to keep a neutral perspective.
This reporter spoke with a professor who has spent the past 25 years at a university to understand the scrutiny in the research wing for minority students. And who wished to remain anonymous.
"The minority students need a big push from the state to continue their education and uplift the conditions of their community. The number of students who used to enroll before this fellowship came in 2017 was quite low than what it is now," the he said, adding that he feared that with the fellowship amount being reduced again, minority students may drift away from higher education.
In a comment to The Hindu, Raghavendara T, Director, Minority Welfare Department, said: "Year after year, the number of aspirants and applicants have increased for M.Phil and Ph.D from minority communities. The government is eager to accommodate every applicant and has decided to reduce the cost of fellowship."
The state government also made its stand clear saying that the amount that was being given to SC and ST students would now be the same as what the minority students would get, saying that it saw this move as an "equaliser" among the marginalised groups.
When NewsClick spoke to the professor about the same, who said: "It is very correct that the amount given to the minorities and the marginalised groups based on caste should be the same. But there are other factors to consider here too. The students coming from SC and ST communities have other scholarships, such as the Rajiv Gandhi scholarship along with the state fellowship. They get a concession in terms of the mess bills and hostel fees as well. It is not the same for minorities." He added that if the state government was so concerned about an equaliser, why did it not increase the amount for all and keep it at Rs 25,000? That is the bare minimum required to survive, he added.
Fahad, a final year PhD Student, although not affected by this decision as he will be entitled to the same Rs 25,000, feels that many marginalised students may not enroll into the doctorate programme. "I am privileged enough to come from a family that takes care of me. I have two kids, and despite that, I am able to pursue my PhD. It will not be the same for most of the students who come from the Muslim community," he added.
The professor said most of his colleagues see this move as something that will restrict education for minorities. However, since they are in a government job, there are constraints on them from speaking upfront on the issue.
The author is a freelance journalist based in Delhi reporting on issues of unemployment, education, and human rights.
Courtesy: Newsclick