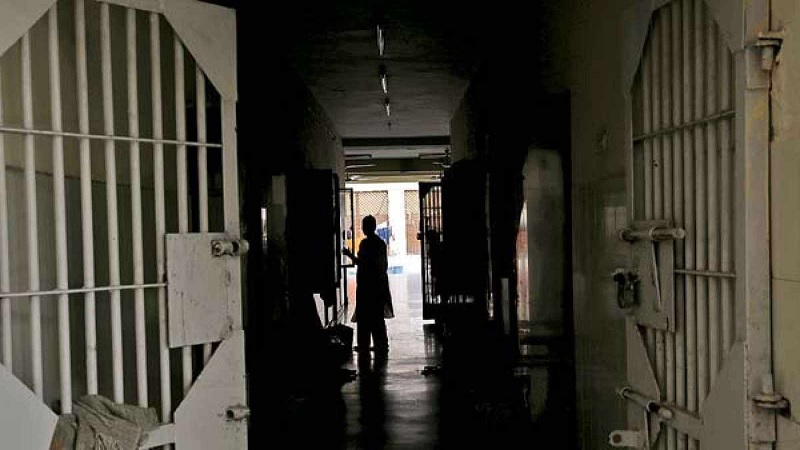 Image Courtesy:livelaw.in
On a plea pertaining to the present prison conditions in the state, the Karnataka High Court has sought the State's response on the issues of overcrowding, hygiene and medical facilities, reported Bar & Bench.
Chief Justice Abhay Shreeniwas Oka has pointed out that the data from Central Prison, Bengaluru has shown that one toilet is available for 9.41 prisoners whereas, according to the prison manual, one toilet should be limited to only 6 prisoners.
The standard reportedly prescribed by the model prison manual lays down the provision of one common bathroom for 10 prisoners but in many jails in the state, one bathroom is used by approximately 15 prisoners. The court, according to a Bar & Bench report, has also directed the government to respond about the general cleanliness in all prisons.
On the issue of overcrowding, the court has said, "The State government must point out whether there are any standard norms regarding the size of the cells for various categories of prisons. If there is perpetual issue of overcrowding in the Central prison of Bengaluru, State to place on record whether there are any proposals pending for constructing additional premises for the Central Jail."
B&B has also reported that the court has inquired about provision of nutritious food inside jails and whether there is any quality control on the food prepared. "State should explain whether opinion of experts has been taken for finalising the categories of food items provided to the prisoners and quantity also", directed the court.
The High Court Bench has also taken cognisance of vacant positions of the medical staff and has directed the government to fill up these posts as an immediate measure. It has also ordered the State to consider whether some of the staff members attached to the hospital can be transferred to prisons in the state. The matter will be next heard on June 4.
Noting the seriousness of prison conditions, recently the Apex Court has asked the Tihar Jail (Delhi) authorities to file an affidavit in a matter related to three death row convicts who were found to be in an intoxicated condition inside their cell and were allegedly beaten up by the police officers, reported SabrangIndia.
In addition to the alleged police excesses, the court has also asked Tihar to disclose information about CCTV cameras, budgetary allocations made for it, information about circumstances, materials, such as tobacco pouches or any other contraband/such things that find their way inside the jail premises and what kind of preventive and other measures are being taken by the jail authorities.
Related:
SC seeks affidavit from Tihar Jail authorities over police excesses
CCTV cameras in Police stations: SC discontent with Centre, States and UTs
TN custodial death report indicts police, hospital staff and jail authorities