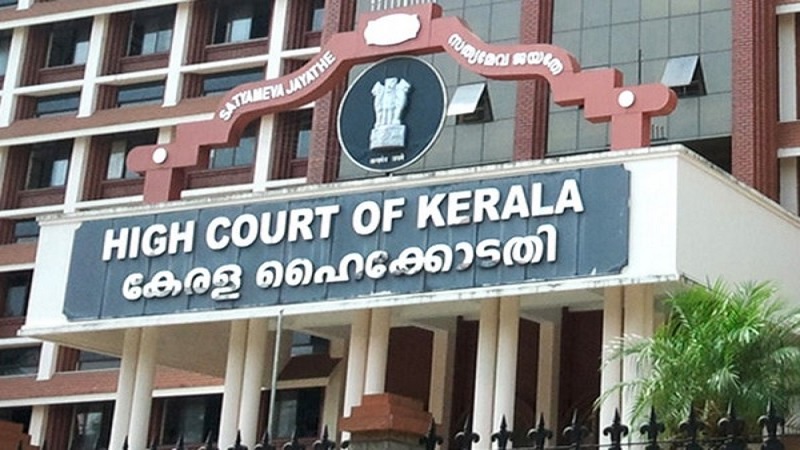 Image Courtesy:zee5.com
The High Court of Kerala, on November 6, quashed criminal proceedings that were initiated against a former MLA while observing an individual's right to lead a peaceful and non-violent procession. Former Kerala Assembly MLA Dominic Presentation was charged for being part of unlawful assembly under section 143 [unlawful assembly], 147 [rioting], 283 [Danger or obstruction in public way or line of navigation] r/w 149 [unlawful assembly with common object] of the Indian Penal Code. He was charged as he was deemed to be causing obstruction to general public and vehicles by conducting the procession in allegiance to a human rights protection procession in protest of arrest of two Dalit girls.
The petitioner contended that no case was made out to show that the procession was conducted to overawe by criminal force or to resist execution of any law. The petitioner also placed reliance on Kameshwar Prasad and Others v. State of Bihar and Another (1962 KHC 560 = AIR 1962 SC 1166) whereby the high court had held that a demonstration is a visible manifestation of the feelings of sentiments of an individual or a group. It is in effect therefore a form of speech or form of expression because speech need not be vocal since signs made by a dumb person would also be a form of speech. It was ultimately held that there are peaceful and orderly demonstrations which would fall within the freedoms guaranteed under Articles 19(1)(a) and (b).
While deciding the case, the single judge bench of Justice MR Anitha, considered that even though the procession had caused obstruction to vehicles and pedestrians, it did not at any point turn noisy or disorderly and was rather peaceful and non-violent. Hence, the court concluded that the acts of the petitioner were protected under Articles 19(1)(a) and (b) of the Constitution. Thus, the criminal proceedings were quashed.
The Shaheen Bagh juxtaposition
The view expressed by the Kerala High Court can be applied to the Shaheen Bagh case as well. The main contention was that the sit-in protest was obstructing vehicular traffic and was also causing inconvenience to pedestrians; albeit by a non-violent and peaceful protest.
The Supreme Court bench comprising Justices S.K. Kaul, Aniruddha Bose and Krishna Murari while passing a judgment against the Shaheen Bagh protest, observed that the foundation of India can be traced back to when seeds of protest were sown deep, however, "the erstwhile mode and manner of dissent against colonial rule cannot be equated with dissent in a self-ruled democracy".
The court, while appreciating the existence of the right to peaceful protest against a legislation, held that "public ways and public spaces cannot be occupied in such a manner and that too indefinitely. Democracy and dissent go hand in hand, but then the demonstrations expressing dissent have to be in designated places alone".
Aside from that, the court even questioned why the administration did not take any action on its own and waited for the intervention of the courts to clear out the protests; a rather perilous suggestion in times when the administration has indulged in brute force and high-handedness (read Uttar Pradesh anti-CAA protests, Jamia Millia Islamia violence).
What the court could not consider was the fact that a protest is a mark of dissent which is supposed to cause a disturbance and is meant to shake the administration and government, albeit in a peaceful manner. There come times when the acts of an elected government as well warrant a civil unrest which is demonstrative of the discontent of the electorate that elected the government in the first place. The Court did appreciate the right to protest but did not appreciate how this sit-in protest went on for days in an absolutely non-violent manner, maintaining a peaceful demeanour and largely maintaining decorum even in a public space, causing no more encumbrance than occupying some space to express dissent.
Notably, While the protesters had blocked a stretch of GD Birla Marg, a road that connects Delhi to Noida in Uttar Pradesh, a Scroll report showed that the Delhi and Uttar Pradesh police had barricaded two alternative routes that could have been used by commuters. The police could not explain the blockade, merely citing 'security reasons'.
The Kerala High Court's observation that "even though the procession had caused obstruction to vehicles and pedestrians, it did not at any point turn noisy or disorderly and was rather peaceful and non-violent" can be resounded here.
The Kerala High Court order may be read here
The Supreme Court judgment may be read here
Related:
Democracy dies when it's streets fall silent: Activists on the right to protest
We shall not be intimidated, we shall not be silenced: Mahila Ekta Yatra
Right to protest, not an absolute law: SC