Five persons in Kerala were arrested and convicted of holding a meeting of SIMI ( Students Islamic Movement of India) a banned organisation in 2006. The special court for the National Investigation Agency had sentenced them to RI (rigorous imprisonment. )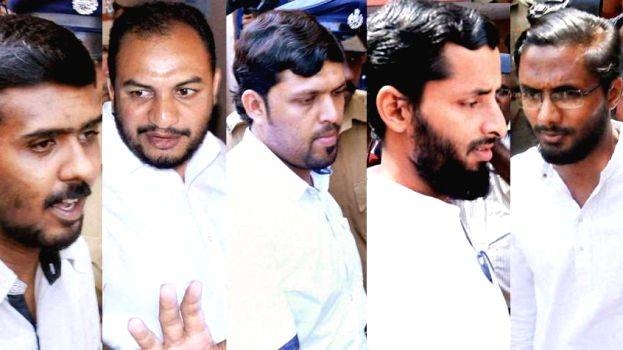 Image from keralakaumudi.com
And now after 12 years, the High Court of Kerala has acquitted all the five persons citing lack of evidence to prove the conspiracy charges levelled against them.
The five persons acquitted are Shaduly, alias Haris Abdul Karim, a native of Erattupetta, Abdul Rasik of Erattupetta, Anzar Nadvi of Aluva, Nizamuddin of Panayikulam and Shammas of Erattupetta.
Of these 5 persons Shaduly and Rasik were sentenced to 14 years of RI while the other for 12 years and convicted them under 124 (a) sedition and under the Unlawful activities (Preventions) Act. The High Court had however allowed the 5 accused to challenge the verdict of the NIA special court. And their case had begun on March 18, 2019 which was covered by TwoCircles: Trial begins in 2006 Independence Day seminar case in Kerala High Court
And after hearings and failure of the prosecution to produce evidence that the 5 persons mentioned above indulged in seditious speeches and distribution of anti- India materials inciting hatred; the bench comprising Justice A.M. Shaffique and Justice Ashok Menon has acquitted the 5 on 12th April, 2019 , Friday.
The bench also observed that the NIA special court has committed a serious error in convicting the accused.
No compensation has been announced for the 5 persons who were falsely convicted.
Courtesy: Two Circle