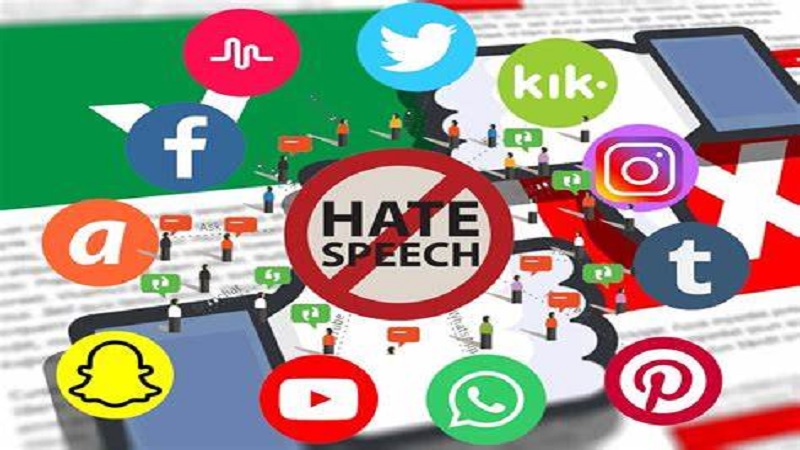 Image Courtesy:debuglies.com
Madhya Pradesh police say that the situation in Khargone has returned to normalcy. However, hate persists on social media, and chat services such as WhatsApp, where toxic content is shared and forwarded without verification everyday. What is most concerning though is that while the police are aware of the proliferation of hate online, the district administration has either not understood the gravity of such messages, or chosen to remain indifferent to it.
Recently a video circulated on WhatsApp showed a group of women in Ubdee swearing to boycott Muslim shopkeepers. In the video, women at the Radha Vallabh market had a "swearing-in" ceremony in Ubdee village of Khargone. Addressing a Hindu God, they pledged not to buy goods from any Muslim shop, nor sell their products or services to any person from the Muslim community. "Today, we pledge that we will not buy cloth, chappal or any other item from vidharmiyon [blasphemers]. We will also not sell anything to them. Lord Mahakaal, give us the strength to come through on this promise," the group said in Hindi. Before starting bhajans, the group asserted unity, resolved to "correct them" and create a new society.
Another audio note narrated a man threatening shopkeepers to not cater to minority customers. The near-4 minute video narrated an entire phone call between a local shopkeeper and an aggressive caller who demanded that local shops stop dealing with Muslim customers. The medical shop owner in the district was threatened for selling his products to Muslim women. The caller who called himself "an artist" said he's calling all shop-owners in Khargone to demand that people not sell their products to people from the minority community. "Muslims should buy these items from their own shops," he said. The shopkeeper tried to placate the anonymous caller but he refused to listen. Like the women, the caller voiced the same sentiment that "the other" needs to be "corrected".
"We should not try to understand Muslims. Hindus are surviving due to curfew. Muslims are not scared of the government," said the caller before directing the shopkeeper to put up a board saying "Muslims not allowed". The rattled shopkeeper finally said he will keep the shop closed for some days to circumvent such discrimination by his own hands.
It may be clarified that there was no way to verify or even locate the two people on the call. However, the language and tone of the entire conversation incite communal discord that has led to targeted attacks such as those during Ram Navami and Hanuman Jayanti.
Is the state cognisant of this soft-targeting?
For those new to social media or unaware about its navigation, such forwards become dangerous threats that imply an unrest in society. Considering the communal tone of such media, administration and police at the local level should be actively involved in battling such forms of hate. Yet, conversations with the Khargone administration showed that far from addressing this issue, officials do not even consider these forwards a threat.
When asked about the circulation of such videos and audio notes, District Magistrate Anugraha P. dismissed the messages as "rumours" and asked the media not to encourage them. When asked about measures to address such online forms of hate she said, "For now, we have Section 144 in place. As for these messages, these are only rumours and should be ignored."
This despite wide coverage in recent years of how WhatsApp message have caused mob lynchings by spreading rumours that people are abducting small children. The response also shows the lack of initiative by the state and central government in addressing these forms of hate. The app, after widespread anger from the Indian community, made provisions to indicate how messages are "forwarded" and "forwarded many times". However, the municipal administration still needs to be sensitised about the same.
On the other hand, the police are better aware about the power of social media. Bhopal Superintendent of Police Rohit Kashwani said that the police's social media team is notified about such forms of hate and are instructed to regularly post and keep an eye on social media. When asked about the violation of Muslims' and shopkeepers' right to Article 14, 15 and 16 of the Constitution, Kashwani said shopkeepers have been assured of their safety.
"Whoever approaches us with worries, we allay their fears. The social media team is constantly monitoring the situation and whenever we come across such hate we file an FIR under relevant sections," said Kashwani.
When asked about directions from the Madhya Pradesh administration, there seemed to be no order at the SP-level. Brief inputs from ground suggest that the situation in Khargone has calmed down after the Ram Navami attacks. However, with no initiative at the administrative-level, social media hate still requires due addressal.
Related:
The changing anatomy of hate speech and communal violence
Now a demolition drive in Jahangirpuri?
Curfew back in place after Madhya Pradesh police record first death in Khargone
Khargone's Muslim outfits accuse police of only arresting Muslims
Did Kapil Mishra's Ram Navami speech incite communal violence, demolition drive in Khargone?