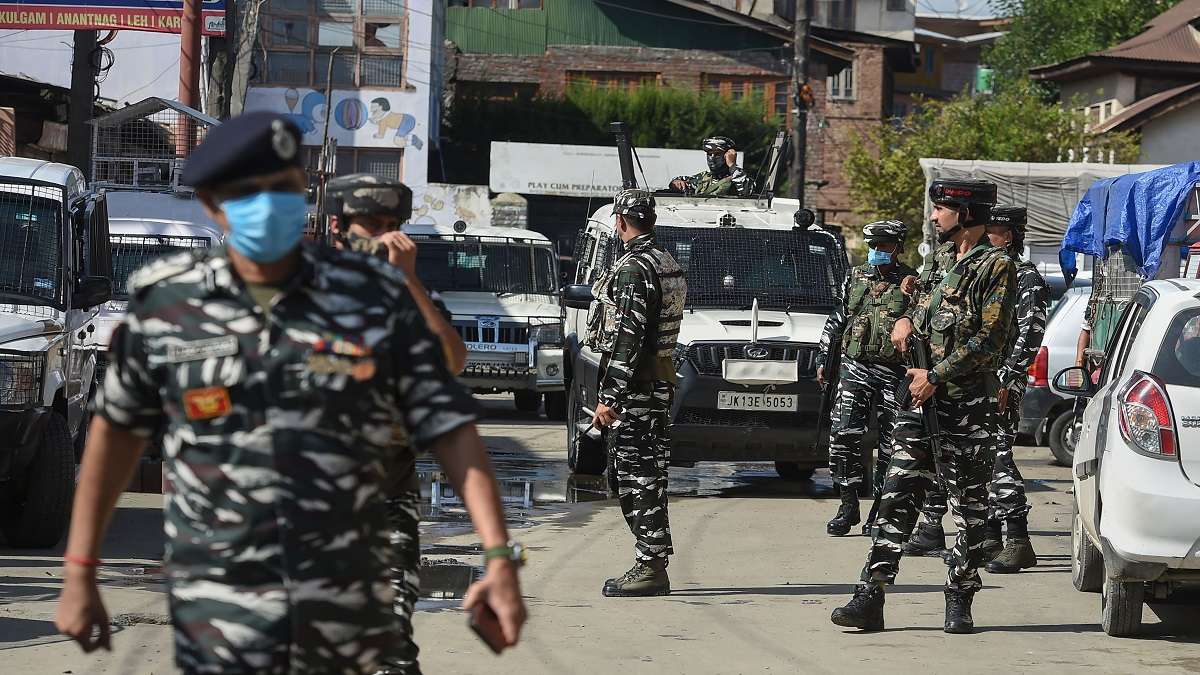 Despite an utopian opinion written by Union Minister Jitendra Singh in August that "with end of Articles 370 and 35 (A), there's peace, hope and democracy in J&K" and that in the past two years the UT has moved "forward on multiple parameters", the senseless killings on the streets continue to fuel fear among the residents.
On October 5, multiple attacks in Srinagar marked another spike in killings of innocent citizens. The killings were by suspected militants, and have once again exposed the holes in the "there is security and safety" theory of the establishment. According to news reports, the latest victims include
– Makhan Lal Bindroo, a well known Kashmiri Pandit businessman who ran two medical stores in Srinagar including one started by his family in 1947
– Virendar Paswan, a resident of Bhagalpur in Bihar, who had just come to the Union Territory to earn a living and worked as street food vendor in Srinagar, and
– Mohammad Shafi Lone who was a resident of Naidkhai village, and headed Sumo Car Stand, an association of taxi owners in Shahgund village in Bandipora.
They were shot dead in separate attacks.
Strongly condemn the brutal killing of Makhan Lal Bindroo, owner of Bindroo pharmacy in Srinagar.
Late Bindroo stayed here in trying and difficult times and continued his service to the locals despite odds.
No words to condemn such a heinous and shameful act.

— M Y Tarigami (@tarigami) October 5, 2021
This burst of attacks by suspected militants come close on the heels of a similar attack on Saturday in Srinagar where two other civilians were reportedly shot.
On Tuesday evening, Makhan Lal Bindroo (65) was shot dead outside his shop Bindroo Health Zone, near Iqbal Park in Srinagar, reported IE. His original store Bindroo Chemists, had been set up by his family in 1947 at Hari Singh High Street in Srinagar, and the businessman was well known. According to news reports, the Bindroo family had opted to stay back in Srinagar even when many Kashmiri Pandit families left the Valley as militancy peaked. Police said that "terrorists fired upon Makhan Lal Bindroo near Iqbal Park" and that he "shifted to hospital where he succumbed to his injuries." His killing is likely to have a long term impact for the community, as well as the UT's administration.
Condemn the killing of Shri M L Bindroo who chose to stay back in Kashmir even during peak insurgency. Such acts of violence have no place in our society. May his family find the strength to deal with this loss.

— Mehbooba Mufti (@MehboobaMufti) October 5, 2021
The next attack was carried out barely an hour later, and Virendar Paswan, the street vendor selling golgappas on a handcart at the Madeen Sahib area in Hawal, was shot dead, also by suspected militants. The third attack also by "suspected militants" claimed the life of Mohammad Shafi Lone at Shahgund village in Bandipora. "Lone, a resident of Naidkhai village, headed Sumo Car Stand, an association of taxi owners in the area" stated news reports.
Mohd Shafi Lone of Naidkhai becomes the third casualty this evening. He was shot dead a short while ago in Bandipore district of North Kashmir. Even the words of condemnation & condolence after these militant attacks start to sound hollow. May Allah grate the deceased Jannat.

— Omar Abdullah (@OmarAbdullah) October 5, 2021
J-K Lt Governor Manoj Sinha has expressed "deep anguish" at Bindroo's killing saying, "I strongly condemn this cowardly act. My deepest condolences to the bereaved family. Perpetrators of this heinous act will be brought to justice very soon."
Related:
Jammu and Kashmir: Press Council of India to investigate intimidation of journalists
Will events following Syed Ali Shah Geelani's death impact Kashmir politics?