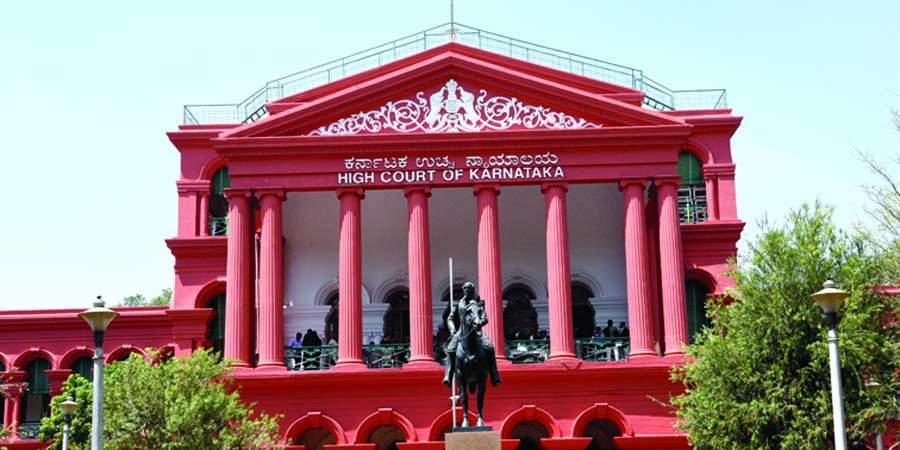 The Karnataka High Court has asked the court's registry to immediately appoint a Judicial Officer to the courts designated for hearing cases under Unlawful Activities (Prevention) Act (UAPA).
It was brought to the court's attention by the Registrar General that out of the 4 courts dealing with UAPA cases, 2 are vacant, for which concurrent charge is held by other judicial officers. The Registrar General stated that though the process of appointing regular judicial officer is under consideration, it will be appropriate if the 56 pending cases in Bengaluru urban District can be transferred to designated special court (CCH-50) which has a pendency of only 23 cases.
The bench comprising Chief Justice Abhay Oka and Justice S Vishwajith Shetty suggested thus, "If the said suggestion to be implemented, immediate steps will have to be taken to appoint a judicial officer for presiding over CCH-50. A copy of this order be forwarded to the Registrar General of this court".
The hearing was for a petition filed by a lawyer Vaseemuddin A, who sought directions from the court for setting up another special court for trial of UAPA cases. the petitioner stated that these special courts were needed to deal with chargesheets filed by the National Investigating Agency (NIA), since the delay caused in trials of these cases led to accused persons languishing in jails for considerable time.
The order may be read here:
Related:
Revisiting Northeast Delhi a year after the February 2020 pogrom
Bombay HC upholds bail to alleged ISIS member Areeb Majeed
J&K HC: Notice issued in plea challenging "maximum" period of detention under PSA