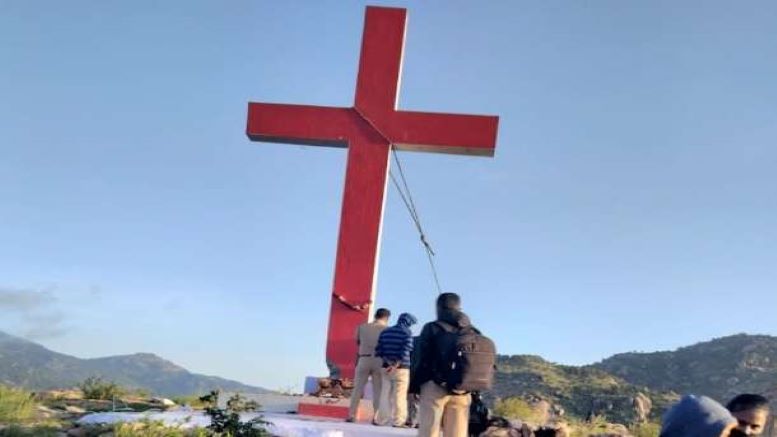 Representation Image

The Karnataka High Court has dismissed a petition filed by an individual seeking direction against illegal construction of two crosses. A division bench of Chief Justice Abhay Oka and Justice Suraj Govindraj was hearing a petition filed by one P Rudesh stating that there were two crosses on a hillock in Chitradurga area that are constructed illegally.
The bench termed the petition to be motivated and said, "On plain reading of both paragraphs it is obvious that the petitioner is not pro bono litigant. The petitioner obviously wants to target a particular religion," reported LiveLaw.
The petitioner said that there were dharnas held by Hindu groups against the illegal constructions. To this, the court retorted that they get many petitions of encroachment on government property of Hindu temples. The bench asked, "It is a matter of record on the suo moto PIL regarding illegal religious structures all religions have created illegal religious structures in the state, so can you say that communal disharmony is created only because of the erection of two crosses?"
The petitioner also claimed that the gathering before the crosses on Sundays caused pollution. However, the court dismissed all such assertions and termed the petition to be motivated and targeted towards one religion.
Related:
Yet another demand for ASI survey in UP, plea to look for idols buried under mosque
Gujarat's anti-conversion law reflective of a patriarchal and prejudiced mindset: Fr. Cedric Prakash
Don't compare Kumbh Mela to Markaz event: Uttarakhand CM Tirath Singh Rawat