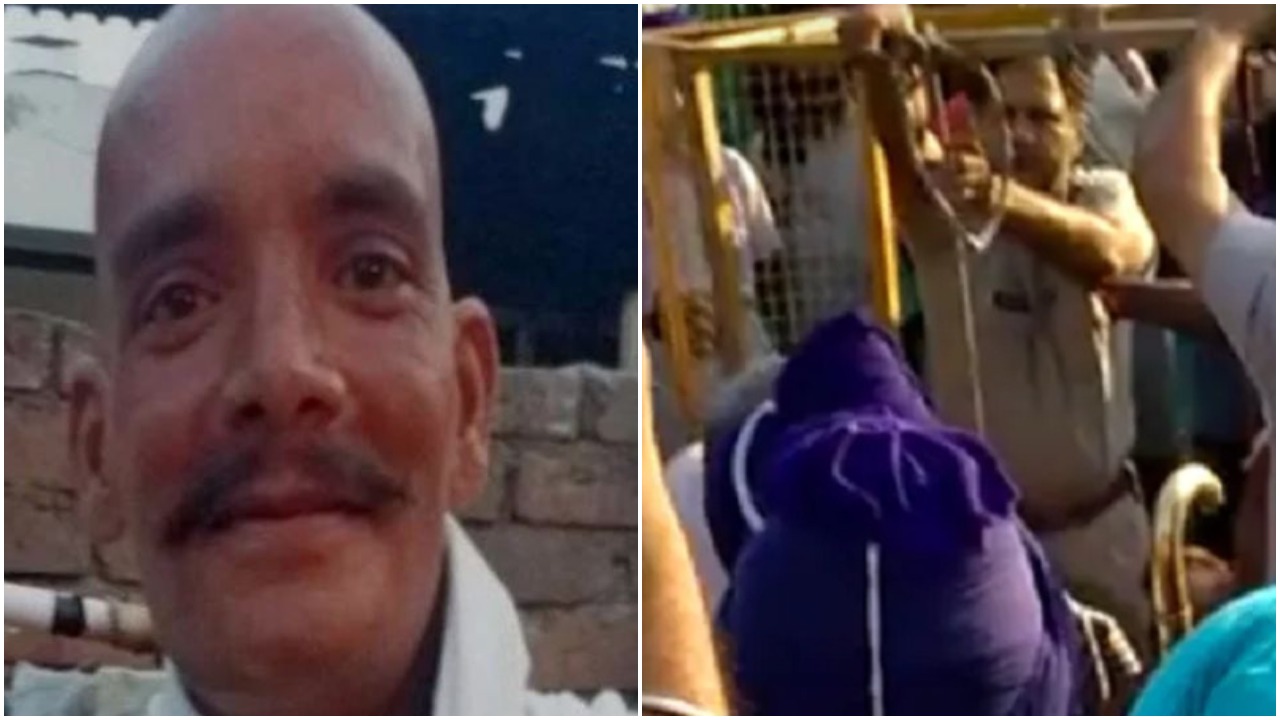 Distressed over the news that villagers were not allowing the cremation of the body of the Dalit farm worker whose mutilated body was found at Kundli border, the National Commission for Scheduled Castes (NCSC) Chairperson Vijay Sampla has written a letter to the Director General of Police (DGP) Punjab.
In his letter, he has brought attention to Satkar Committee opposing to the cremation as the deceased was accused of disrespecting Guru Granth Sahib (holy book). Sampla has clarified that until police investigation does not find out whether he did disrespect the holy book, he should not be considered guilty of the offence. He also pointed out that there are videos of members of Nihang community where they can be heard saying that the deceased was running away with a copy of Sarvaloh Granth Sahib and not Guru Granth Sahib.
Sampla has asked Punjab DGP to ensure that the cremation of the deceased is done as per Sikh rituals.
"I have heard stories about the kind of atrocities that would be carried out by the Taliban and the ISI, but these kinds of things would not happen in our country. They do now. It is heartbreaking," Sampla told Indian Express.
ਸਿੰਘੂ ਬਾਰਡਰ ਕਤਲ ਮਾਮਲੇ ਨੂੰ ਲੈ ਕੇ SC Comission ਦੇ ਚੇਅਰਮੈਨ Vijay Sampla ਨੇ ਜਥੇਦਾਰ ਨੂੰ ਲਿਖੀ ਚਿੱਠੀ ???????????https://t.co/0oBu6mDg2O pic.twitter.com/6araSqyYdI

— Vijay Sampla (@thevijaysampla) October 18, 2021
Background
On October 15, reports of a gruesome murder of a Dalit daily wage labourer, identified as Lakhbir Singh, came from Kundli border, near the farmers protest site. One Sarabjit Singh has been arrested as an accused in the case after he surrendered before the police for the brutal crime. Sarabjit has been accused of cutting off the hand of Lakhbir, torturing him until his last breath and then hanging his body to a police barricade behind the farmer protest site area.
The Nihangs, a section within the Sikh community, claimed that members had reacted in response to the victim's attempt to insult their holy text Guru Granth Sahib.
Lakhbir was a Dalit labourer was married with three daughters between 8-12 years of age. His death has been recorded in many viral videos recorded by the group wherein the man talks about being in pain. The news of his death for the crime of offending religious sentiments has offended many people who have started the hashtag "Justice for Lakhbir Singh".
Related:
Kundli murder accused remanded to week-long custody
Kundli murder: Plea in SC seeking removal of farmers from protest site
Kundli murder in no way related to the farmers' struggle: Farmer leaders