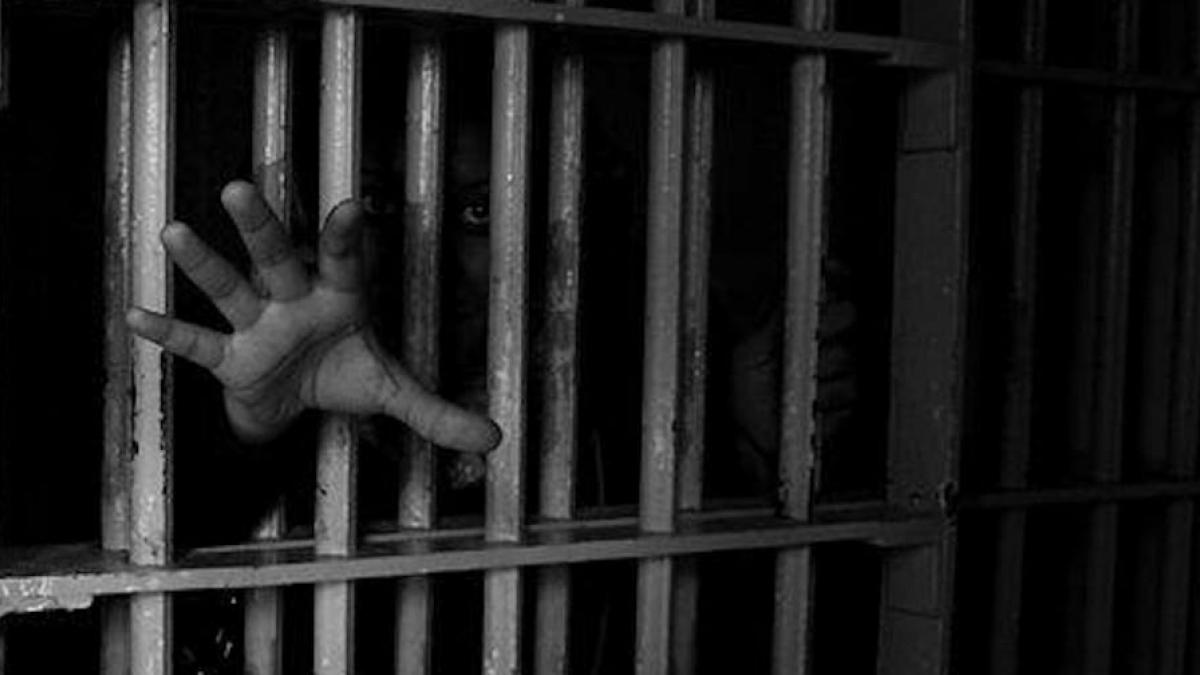 In another disturbing case of custodial death in Gujarat, a man was allegedly illegally confined and beaten to death, and the accused policemen are now absconding. The incident has taken place in Mundra police station in Kutch district, where three persons were detained in a suspected case of a house break-in. While the two others, residents of Samaghogha were also allegedly brutally assaulted in custody, they have been admitted to a hospital in Bhuj, the third person succumbed to his injuries.
As per the FIR registered by a distant cousin of the deceased, Arjan Gadhvi was taken to government hospital in Mundra where doctors pronounced him dead. The police have filed an FIR against constables Shaktisinh Gohil, Ashok Kannad and Jaydevsinh Jhala as per the complaint.
The complainant, Devraj has stated in the FIR, "We found Shaktisinh Gohil sitting alone in an office… Arjan was seated on the floor. Shaktisinh told us to ask Arjan if he had committed any theft or not…Arjan told us that he had not committed any theft but Shaktisinh Gohil, Ashok Kannad and Jaydevsinh Jhala had brutally beaten him up and had even given him electric shock. He said that they had even pushed petrol-soaked pieces of cloth in his rectum," reported Indian Express.
As per the FIR, Arjan showed Devraj his swollen feet and said "I (Arjan) have reached my limit. I am unable to even walk". When a lawyer approached Shaktisinh Gohil asking if they had arrested Arjan or gotten his remand, he was told that Arjan would be released the same evening, but next they heard from the police that he had died in custody.
Superintendent of Police, Kutch (west), Saurabh Singh said a case of murder has been registered against three head constables. "We have registered the FIR as per complaint filed by the relative of the victim… We have registered a case of murder against the three head constables and sent the body to Jamnagar for post-mortem," Singh told IE.
The family members of Arjan have refused to claim the body of the deceased until the constables are arrested.
Vijay Gadhvi, president of Akhil Kutch Charan Sabha, an organisation of Gadhvi community in Kutch has demanded investigation into the role of the police station officer as well, apart from the three accused.
As per National Crime Records Bureau (NCRB) 2019 report 'Crimes in India', Gujarat has the highest number of police personnel arrested (14) for custodial deaths and second highest number of reported custodial deaths (10) in the country. The report pointed out that most people who died in custody in Gujarat were not on remand and the explanation given by Gujarat for this is that the deaths have been caused by suicide, illness or by road accident. The national tally of custodial deaths for the years 2019 was 53 deaths.
Related:
Prima facie attempt to safeguard prison officials: Kerala HC on Custodial Torture Report
Kerala HC takes note of custodial torture of convict serving life sentence