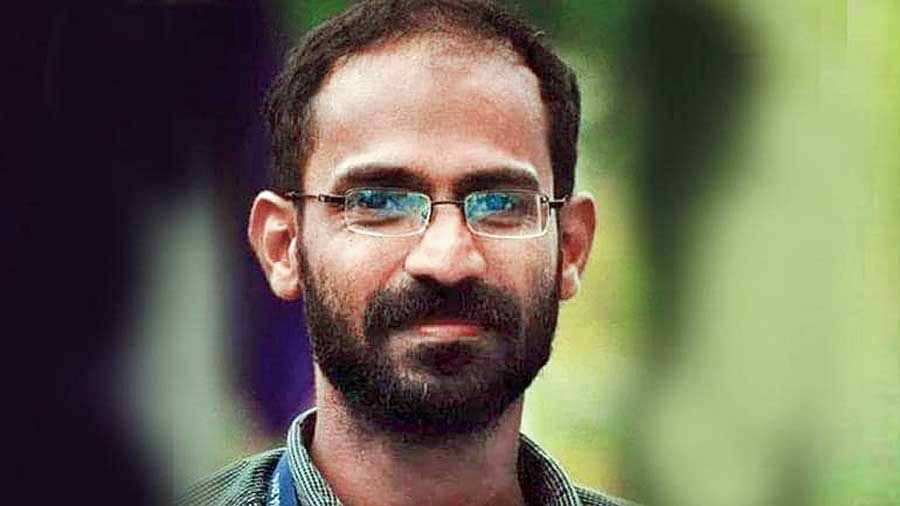 An urgent application has been moved by Kerala Union for Working Journalists (KUWJ) in the Supreme Court on January 29, seeking journalist Siddique Kappan's immediate release for five days from Mathura jail to meet his 90-year-old ailing mother, Kadija Kutty. The matter is yet to be listed before the Supreme Court for hearing, reported The Wire.
On January 22, the Supreme Court had allowed his nonagenarian mother to interact with him via video conferencing but according to Bar & Bench, the call could not materialise as she was "weak and extremely sick at the scheduled time."
The Union also requested the Registrar General for early listing of the plea stating that the "days of the mother of the accused aged 90 in this world are limited as per medical opinion and it is her last wish to see her son, which she expressed repeatedly to her daughter in law Raihanath by broken words and signs in tears."
During the previous hearing, Solicitor General Tushar Mehta had assured the Court that the Government will take care of the request and allow the incarcerated journalist to speak to his mother. Thereafter, Bar & Bench reported that even though the Mathura Jail authorities arranged the call, his mother could not look at the mobile screen and respond, because she was critical in the hospital.
Kappan and three others, have been in custody since October 5 last year after the Uttar Pradesh Police arrested them on their way to Hathras after the gang rape and murder of a 19-year-old Dalit girl. The Journalist Union had filed an additional rejoinder application in the top court rebutting all allegations made by the Government against him for his alleged links with the banned Students Islamic Movement of India (SIMI) and the Popular Front of India (PFI).
As per LiveLaw reports, the application also stated that Siddique was willing to undergo scientific tests, including a Narco analysis test to prove his innocence in every respect and also ready to place on record all his bank accounts. This will be taken up by the court in another five weeks.
For now, the applicant Union awaits this matter to be listed before the top court to decide if he should be granted interim bail for five days to meet his terminal mother.
Related:
Siddique Kappan not linked to PFI, ready to undergo scientific test: KUWJ to SC
Siddique Kappan used "journalist cover" to disrupt law & order: UP Gov't to SC