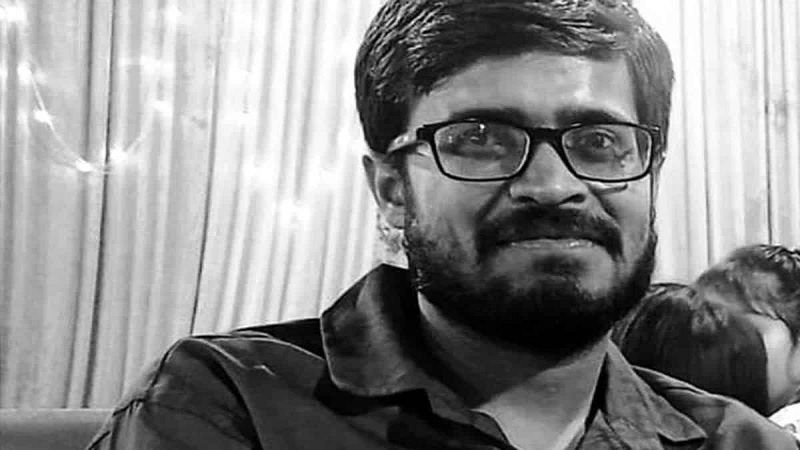 Image Courtesy:siasat.com
Shiv Kumar, a labour activist and associate of Dalit labour activist Nodeep Kaur, has been granted bail by a local Sonipat court in all three cases registered against him, reported LiveLaw.
While he was granted bail in two cases registered under extortion charges yesterday on March 3, the local court let him off in connection with the third FIR on March 4.
While he got bail in two cases from Sonepat local court yesterday (March 3), in the third case registered against him, the Bail has been granted today.

With this, he has got bail in all the three cases filed against him and is likely to walk out of jail.

— Live Law (@LiveLawIndia) March 4, 2021
President of Mazdoor Adhikar Sangathan, Kumar was arrested on January 16, a few days after the arrest of Nodeep Kaur, for allegedly violently protesting the harassment of factory workers in the Kundli Industrial Area in Sonipat on January 12.
According to a report in the IE, on February 19, the court had directed the SP, Sonipat Jail, to get Kumar examined at a hospital, after his father, Rajbir, told the court that Kumar had been subjected to "police torture". The Government Medical College and Hospital (GMCH), Chandigarh, had submitted its findings to the Punjab and Haryana High Court on February 25, concluding that he had multiple fractures.
The GMCH has put on record that Shiv Kumar's medical examination "showed multiple injuries, including at least two fractures on his left hand and right foot, caused by blunt object / weapon". The injuries are noted to be "more than two weeks old", in the report. Shiv Kumar was arrested on January 16, since then, not much news was reported about his condition, nor was it known if he had been allowed medical care, access to a lawyer etc.
Three Human Rights organisations, Human Rights Defenders Alert, Commonwealth Human Rights Initiative and National Dalit Movement for Justice have written to the National Human Rights Commission over Shiv Kumar's "abduction, illegal detention, arbitrary arrest and custodial torture". The matter related to Kumar's alleged custodial torture will be heard on March 16.
Meanwhile, his co-accused Nodeep Kaur was granted bail on February 26 by the Punjab and Haryana High Court while hearing her application clubbed with the suo motu case registered in connection with her alleged illegal confinement. The High Court will continue to hear the matter about her illegal detention and alleged custodial torture.
Speaking to the media after her release from Karnal jail, Kaur had said "Shiv Kumar's condition is very bad. He wasn't even there on the 12th (January). Yet he was arrested and thrashed brutally. He has not been shifted to a hospital despite orders."
The order may be read here:
Related:
Jailed labour rights activist Shiv kumar has multiple injuries: Medical report
Nodeep Kaur case: NHRC seeks report from Haryana Police over alleged custodial torture
Will return to sit with farmers at Singhu protest site: Nodeep Kaur
Punjab and Haryana HC grants bail to Nodeep Kaur