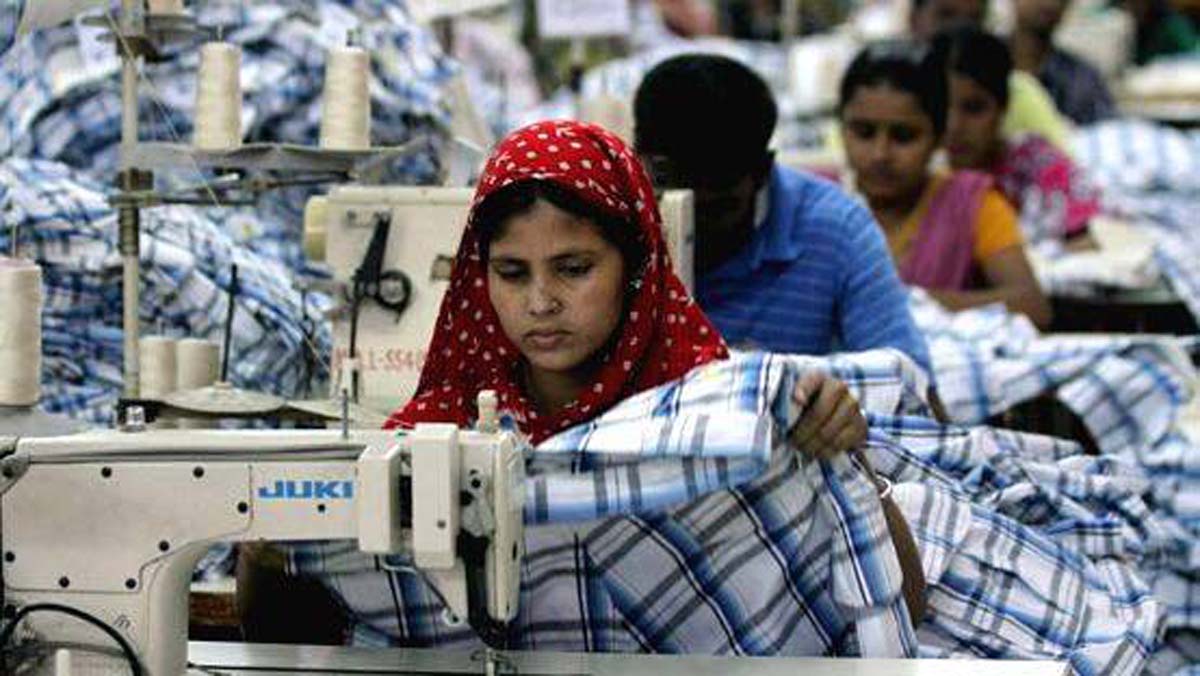 The Parliament introduced labour codes on September 19 to consolidate and amend labour legislation in the country. The four codes, the Code on Wages, 2019 (already passed), the Industrial Relations Code, 2020, the Occupational Safety, Health and Working Conditions Code, 2020, and the Code on Social Security, 2020 are set to replace forty-four labour laws. Taking advantage of suspension of MPs, the Central government passed these Bills in the Rajya Sabha also without discussion.
These legal changes could have a huge impact on workers, many of whom lost their livelihoods during the coronavirus lockdown. The situation is particularly dire for informal workers, including migrant workers.
A national survey of over 11,500 informal workers conducted by ActionAid Association in May 2020 showed the acute distress of workers in the past few months. It found that more than 78 percent respondents reported a loss of livelihood and over 48 percent respondents did not receive any wages after the lockdown.
In India, the informal sector forms the majority of labour share. As per the Periodic Labour Force Survey 2017-18, 90 percent of India's workers are engaged in informal sectors. Thus, it is imperative to ensure that the labour laws prioritise the protection, well-being, and rights of informal sector workers.
However, the labour codes, in their present form, do not adequately address issues of informal workers. They risk perpetuating labour segmentation. This means that a small percentage of regular workers would have access to fixed work, assured wages, and social security, while the rest in the informal economy and contractual employment are pushed further into insecurity.
From workers' wages and bargaining capacity with employers to health and safety at the workplace, these amendments impact almost all aspects of their lives. Yet, the changes will be unilateral in nature if the renewed bills are not thoroughly discussed before the Parliament passage. The Codes' changes could violate the tripartite mechanism, reduce space for feedback from states on this concurrent subject, and undermine workers' rights.
The Industrial Relations Code, 2020
Criteria for registration:
"(2) No Trade Union of workers shall be registered unless at least ten per cent of the workers or one hundred workers, whichever is less, engaged or employed in the industrial establishment or industry with which it is connected are the members of such Trade Union on the date of making of application for registration.
(4) A registered Trade Union of workers shall at all times continue to have not less than ten per cent of the workers or one hundred workers, whichever is less, subject to a minimum of seven, engaged or employed in an industrial establishment or industry with which it is connected, as its members."
Problems:
Registration of Trade Unions such as numbers of workers engaged or employed.
The Constitution of India guarantees the citizens a fundamental right to form associations or unions. Any compulsory condition for registration of trade unions would be the violation of basic and fundamental rights given by the Constitution.
Chapter on Standing Orders:
"The provisions of this Chapter shall apply to every industrial establishment wherein three hundred or more than three hundred workers, are employed, or were employed on any day of the preceding twelve months."
Problem:
The standing orders compel the employer to recognise and implement Labour Codes provisions, employee's terms and conditions to minimise workers' exploitation. Therefore, the chapter of Standing orders should be applied on each and every industrial establishment where ten or more workers are employed. Increasing the threshold to three hundred or more workers will allow smaller establishments to not formulate standing orders.
Preparation of draft standing orders by employer and procedure for certification:
"The employer shall consult the Trade Unions or recognised negotiating union or members of the negotiating council relating to the industrial establishment or undertaking, as the case may be, in respect of the draft of the standing order and thereafter forward the draft of the standing order electronically or otherwise to the certifying officer for certification."
Problem:
There must be a proper mechanism and format in proposed code for engaging with workers while finalising the Standing order. The certifying officer should be proactively seeking objections from workers and their trade unions. There must be effective consultation and opportunity for every worker to understand and express their opinion on draft standing orders.
Prohibition of strikes and lock-outs:
"No person employed in an industrial establishment shall go on strike, in breach of contract without giving to the employer notice of strike within fourteen days of giving such notice."
Amendment impinges on workers' rights to organize legal strikes.
In cases where strikes are organized against imminent endangerment to lives of workers, the notice to the employer should be sent within a few hours' time. Earlier, only workers engaged in public utility services were required to give a notice to the employer of at least 14 days. This is now being extended to all factories, without any explanation in the bill.
Special Provisions Relating to Lay-Off, Retrenchment, And Closure in Certain Establishments:
"The provisions of Chapter X related to lay-offs, retrenchments, and closure in certain establishments shall apply to an industrial establishment (not being an establishment of a seasonal character or in which work is performed only intermittently) in which not less than one hundred workers, or such number of workers as may be notified by the appropriate Government, were employed on an average per working day in the preceding twelve months."
Problem:
This provision leaves room for the threshold of not less than hundred workers to be revised upward through an executive order. Any provision that allows the Executive to change the threshold at a later date, will render the entire legislative process meaningless. This clause should be amended to remove the discretionary power provided to Central and state governments.
The Code on Social Security, 2020
Chapter 1: Preliminary
"It shall come into force on such date as the Central Government may, by notification in the Official Gazette, appoint; and different dates may be appointed for different provisions of this Code and any reference in any such provision to the commencement of this Code shall be construed as a reference to the coming into force of that provision."
Problems:
Instead of universalizing social security, the Code continues with limiting definitions.

Clause 2(6) retains old threshold of only those sites with 10 or more building and other construction workers

It includes only those establishments with 20 or more workers under the provisions for PF,

Excludes millions of micro and small enterprises from its ambit.

Current draft does not include household or household enterprise in the categories of employers or establishments.
This must be changed to include household units as employers as the household is a site of work and employs workers including but not limited to domestic workers.

Chapter 2: Social Security Organisations
"The Central Government may, by notification, constitute, with effect from such date as may be specified therein, a Board of Trustees of the Employees' Provident Fund to be called the Central Board, for the purposes of Chapter III and the provisions of this Code relating to that Chapter, for the administration of the funds vested in it in such manner as may be prescribed by the Central Government,"
Problems:
No mention of ensuring equal women's representation on the Central board.

No framework to include SC/ST/OBC and female representatives on the Board of Trustees of the EPFO.

No specificity on how sectoral representation would be ensured in the Unorganised Workers' Board.

Creates a multiplicity of structures without specifying the hierarchies among them.

Does not talk of a minimum social security entitled to all workers.
In some cases, such as with the National Social Security Board or the State Unorganised Workers' Board the functions and accountability of the boards has not been clearly established and has been left to delegated legislation.
According to the Ministry, the Code intends to provide comprehensive social security. However, the creation of separate mechanisms and structures for the organised sector and the unorganized sector does the opposite.
Chapter 5: Gratuity
"For every completed year of service or part thereof in excess of six months, the employer shall pay gratuity to an employee at the rate of fifteen days' wages or such number of days as may be notified by the Central Government, based on the rate of wages last drawn by the employee concerned."
Problem:
Lack of clarity in contractor/ employer responsibilities makes it difficult to ensure accountability and protect workers from violations.
Workers' representatives and the Standing Committee recommends that the time limit of five years for payment of gratuity be reduced to one year. This will allow the provision to be extended to all kinds of employees including contract labours, seasonal workers, piece rate workers, fixed term employees and daily/monthly wage workers. As it is, the Code leaves out significant categories of workers.
The Committee also recommended making the Principal employer liable for payment of gratuity to employees when Contractors fail to do so. Currently, the Code does not delineate responsibilities of contractors and principal employers properly across the entire bill.

Chapter 6: Maternity Benefits
"No woman shall be entitled to maternity benefit unless she has actually worked in an establishment of the employer from whom she claims maternity benefit, for a period of not less than eighty days in the twelve months immediately preceding the date of her expected delivery."
Problem:
It is difficult to establish continuity of work for women in the unorganised sector for even a relatively short period of eighty days. The Code must instead imbibe universal nature of maternity benefits, otherwise a majority of women who work in the unorganised sector would be excluded from its purview.
Chapter 9: Social Security for Unorganised Workers, Gig Workers, and Platform Workers
"The Central Government may formulate and notify, from time to time, suitable social security schemes for gig workers and platform workers."
Problems:
No specification on the schemes and provisions of social security to workers.

Clause states that the Centre may formulate social security schemes for gig workers and platform workers.

Noted categories are retained in a broad and indicative manner.
The Code does not establish separate schemes or mechanisms for migrant workers' access to social security. It does not specify provisions for the portability of social security for inter-state migrant workers, which is a huge gap in the current context.

The Occupational Safety, Health and Working Conditions Code, 2020
Health Safety and Working Conditions:
"The employer shall be responsible to maintain in his establishment such health, safety and working conditions for the employees as may be prescribed by the Central Government."
Problems:
Does not properly recognize employer responsibility for maintaining health and working conditions

Needs clear accountability setting clauses for the employer.
Welfare Provisions:
"The employer shall be responsible to provide and maintain in his establishment such welfare facilities for the employees as may be prescribed by the Central Government."
Problems:
Workers have well defined rights in getting welfare facilities in the establishment where they worked. Government has important duties in enabling these welfare facilities for workers. The text used in this section diluted the role of the Government.
Special Provision Relating to Employment Of Women
"Women shall be entitled to be employed in all establishments for all types of work under this Code and they may also be employed, with their consent before 6 a.m. and beyond 7 p.m. subject to such conditions relating to safety, holidays and working hours or any other condition to be observed by the employer as may be prescribed by the appropriate Government."
Problems:
Bill is confined to working hours.

No provision for gender discrimination, atrocities, safety measures, etc. in recruitment transfer, promotion etc.

No provisions for needs of pregnant workers such as specific hours of rest, special safety precautions, health and nutritional aspects.
Inter-State Migrant Workers:
"This Part shall apply to every establishment in which ten or more inter-State migrant workers are employed or were employed on any day of the preceding twelve months."
Problems:
No mention of Contractor duties of Inter-State migrant workmen.

No mention of Principal employer's liabilities and responsibilities when Contractors fail in duties.
Offences and Penalties:
"Under this Code or such regulations or rules or bye-laws or standards, the employer or the principal employer of the establishment … shall be liable to penalty which shall not be less than two lakhs rupees but which may extend up to three lakh rupees, and if the contravention is continued after the conviction, then, with further penalty which may extend to two thousand rupees for each day till such contravention continues."
Problem:
Proposed imprisonment penalty not substantial enough to act as a deterrent.
Offences by employees (Section 106)
"If any employee employed in a workplace contravenes any provision of this Code or any rules or orders made thereunder, imposing any duty or liability on employee, he shall be punishable with penalty which may extend to ten thousand rupees."
Problems:
Employee should not be prosecuted unless so demanded by the Chief Inspector-cum-Facilitator/ the District Magistrate.

Employee should be provided a fair opportunity to defend their case.

Union/collectives should be consulted.

He/she should be provided protection.
Prosecution of owner, agent or manager of a mine:
"No prosecution shall be instituted against any owner, agent or manager of a mine for any offence under this Code except at the instance of the Chief Inspector-cum-Facilitator or of the District Magistrate or of Inspector-cum-Facilitator."
Problem:
Protection of owner, agent or manager of a mine from prosecution.
This section should be deleted considering role dilution of Inspector-cum-Facilitator in checking the implementation of code for protection and promotion of rights of workers.
The need of the hour is to ensure that labour protections are expanded to all informal workers. The government should devise mechanisms such as registration in workers' boards, accessible grievance redressal systems and promotion of worker collectivization. It should also expand the scope of labour laws to include gig workers and platform workers who are a highly informalized and rapidly expanding segment of workers. The government must ensure universal social security for all workers. It should also ensure portability of entitlements and social security benefits to migrant workers and simplify the processes of accessing these entitlements.
The entire code may be read here:
Related:
New Trade Union Initiative (NTUI) demands that governments retract changes in labour laws
Labour laws and rights in peril in India?
Dangerous dilution of labour rights underway in UP, MP and Gujarat
SC grant interim protection from coercive action to pvt employers for not paying full wages as per MHA order