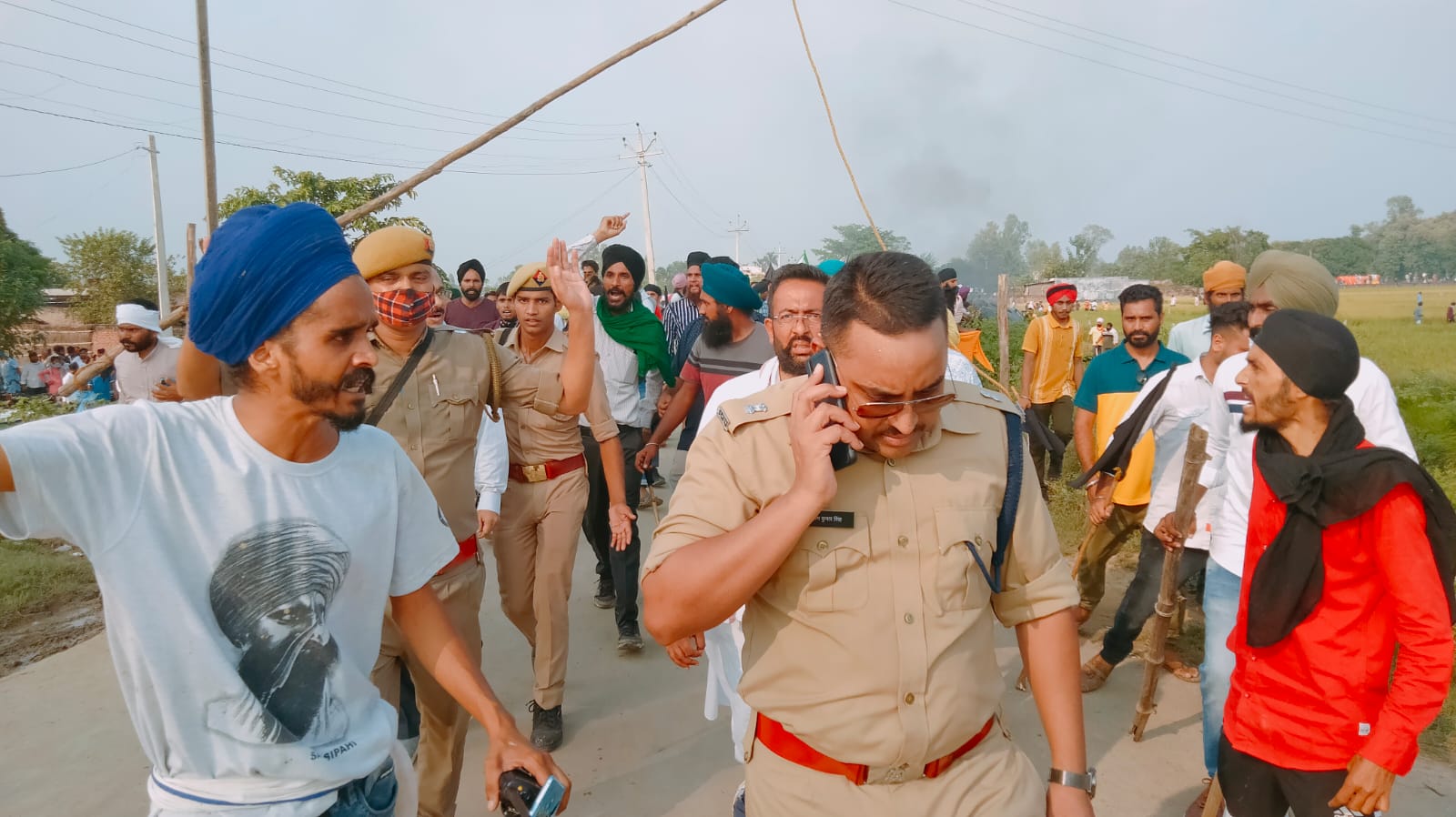 A section of the news media, who appear to have become the regime's lap dogs, has turned eager attention towards the October 3, 2021 Lakhimpur Kheri horror if only to push the narrative towards yet another blame game. Protesting farmers are once again being condemned for exercising their basic fundamental rights, while the finer details of the crime are being glossed over.
On Sunday, farmers carrying black flags marched towards Tikunia village in the district to protest the open threat to farmer leaders made by Uttar Pradesh Deputy Chief Minister Dinesh Sharma and Union Minister of State for Home Affairs Ajay Mishra 'Teni' in an earlier public meeting. However, right-wing media has painted the crime scene as clashes where both sides were armed with violence in mind.
To understand how the Sunday tragedy came to be, it is important to retrace the farmer's struggle back to late September.
September 25:
On Saturday, Mishra addressed the farmers' struggle during a BJP event and said that he will "fix them within two minutes." Stating that he does not shy away from challenges, Mishra warned farmers to "sudhar jao" if they do not want to suffer lathi blows.
अपडेट-
केंद्रीय राज्य मंत्री के इस वायरल बयान से नाराज किसानों ने शुरू किया था आज हैलीपेड से लेकर रास्तों पर प्रदर्शन…@rohini_sgh pic.twitter.com/z4g0i5Vojz

— Deepak Gupta (Journalist) (@deepakbreaking) October 3, 2021
September 27:
Farmers across India responded impressively to a call for Bharat Bandh. Assured by the show of strength, farmers asserted they will continue the struggle until farmers' four major demands are accepted.
September 29:
Appalled by Mishra's comments on Saturday, the state's farmer unions announced that they will protest the Union Minister's comments on October 3 when he and the Deputy Chief Minister planned to arrive in Lakhimpur Kheri.
October 3 morning:
Farmers occupied the helipad at Maharaja Agrasen Ground at Tikunia village where the Deputy Chief Minister of Uttar Pradesh, and Mishra Teni were to arrive for the event.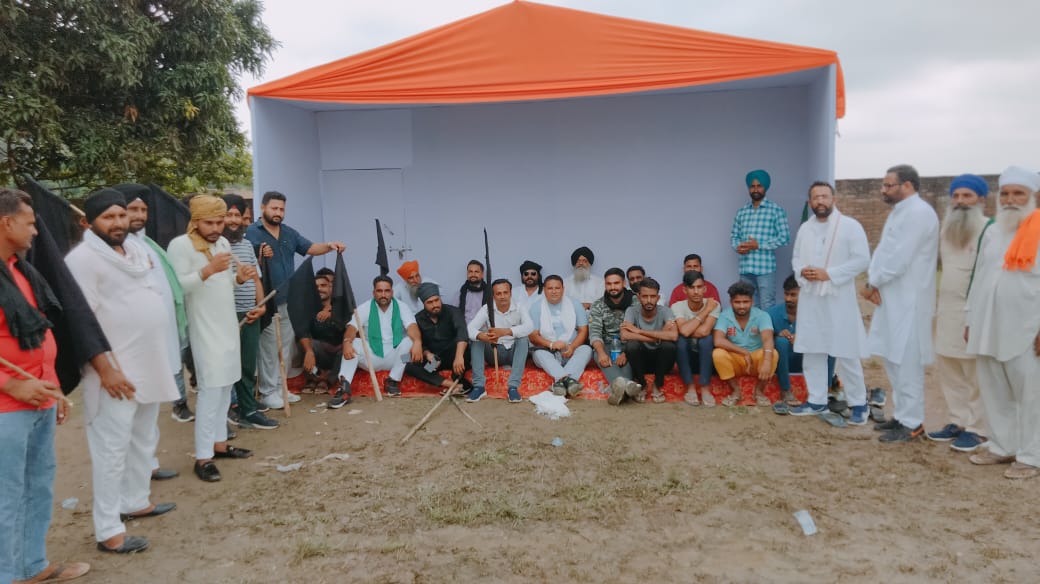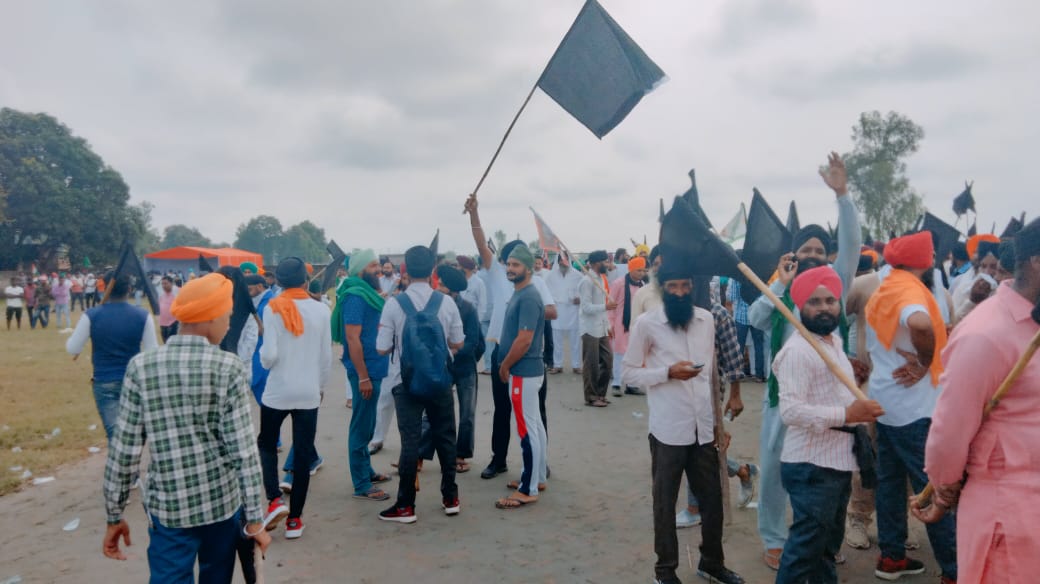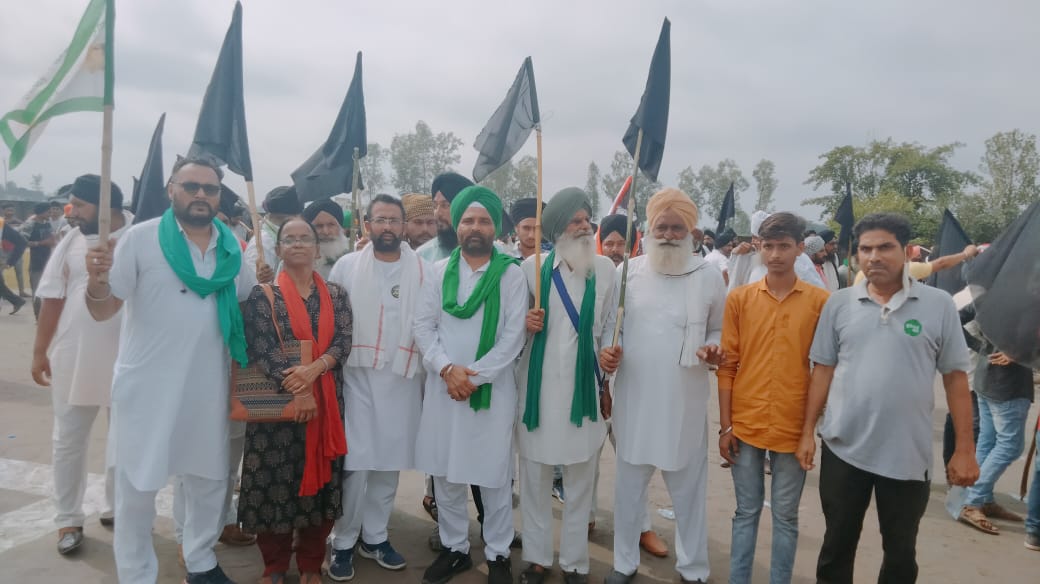 October 3, @4 PM:
As the day went by, farmers continued their protest. As they retreated along the roads to end their protests, Mishra's convoy driven by his son Ashish (Monu) allegedly ran over protesters carrying only black flags. By that time, at least two farmers had died and SKM leader Tajinder Singh Virk was seriously injured.
October 3, @5:30 PM:
Further reports by farmers claimed that Ashish Mishra shot dead one of the three farmers. The others have been run over by vehicles.
October 3, @5:33 PM:
While this went on in Uttar Pradesh, a viral video on social media showed Haryana Chief Minister Manohar Lal Khattar encouraging his volunteers "to pick up lathis and attack farmers."
This is Haryana CM Manohar Lal Khattar giving a solution to the farmer's agitation:
Encourage "new" kisan unions
Raise 500-700 members
Let them "give it back" to agitating farmers
"Uthalo lath" (armed with lathis)
"If they go to jail, on their return they wd be big leaders" pic.twitter.com/S2fYqxzd6X

— Chitleen K Sethi (@ChitleenKSethi) October 3, 2021
October 3, @6 PM:
The SKM said that provoked farmers retaliated to the incident by smashing vehicles of BJP leaders. Leaders demanded Mishra's immediate suspension and murder charges against those responsible for farmers' deaths. It also demanded an apology and resignation from Khattar for his earlier comment.
October 3, @7 PM:
The SKM leaders held a virtual press conference to condemn the Sunday attack and called for nationwide protests condemning the killing of farmers in Lakhimpur Kheri.
October 3, @9 PM:
District Additional Superintendent of Police Arun Kumar Singh confirmed eight deaths, including four occupants of the vehicle(s) that allegedly ran over protesting farmers. Deceased farmers included Lovepreet Singh, Nachattar Singh, Daljeet Singh, and Gurwinder Singh.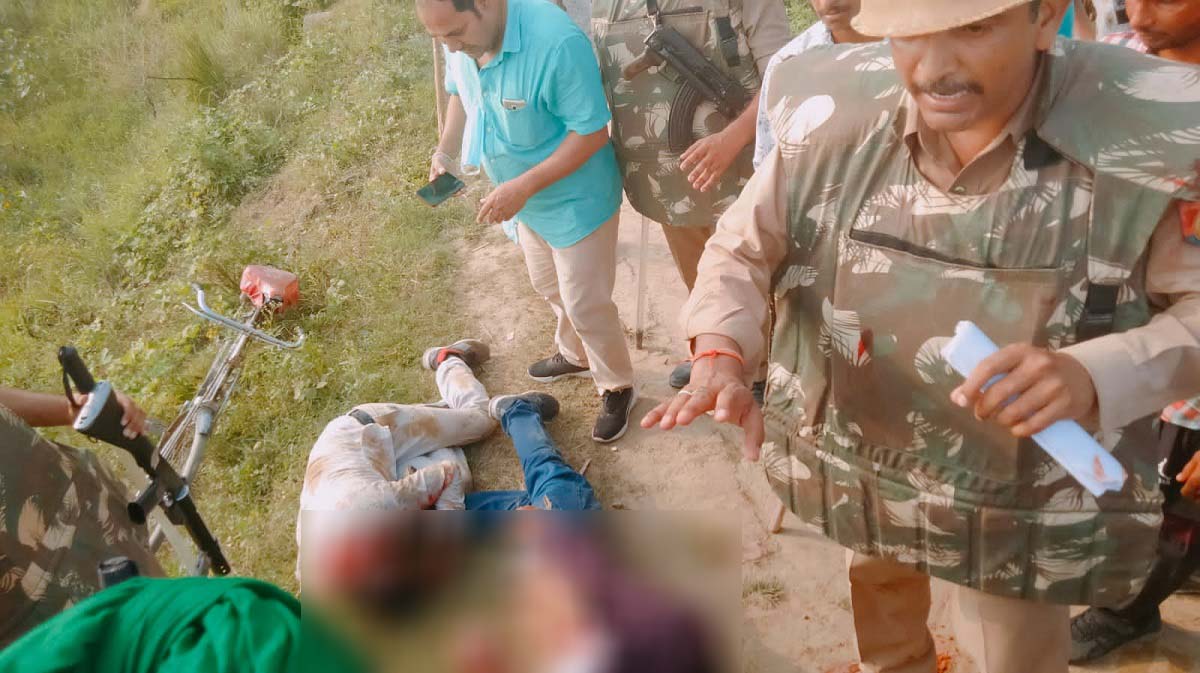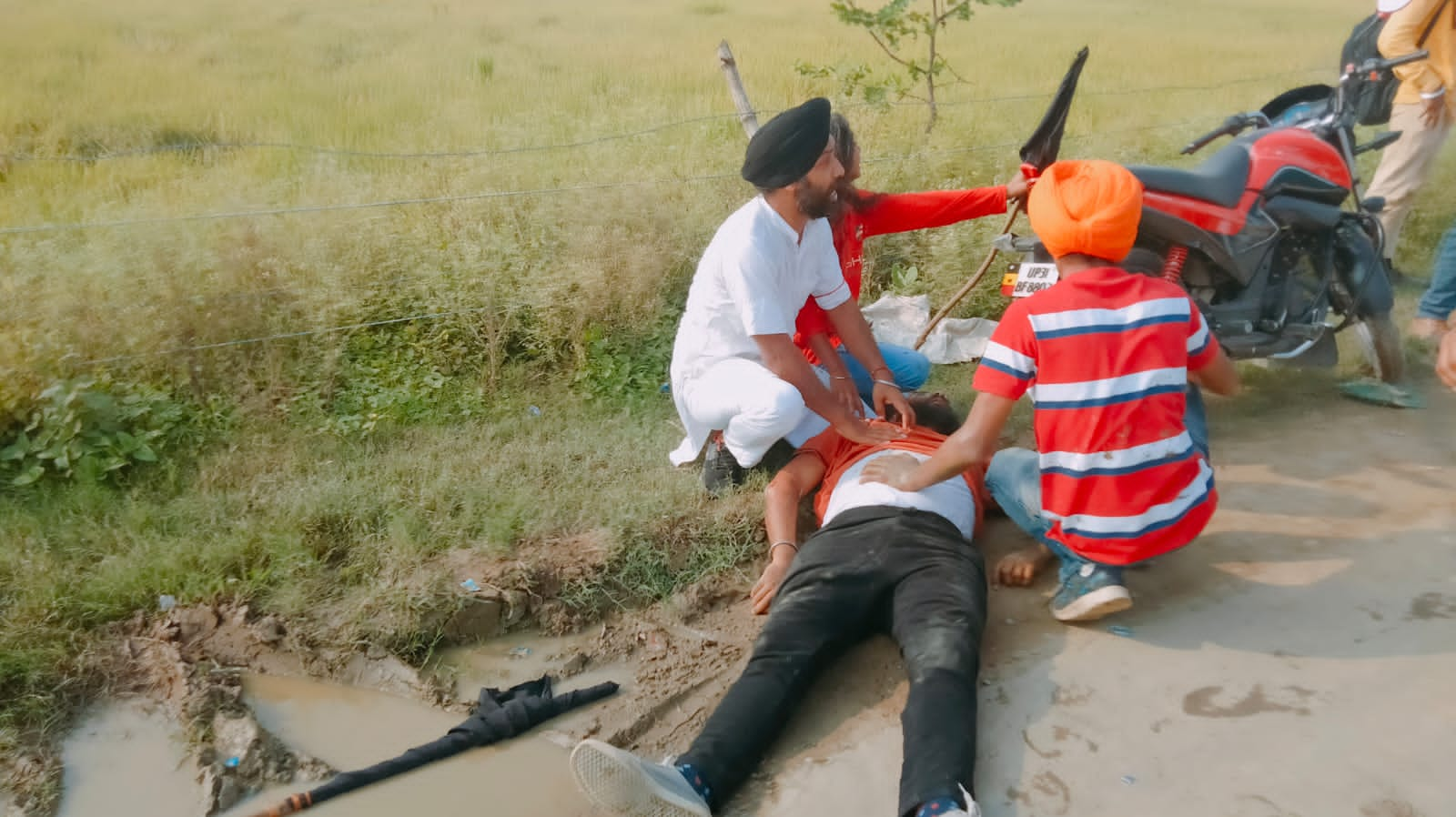 The following day, another death of journalist Raman Kashyap was confirmed during the Sunday killing, bringing the death toll to 9 people. The local police booked the father-son duo for murder but failed to arrest them. This despite a graphic video circulating on social media showcasing the gruesome incident of Sunday.
Moreover, the right-wing media has given the incident a communal spin, calling farmers Khalistani commando force, etc. However, in defiance of such coverage, social media started trending hashtags such as "#दैनिक_जागरण_दलाल_है" or "#इतनी_बेशर्मी_लाते_कहां_से_हो." In some cases, BJP supporters claim that the farmers stone-pelted the convoys and turned over the vehicles.
Further, the SKM wrote to President Ram Nath Kovind demanding strict action on the brutal killing of farmers. Leaders reiterated their demands for the dismissal of Khattar and Mishra and charges against the latter for inciting violence and spreading communal hatred.
They also demanded that his son be arrested for murder. The investigation of this incident should be done by an SIT under the supervision of the Supreme Court, said the SKM.
Farmers in other areas like West Bengal's Kolkata, Delhi's ITO area, parts of Maharashtra, Karnataka and other regions observed solidarity protests.
Related:
I was not in the car: Ashish Mishra's feeble defence in Lakhimpur Kheri farmer deaths
'Godi media' on a rampage: Mowing down of farmers labeled 'clashes', victims 'khalistanis'
Lakhimpur Kheri: Main accused yet to be arrested, Opposition leaders being detained
Lakhimpur Kheri violence: SC laments how nobody takes responsibility when such incidents happen
Uttar Pradesh: Eight dead in violence at Lakhimpur Kheri, including four farmers after Minister's son allegedly drives over them