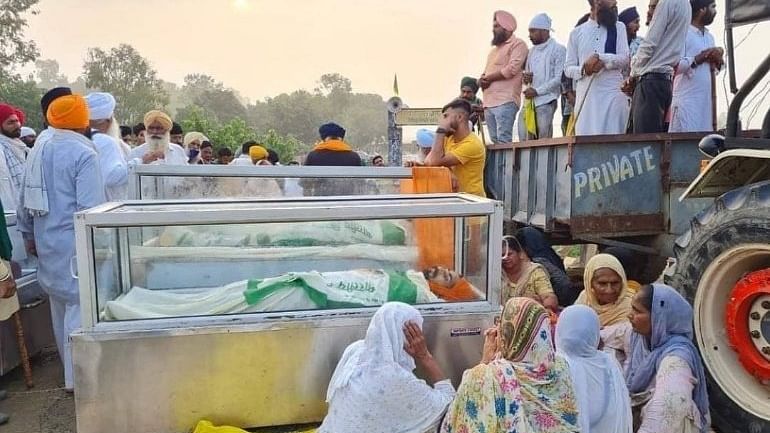 Uttar Pradesh government on October 7, 2021 appointed retired Allahabad High Court Judge Pradeep Kumar Srivastava to look into the eight deaths that took place in Tikunia village of Lakhimpur Kheri district on Sunday.
Additional Chief Secretary Awanish Awasthi instructed the single-member enquiry commission to complete the investigation within two months from Thursday. In this time, Srivastava has to go through all details of the case wherein Union Minister Ajay Mishra's son Ashish is accused of killing four farmers, a local journalist and other civilians using his vehicle and shooting.
Who is Justice Pradeep Kumar Srivastava?
Appointed as the Additional Judge on November 22, 2018, Srivastava worked on many important cases after joining the Allahabad High Court. His last judgement on September 22 was the Kanpur Bikru case wherein he voiced deep concern over giving tickets to gangsters and criminals in the elections.
Srivastava said that if this trend is not stopped then such criminals will "Bhasmasur" and seriously dent the democratic system of the country. He also gave bail to a man who was booked under the state's "love jihad law" for allegedly forcing a 19-year-old girl to convert her religion.
Similarly, he also granted bail to a security guard who was accused of killing ex-BSP MLA Haji Aleem on alleged order from his son. Many other major decisions by him relate to women and gender justice. Last year on December 7, he also warned the state not to flippantly use the powers under the National Security Act.
For his extensive work during his time in the High Court, Srivastava also became a permanent judge on November 20, 2020. He will now present a report to the Governor by December 7.
Related:
Checkmate Adityanath, Unite the Opposition, Seize the Moment
Lakhimpur violence: SC asks UP Gov't to provide details of the FIR, number of arrests made
MVA announces Maharashtra Bandh demanding justice for Lakhimpur Kheri victims
Lakhimpur Kheri deaths: A Timeline